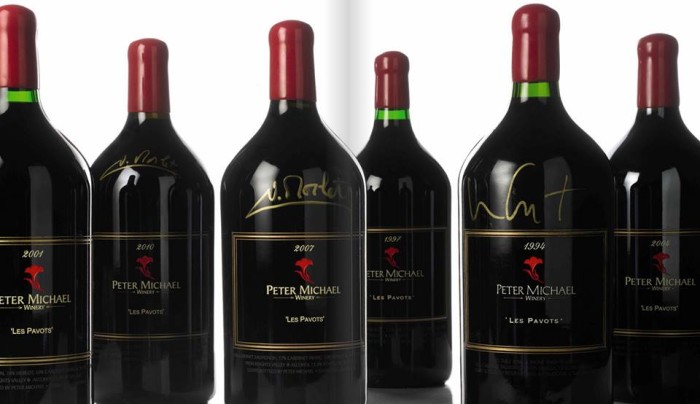 Much like a bottle of vino itself, the world of wine is complex, multilayered and constantly evolving. There always seems to be a "hot" new find, a previously undiscovered vintage or variety that has aficionados immediately jostling one another for the privilege of knowing someone who might be able to procure them a case, or even just a single bottle. It really is a crazy — and quite often prohibitively expensive — world out there.
Yet just last week, two articles reported quite straightforwardly on the current state of the wine market in the U.S. The New York Post reveals that consumption in the U.S. is expected to drop this year after more than two consecutive decades of growth. The reason for this change in direction? Baby boomers are aging, and more and more millennials are choosing to pass on the Sauvignon Blanc and Pinot Grigio. Rob McMillan, founder of Silicon Valley Bank's Wine Division, attributes this decline to emerging generational shifts in consumption patterns. "Millennials, at this point in their development, have proven more agnostic in their choice between beer, spirits or wine compared to retiring boomers," he tells the Post.
But don't write off wine as an outdated method of imbibing just yet. According to Wine-Searcher, the same report that mentions the forthcoming decline in consumption in the U.S. also proclaims that sales of wines over $20 (known as the "fine wine" market) are expected to rise by 10 percent in the upcoming year. It seems that while low-priced, "jug wine" is rapidly losing steam Stateside, expensive wines keep selling, despite a flat economy and rising prices across the board for U.S. fine wines — this last part potentially opening the door for increased imported wine consumption in the U.S.
So there you have it. Even the seemingly simple can come across as somewhat unpredictable and counterintuitive in the wine world. Flat economy and fine-wine costs on the rise? We'll counter by buying less wine overall, just more of the high-priced kind. Crazy, indeed.