Talk about being ahead of the curve. Danielle Chang brought the first Asian-style night market to Brooklyn back in 2010, long before regional Thai and Vietnamese became buzzy cuisines in major American cities, and a full half-decade before Anthony Bourdain announced plans for what will become New York's largest food hall in the style of the night hawker markets found in Singapore.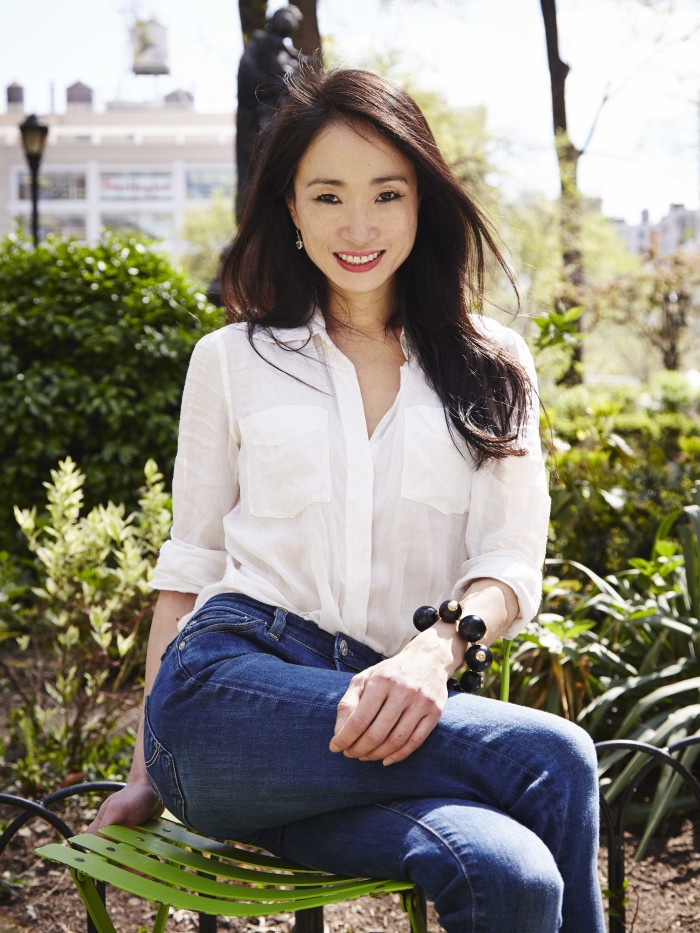 Indeed, the founder of one of America's largest traveling Asian food festivals, Luckyrice, has been putting together pop-up night markets around the U.S. since that inaugural event in Brooklyn, and today her foresight pays off with the release of her first cookbook, Lucky Rice. The book, published by Clarkson Potter, is filled with dishes from the streets of Chang's native Taiwan as well as from other places with a bustling night-market culture, including India, Indonesia, Korea and Japan. The recipes, all contributed by Chang herself, steer clear of pseudo-delicacies like California rolls and General Tso's chicken. Instead, you'll find Taiwanese beef noodle soup, Thai green curry coconut mussels and kimchi pancakes — the types of dishes fueling America's obsession with authentic Asian flavors.
Here, Chang goes deep and schools us on the variations of night markets, talks about the collision of American and Asian cultures and lets us in on how her passion for Asian cuisine led to the publication of her illuminating new book, Lucky Rice: Stories and Recipes From Night Markets, Feasts and Family Tables.
How would you describe a night market to someone who has never been to one?
A night market is an experience centered around food, people, eating, drinking. It can be defined as a sensory overload where all your senses are assaulted at once — certainly taste buds, but also it's so visual. It's chaotic. It's filled with smells — offensive and otherwise [laughs]. It's nothing if not controlled chaos surrounded by delicious food and drink.
Night markets are kind of an after-hours collection of great eats and a place where you can just hang out. I think of it as the Asian version of the European piazza. They started out as ad hoc street fairs. In neighborhoods in Asia like Taipei, where I was born and grew up, you'd find stalls full of food vendors selling street food: things you can eat on a stick with one hand, like grilled beef satay and barbecued squid, and comfort food, like Taiwanese beef noodle soup.
You mention that they're typically an after-hours setup. Why is that?
I think traditionally, night markets popped up after the stores were closed. Restaurateurs would set up an ad hoc stall in front of their restaurant, and it just grew into a place where neighbors can gather after dinner. Everyone kind of spills out onto the street and bonds over their tapioca tea and sticks of grilled meats. But these days, it's much more organized. In places like Singapore, a quote-unquote night market is really a food mall that operates from your morning commute to the wee hours of the night.
And those would be indoors as opposed to outdoors.
Right. But even in Singapore, a lot of the so-called outdoor markets are actually covered. Some of the night markets I've been to in Singapore are covered and air-conditioned food halls. The [outdoors and without air conditioning] ones that the tourists go to are for the tourists, to seem more authentic, when in fact the Singaporeans are in their air-conditioned eating halls.
Have you gone to a lot of the night markets in Asia?
I have, though there are plenty more that I'd like to visit. Places like Taiwan and Singapore are known for their night markets. It's a must-see destination for any tourist. I think the reason that so many of us vacation there is because of the food. It is what defines its culture. I've been to night markets really all around the world, from Chang Mai, where it's like roadside, mom-and-pop vendors, to more organized night markets, like in the Shilin [district] in Taipei, a top destination for all visitors to Taiwan, to spots like in Kyoto or even I'd say a ramen street in Tokyo that's tied to their underground [subway]. It's not a night market, per se, but I think it falls within this category of fast food/street eats.
Do you have a favorite night market?
I'd say the most memorable night markets in my mind are definitely the ones in Taiwan. Not the Shilin one, but the neighborhood night markets that I can walk to from my grandmother's house.
Is that more of a nostalgia thing?
Definitely a nostalgia thing. I'm not going to say what my favorite is, because I really want to explore and experience more night markets before I make up my mind on that. It's just such a great lens to understand, to get the temperature on any given culture. You're literally jostling around with the locals, trying their favorite street eats. It's unadulterated, local fare made from local ingredients by people who know their food and their culture. It's a really great way to travel and to fill your belly when you're in Asia.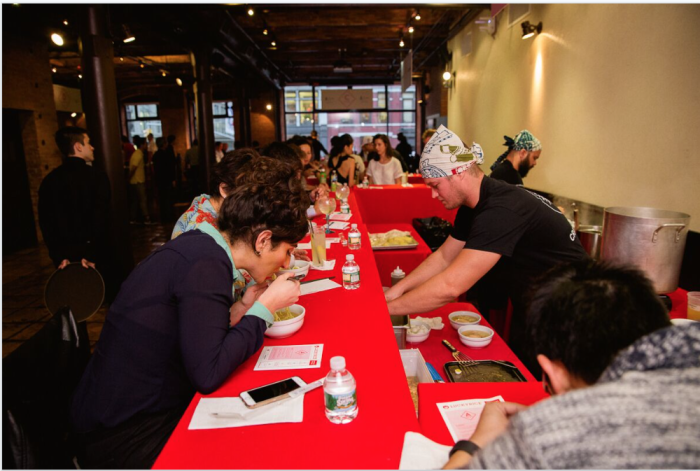 What are some differences, from country to country, that you've seen in the night markets?
Night-market culture in Japan, for instance, is so different from the large-scale night markets that I've experienced in Southeast Asia. In Japan, they're more traditional. They focus more on the specific food, like it might be a bunch of yakitori stalls all gathered together under a freeway overpass or it's a collection of stalls filled with ramen shops in another area.
It's great to see night markets pop up all over the U.S., too. We launched Luckyrice Festival in 2010. I really wanted to bring the chaos and sensory overload of night-market culture in Asia, but to localize it and give it more of a New York City flair. In the past seven years, we've brought the concept to the West Coast, to the beaches of Miami, to the strip in Las Vegas. For years, we've brought it to the Cosmopolitan for the Vegas-style night market, overlooking the Cosmopolitan pool on the Strip — so you can imagine it was definitely a sensory overload.
In the book, you mention a Mandarin term that is used when describing a night market: re nao. What exactly does that mean?
It translates literally into "hot noisy." Most of my friends might think hot and noisy has a negative connotation, but not at all to the Chinese palate. In fact, my parents might judge a restaurant by how re nao it is. They're not going to go in unless there are really crowds and it's a bustling and chaotic spectacle. It's actually a good thing in terms of eating places and Asian culture in general. You always want everything to be re nao because if it's not hustling and bustling then it's not good.
You also mention that Taiwanese stinky tofu was served at the first Luckyrice Festival. Now that American palates have developed, are you scouting foods that aren't as well known in the U.S.?
The festivals and the chefs who participate are a reflection of what's happening today in our dining vernacular. When Asian food first got popular in the U.S., it was all about California rolls and General Tso's chicken, or a variation of it. Today, I think we're kind of beyond boundaries when it comes to what constitutes Asian food and what constitutes night-market street grub. It can be satay on a stick, but it can also be a mash-up. What I'm finding is a lot of non-Asian chefs or even Asian chefs who chose not to cook Asian foods coming to our events and using it as an opportunity to play with their food and come up with something really personal and innovative, either by using Asian cooking techniques or by incorporating Asian ingredients, and in the process reclaiming fusion cuisine. I never really judge the quality of a dish or a chef who wants to participate in the festival based on how traditional or how authentic their food is, but really on what they're adding to this revival of Asian cuisine.
Is there anything from the night markets in America that you wish you could see more of?
I know the night markets are a great way to bring people to Asia without a passport. I just hope that the night markets that people do go to are true reflections of that amazing eating, cultural experience. I would hate for people to walk away from a so-called night market and feel like they just went to another food fair — you know, something that's a bastardized version of the real experience.
What sets a night market apart from a regular street fair?
I think the night market is really a cultural phenomenon and street fairs are more utilitarian. It's the difference between a Safeway and an Eataly, if you will. At night markets you experience that local culture. You can see teenage girls shopping for iPhone cases; you can see groups of old men with missing teeth chewing betel nut and playing mah jong late into the night while their wives are fanning themselves and drinking bubble tea just stalls away.
It's also a place where you can shop, these days. A lot of local goods are sold at night markets, or food to go. You can pick up bundles of zong zi (glutinous rice tamales wrapped in bamboo leaves). You can buy cheap underwear. It's that balance [in what's available] that I really love. Also, you can get really delicious traditional food as well as techno-colored, bubblegum-flavored tapioca. It's that blend of the old and the new and of food and fashion.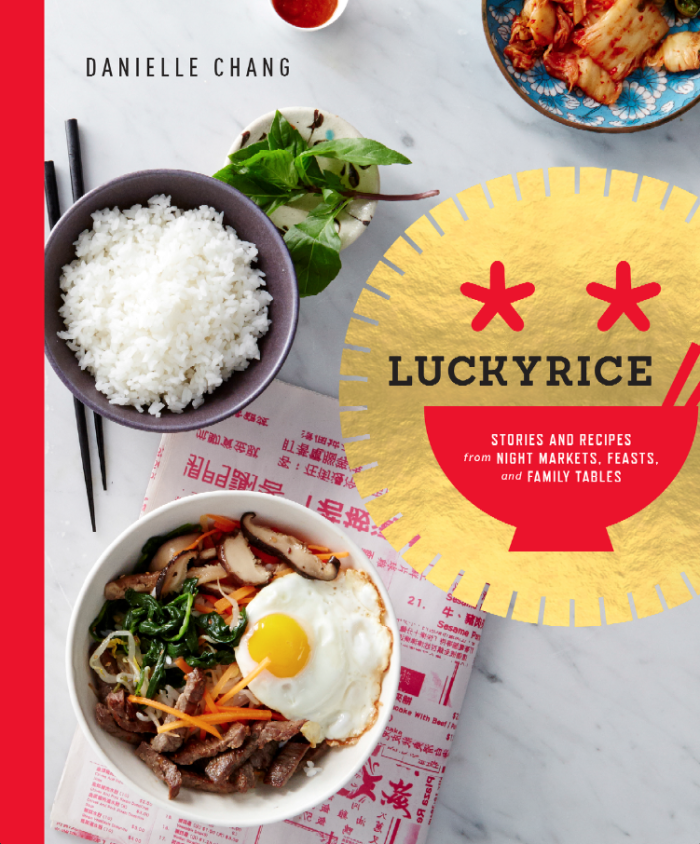 Tell me about the cookbook. How much of it stems from the festival itself?
I was inspired to write this book because — this sounds very lofty — I just didn't think there existed a book about Asian cuisine that I wanted to see, which means something that doesn't say "101 easy recipes from across Asia."
Not a dig at Lucky Peach at all.
Not at all! In fact, I love Lucky Peach [101 Easy Asian Recipes]. I've been cooking from it. I'd say hardly anyone has contributed so much to popularizing Asian food than David Chang [co-creator of the magazine], whom I admire greatly. I really love his book, and I think he's the only one who can pull off an inauthentically authentic Chinese cookbook. I certainly couldn't, and that's not what I aim to do.
What I really wanted to do was use food as a lens to tell stories about Asian cultures. I selected dishes that I thought best represented the time and space that we're in and dishes that have something to say about our fascination with Asian culture. For instance, I included recipes for dishes like ramen and homemade kimchi. I think those two dishes tell volumes about our fascination with Asian food. Ramen is a dish that most of my friends experienced as instant dorm food or a hangover remedy. Now those same friends are standing in line for an hour to slurp Ivan [Orkin's] $17 bowl of ramen, and they're leaving happy.