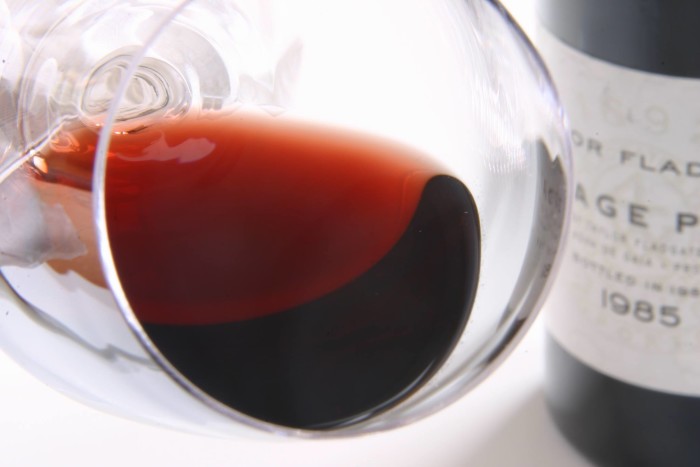 Portugal's Douro Valley is a special place. Even Unesco thinks so, having given it world heritage status, joining several other of the world's great wine regions. Amid the teeming vineyards that sit on preposterously steep inclines leading down into the snaking Douro River, this is the spiritual and historic home of port wine. And dear lord, is it beautiful. If you like to vacation in Europe — and honestly, who doesn't? — then this region should be on your radar.
There are several styles of port made here, though it is vintage ports of which I am most enamored. They might be more expensive than your everyday ruby or tawny ports, but they provide some of the most refined enjoyment of any wine out there. Why more people aren't indulging in vintage ports baffles me. Call it an image problem. They're seen as outdated, old-fashioned, perhaps uncool. So was sherry until a few years ago, so I'm quite certain that the port renaissance is coming. Best just to deal with it.
So what is vintage port, exactly?
Port, whatever its guise, can be made from dozens of grapes, though it's mostly made from Touriga Nacional, Touriga Franca, Tinta Roriz, Tinta Cão and Tinta Barocca. These grapes are fermented like any other wine, but the process is halted by the addition of a neutral grape brandy, leaving some of the grape's inherent sweetness in the wine. This wine, now with an alcohol content of about 20 percent, is put into barrels of varying sizes, depending on the style being made.
Two years after the harvest, which typically starts in early September and lasts, if nature permits, for about a month, a decision is made whether to declare a vintage. This consensus is made by a committee at each port house and is the result of several factors: namely that the wine has the right tannin structure for it to age gracefully for years (or decades). Not every year is declared a vintage, however. During the previous decade, only 2000, 2003, 2007 and 2009 were deemed as such. 2011 is the current vintage on the market, and according to Adrian Bridge, the charismatic CEO of Taylor Fladgate, it's shaping up as a doozy.
"2011 has produced textbook vintage ports, classics in every sense," Bridge says. "The Taylor Fladgate 2011 is a perfect example of our house style: elegant and refined but also with the characteristic inner strength and stamina which define our ports."
Vintage ports are fairly easy to find, and you are really only restricted by your budget. The current crop of 2011 vintages from the likes of Croft, Taylor's and Fonseca, to name a few, provide great value for money, at around $100 each. Vintage ports will, by their very nature, improve with age, but don't let this stop you from drinking them now. I am, and they're tasting sublime, with youthful notes of bright cherry, cranberry and peppermint, with bright acidity.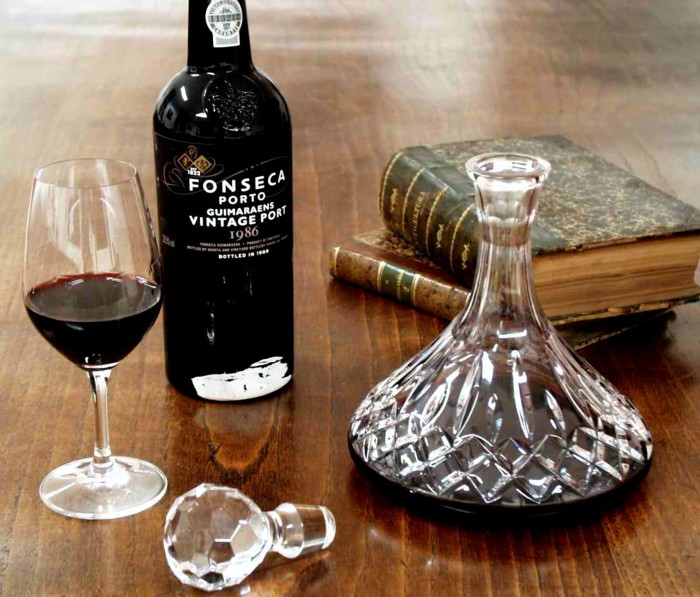 It's a misconception that vintage ports should be left to mature for many years before they reach their peak. They can indeed age for many decades, but the winemaking in the region is now so finely tuned that the structure of the finished wines means that some of them can be enjoyed after only a few years in the bottle. The Taylor's 2011 is a delight, especially when paired with a plate of cured and smoked meats and cheeses as a pre-prandial. Yes, that's right, before a meal. With foie gras mousse? Giddy up!
I also can't think of a better wine to bring to a dinner party than vintage port. No one ever does it, and I'm a little puzzled as to why. It's a more thoughtful gesture than grabbing something common, like a bottle of bubbly. If you can find some back vintages of, say, the 1994 Fonseca or Taylor's, which were both named Wine of the Year, you should, though you will want to finish those bottles within a few days. Unlike the blended tawnies and the like, vintage port does have a much shorter shelf life, which is why many of them come in half bottles.
For their vintage ports, many famous houses, such as Taylor Fladgate, Croft and Fonseca, still crush the grapes manually. That is to say, a row of men and women stand shoulder to shoulder in a concrete pit and walk back and forth for hours treading the juice from the grapes with their bare feet. It's a tradition that goes back centuries, and it's nice to see that some things never change.
Several weeks back, I was appreciating the view of the Manhattan skyline from my rooftop, sipping a 2011 Croft out of a nondescript rocks glass, a somewhat unconventional receptacle for port, some might argue. I was wearing shorts and flip-flops, probably for the last time this year. The point is, I don't believe any liquor should be put on a pedestal or boxed into a stereotype. For too long, vintage port was that drink that you only ever enjoyed after dinner from a small tulip glass, ideally by the fire, and probably wearing a dinner jacket. Or at the very least trousers.
The famed Austrian glassware producer Riedel has a specific glass designed for appreciating the nuances in port, which is gorgeous by the way (and expensive). I am, however, rather enjoying my more barbaric approach to one of the world's most underappreciated and complex wines. I'm gnawing on an entire block of some achingly hipster, artisanal chocolate spiked with sea salt. Talk about a match made in heaven. Blue cheese, especially Stilton, has also long been a bedmate for vintage port, and I can't argue with that, either. It is indeed one of the great food and wine matches in existence.
Anyone who was to tell me, at this very moment, that I'm not fully appreciating the finer points of vintage port would be sorely mistaken. Would this be more appropriate (whatever that means) after a hedonistic and carnivorous dinner at the famed Keen's Steakhouse, as I'm trying to digest a gargantuan amount of red meat? Not really. We need to move past these stereotypes, otherwise port will never reach its full potential. Vintage port shouldn't be reserved for special occasions. It's for all occasions.