Healthy Tip: Sub In Ground Shrimp. Here's How To Do It.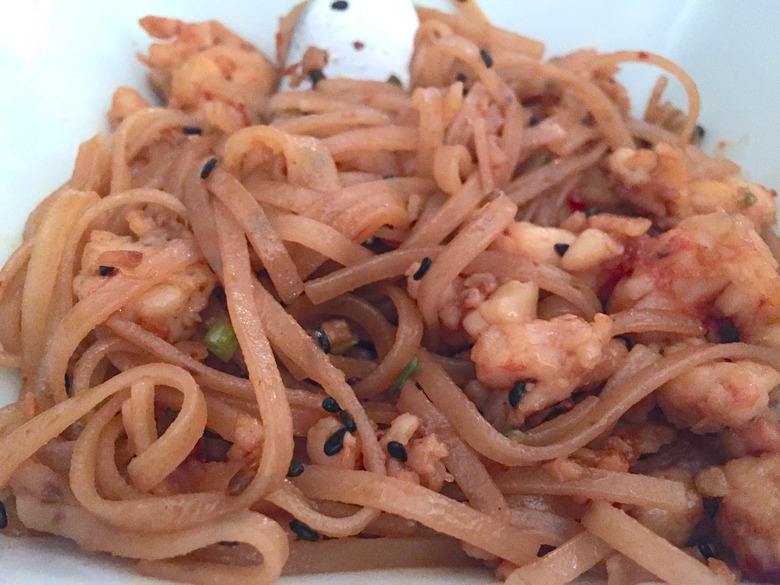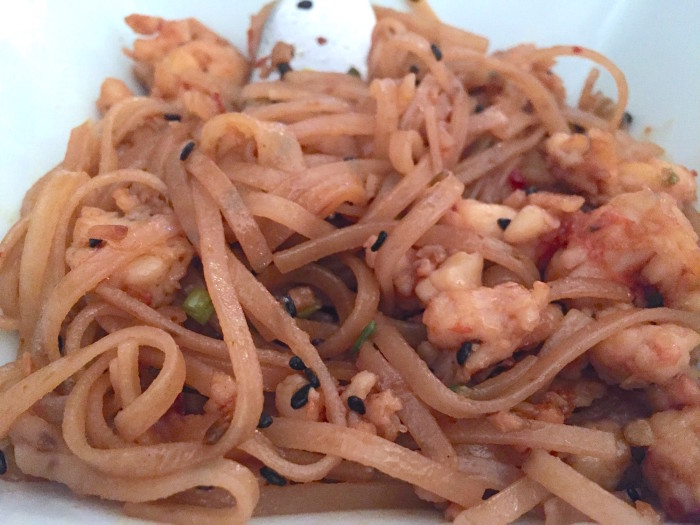 Ground meat is a staple of every omnivore's kitchen. Whether it's mammal or bird, we've all whipped up burger patties, meat sauce for pasta, meatballs, meatloaf — you name the ground meat, there's a crowd-friendly application for it. What about shrimp? It breaks down surprisingly well, and unlike meat, you can grind shrimp yourself easily at home, no grinder or attachments necessary. Think you've never had it? You've totally had it: Asian dumplings frequently contain a combination of ground pork and shrimp, or in the case of Japanese shumai, just shrimp. Ground shrimp adds a light, succulent texture and subtle sweetness to the mix...and so can you!
How do you make ground shrimp? Toss raw, peeled, deveined shrimp in a food processor and pulse 7-8 times until you have a chunky paste. You don't want it to be too finely ground for most applications (for instance, finely ground shrimp can be mixed with cornstarch and extruded through a pasta maker to make shrimp "noodles" that are a delicious addition to soup).
Here are a few pros and cons of subbing this magical substance into your cooking repertoire:
Ground shrimp won't add a meaty richness the same way ground beef, pork or veal would. But you won't have to drain off any oil. That said, shrimp has no fat, so you'll need to cook it in a little oil.
It cooks way, way faster and won't get any more tender or more delicious the longer you cook it — in fact, it will get rubbery and lose its delicious shrimpy flavor. Cook ground shrimp for no longer than five minutes total. That's less time for you to spend cooking!
It's protein-packed, extremely low-fat and easy to prepare. Once you get in the rhythm of pulling shells off, you'll get through a pound in five minutes.
One of my favorite ways to prepare ground shrimp is to fry chopped ginger, garlic, scallions and a chunk of smashed lemongrass (shoot for equal parts, but feel free to make it extra gingery or garlicky if you like) in a little canola oil until fragrant and toasty, about three minutes. Add a splash of sesame oil, then add in the ground shrimp and a little fish sauce and cook exactly the way you'd cook ground meat: stir-fry, breaking up chunks with a wooden spoon, until it's just cooked through, another two minutes or so. Then remove from heat and toss with rice noodles, a splash of soy sauce and some sesame seeds. Feel free to incorporate other stir-fried veggies, too. Sautéed ground shrimp is a delicious, healthy addition to anything from soups and salads to curries, omelets and spring rolls.
You don't have to limit your ground shrimp usage to Asian cuisine — it is delicious subbed into pasta sauce (or any other pasta preparation) in place of beef, pork or veal. The only difference is that instead of cooking it into the sauce, you'll cook it separately as described above and add it in just before serving.