Is Barrel Aging Doomed? World's First Flash-Aged Whiskey Is In The Works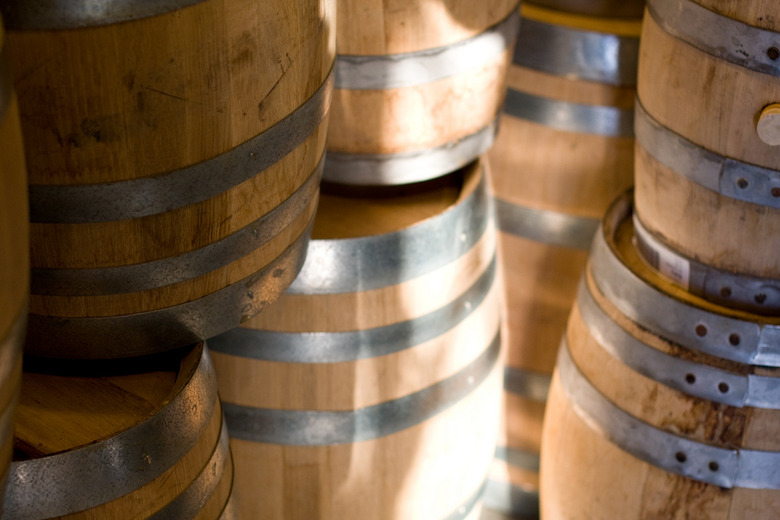 We've heard time and again that today's tech-obsessed generation of M-words have the attention span of — whoa, is that the new iPhone? What were we talking about? Oh, right. Because we don't want to wait, or say we don't have time to wait, a couple of whiskey fanatics in Los Angeles have launched the world's first ever flash-aged whiskey, according to LA Weekly. Could this be the end of barrel aging as we know it?
Rattleback Rye, created by entrepreneurs Théron Regnier and Wynn Sanders, was birthed out of the want for "a truly mature rye [that's] affordable enough for mixology but enjoyable enough to drink neat or on the rocks," Regnier tells LA Weekly.
The pair started developing their idea after stumbling upon the Thea One Reactor, a machine designed for aging spirits in record time with two terroir settings: Caribbean and American South. In a mere six to eight days, the Thea One Reactor aged a bottle of rum that had the same qualities as a spirit that has been aged for 20 years.
According to Rattleback's website, the rye offers flavors of fruitcake, orange peel, saffron, candied fruits, toasted marshmallows, spices, coffee, toffee and licorice. The whiskey will be released in L.A. next month. Regnier tells LA Weekly that they created Rattleback with everyone in mind. Well, almost everyone. The president of Pappy Van Winkle told Food Republic in 2014 that he's "not a fan" of science touching his whiskey.
"Rattleback is for those who love whiskey and those who don't love whiskey yet; who are just starting to learn the musings behind the whole category," Regnier says. "It's for both men and women who enjoy a good cocktail, or who enjoy tasting and experiencing whiskey for its unique flavor notes."