One can still eat with a seasonal bent even in the coldest of cold months. Eating locally grown food, however, depending on where you live, can be a little more tricky. To dive deep into winter provisions, we talked to chef Annie Wayte of the White Hart Inn in Connecticut. While the temperature outside her New York City home read 19 degrees, she discussed making ice cream out of hickory bark, storing nuts for the winter and her love of radishes. Sure, foraging the farmers' market proves tough this time of year, but you can still get cooking with root vegetables like turnips and the aforementioned radishes, bright citrus fruits and freshly butchered venison. One of the perks of the season, she says, is braising. "It's a pleasure cooking that type of thing because even though it takes time, it takes care of itself," the chef says. "There is nothing like tucking into these things when it's freezing outside." With that in mind, throw some of these items in a pot or on a plate and get cooking.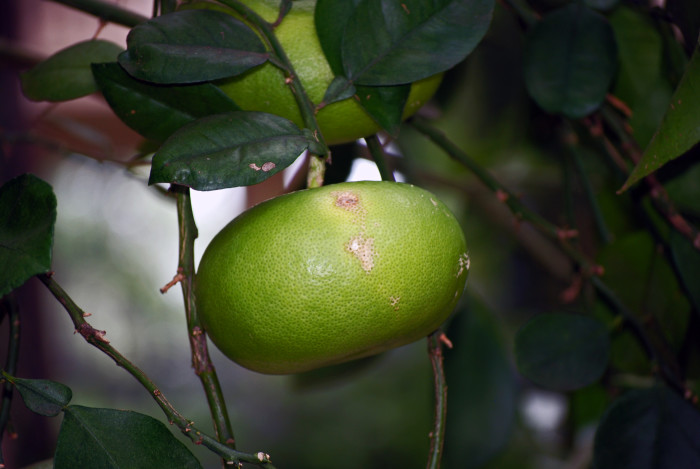 Oroblanco
The name "oroblanco" translates into "white gold," a funny title given that these large citrus fruits sport a bright green skin and pale yellow flesh. "I love oroblanco, and there is a lot to do with them," says Wayte. "I like the fact that they are a little more unusual than other citrus, but sweeter than you expect." This time of year, the restaurant serves a lot of crudo, and the juice from the oroblanco complements scallops and tuna nicely. Wayte also tosses them into a bright citrus salad and uses them in the bar to make fresh cocktails and aperitifs. Because this fruit is a hybrid, there are no seeds, which means easy preparation when cooking with them. All you have to do is remove the thick peel and cull the pulpy white membranes around the fruit. Then voilà! A grapefruit-like morsel with a warming, sweet kick.
Japanese salad turnips
A lot of Wayte's produce comes from Farm Girl Farm in Sheffield, Massachusetts, and recently she was sent a bunch of these small, sweet turnips. "It's such an inoffensive vegetable and goes with anything from tuna and scallops to white fish," she says. "I don't think you could go wrong." At White Hart Inn you will find Japanese salad turnips, or hakurei turnips, shaved raw in a salad, mixed into fish crudo or roasted and served with meat or seafood. The best part is, the skin is so thin and tender, you don't have to peel them. Just wash, eat, repeat.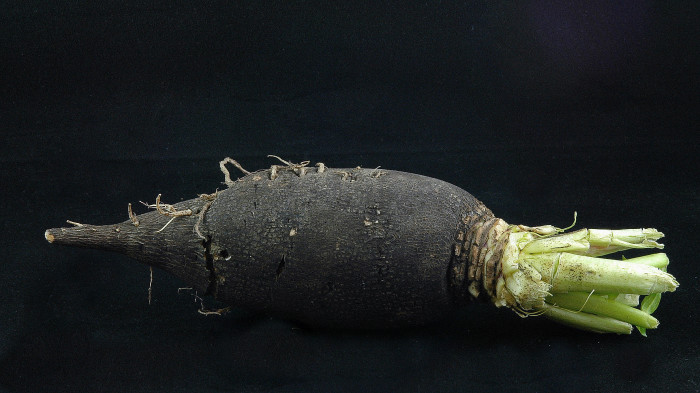 Black Spanish Radish
If you see this medium-size, black-skinned radish, pick some up right away. The flesh offers a pleasing spice, and given the stark contrast between the dark skin and luminous white inside, they make a striking accoutrement to any dish. In fact, Wayte likes to send out a plate of the radishes with a side of goat butter and salt, a little chicken liver mousse or salmon rillettes. "I have this thing about radishes. I love them, and I will use them in anything," says the chef. "They offer a little something fresh with a bite to help cut the fat." When not using the vegetable as a snack, the kitchen has been known to roast them with butter and serve as a side dish. You can also shave them into a salad or thinly slice them to give a kick to a tuna melt or any other hot sandwich.
Venison
Your chance of finding venison in the farmers' market at this time of year is pretty high. While the meat can be gamier than your average cow or lamb, it also offers a rich, deep meaty flavor not found in your everyday steak. For New Year's Eve, Wayte served venison pie, a dish made by taking the shank and braising it in red wine like osso buco. They utilized the bone as a funnel to let the steam out of the savory dish. Then the bone marrow from the deer was combined with a beer vinaigrette and served on top of grilled oysters. Now, we aren't asking you to do all that with your cuts of venison, but it's nice to know you can create all sorts of things with the meat. Some other, simpler options include grilling, simmering in a stew or pan-cooking with spices to make local, seasonal tacos. Plus, venison is lower in fat than beef but still high in protein, making it a great food for those looking to cut back on indulgences in the new year.