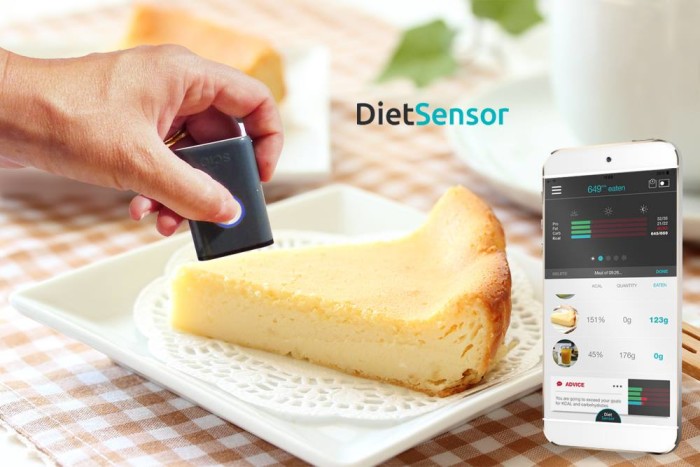 Keeping track of calories can be cumbersome, tedious and overall, the worst. But we now live in a time when technology is our best friend and can help with the most mundane tasks. A new app called DietSensor, which was unveiled at the recent Consumer Electronics Show in Las Vegas, can track your caloric intake with the press of a button, according to Tech Insider.
The app works in tandem with SCiO, the world's first pocket-size molecular sensor. The SCiO sensor scans the cells of any "homogenous" foods (i.e. a piece of bread or aslice of cheese) using infrared technology. The DietSensor app then analyzes and displays how many carbs and grams of fat and protein is in what you're about to eat. Non-homogenous foods, like cookies, pizza, sushi, burgers, et cetera, can be manually uploaded to the app.
"We created DietSensor for people like our daughter, who has type 1 diabetes and needs to monitor food intake every day," the cofounder and CEO of DietSensor, Remy Bonasse, explains in a Tech Insider video.
There's currently a wait list for the app on DietSensor's website, but you can purchase the SCiO sensor directly from SCiO's site for $249.