Sesame Street's 46th season kicks off Saturday morning and moves to HBO for the occasion. The characters will adapt to their new surroundings as well, with Oscar the Grouch living in an updated can and occasionally showing up in recycling and compost bins, Abby starting a new community garden (presumably to grow seasonal vegetables), and Cookie Monster moving to new digs above Hooper's Store, which now offers free Wi-Fi. Elmo is also movin' on up, getting his own brownstone.
When the beloved children's program announced its move from PBS this past summer, it generated some controversy about leaving PBS and free television for premium channel HBO. While concerns were mitigated somewhat by the fact that the new season will air on PBS nine months after its premiere on HBO, there were murmurs about what other changes would take place on Sesame Street. Judging from HBO's release, the changes will be subtle, and mostly in tune with the times.
The episodes will be shorter — 30 minutes as opposed to an hour — and will focus on the main characters instead of the expansive casts of the past. There will also be a new member, Nina, "a young, bilingual, Hispanic woman," according to HBO, played by actress Suki Lopez. Guest stars will appear throughout the season, including Alan Cumming, Pharrell, Gwen Stefani, Nick Jonas, Sara Bareilles and others.
Cookie Monster, meanwhile, gets a new segment, "Smart Cookies," featuring "a team of crime-fighting cookie friends" fighting a villain known as the Crumb. The aim is to teach kids about self-control, but if you ask us, Cookie Monster has always made gorging on cookies more enticing. Some things will never change.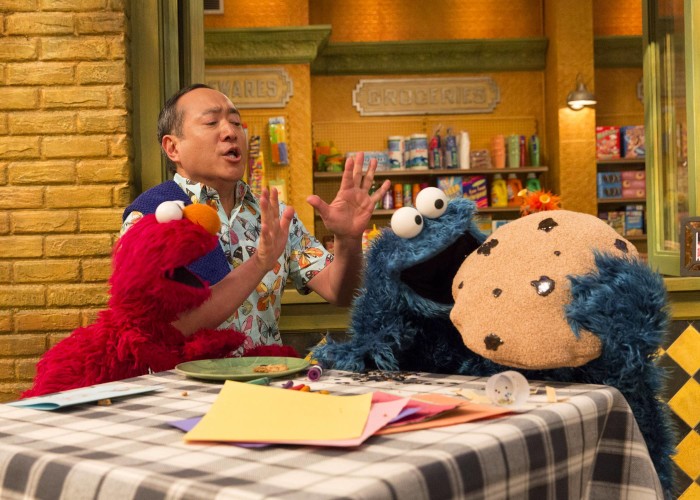 Sesame Street airs Saturdays at 9 a.m. on HBO, beginning Saturday, January 16.