New York pastry chef Pichet Ong grew up in Thailand, Hong Kong and Singapore. He has toured the world extensively in search of the best things to eat (many of them on the sweeter side of the flavor spectrum). Often, he finds himself in New Orleans, where he'll spend days combing the city for the latest and greatest in the world of baking and pastry. Here are ten of his favorite places, from the classic to the new-wave.
No place in the country approaches food with quite the celebratory joy as New Orleans. This city that started out as a French colony swapped colonial hands several times along the way, with each transition adding a new fold to its tapestry of culinary traditions. The result is a mix of cuisines quite unlike anywhere else, with French, Caribbean, Spanish, Italian and (more recently) Vietnamese influences vying for space on menus around town.
In between meals here, many a food lover has squeezed in a sugar-dusted beignet and coffee break at the iconic Café du Monde. But the dessert scene here is constantly evolving as well, with plenty of new bakeries and sweets shops opening up alongside the traditional ones. Here is a look at ten of my favorites. Plan it right, and you can hit them all in a day.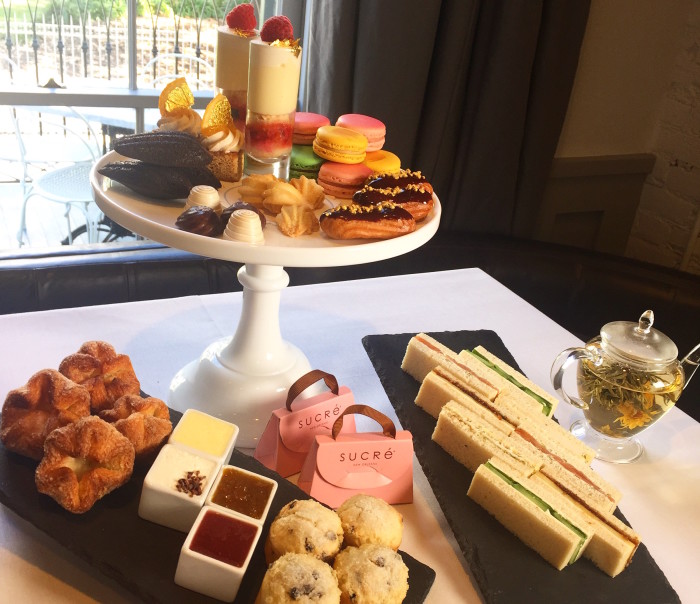 Salon by Sucre/Sucre
Chefs Tariq Hanna and Joel Dondis of Sucre, a patisserie with two locations in the city, have opened up a beautiful modern salon du thé in the French Quarter that serves more than just desserts and all-day tea service. Dinner and brunch are highlights, showing off what a pastry chef can do. The original Magazine Street outlet is the perfect coffee and pastry break in the midst of boutique shopping or a garden district stroll. 622 Conti St., New Orleans, LA 70130 and 3025 Magazine St., New Orleans, LA 70115; shopsucre.com
La Boulangerie
For more than a decade, chef Dominique Rizzo has supplied the best baguette in town to many local restaurants. But at his Parisian-inspired café, one can find much more — viennoiserie, quiche, mille-feuille, soup — making it a destination at any time of day. Note: La Boulangerie was recently acquired by Donald Link, who will continue to operate it as a bakery. 4600 Magazine St., New Orleans, LA 70115
Dong Phuong Bakery
An atypical pastry spot on the eastern outskirts of New Orleans before the swamplands, this 30-plus-years-old Vietnamese bakery serves some of the best bánh mì in the country. And it's not just the condiment: The baguette you get is so fresh that it hardly has time to cool. Many popular Asian sweets are also available here, from esoteric dessert cups with corn, taro or tofu to fusion colonial-style pastries such as milk breads and cream-filled cakes. 14207 Chef Menteur Highway, New Orleans, LA 70129, dpbahnmi.com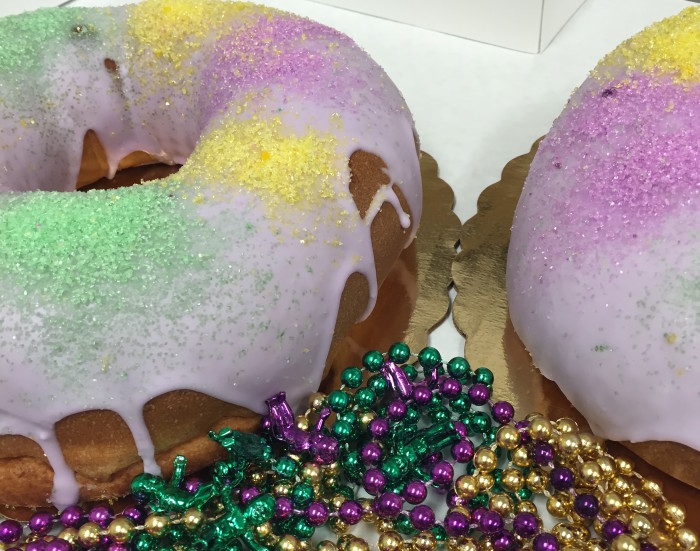 Gracious Bakery + Café
Megan Roen and Jay Forman run a wholesale commissary that supplies breads and pastries to many restaurants and cafés in town. This is my stop for King cake when it comes into season. They also have a lovely retail shop in the industrial Metairie district, where one can pick up loaves of baguette, cakes, cookies or viennoiserie or have a lunch of a Cuban sandwich or housemade pastrami. 1000 S. Jeff David Pkwy., Suite 100, New Orleans, LA 70125; graciousbakery.com
District Donuts and Sliders
District Donuts and Sliders is a fun place that can be enjoyed by all and at any time — for biscuits or kolaches in the morning, savory croquenuts and sliders all day, and, of course, flavor-intensive donuts for the grab 'n go crowd. I usually take mine à la mode with Creole cream-cheese ice cream and a cup of cortado. On the other side of town, there is also District Hand Pies and Coffee Bar. Check that out, too, at the other end of Magazine. 2209 Magazine St., New Orleans, LA 70130 and 5637 Magazine St., New Orleans, LA 70115; donutsandsliders.com
Revelator Coffee
This is my favorite coffee spot in town, with multiple locations in other cities in the South. It features a minimal, shotgun-style design, cool mugs, cute cacti, an awesome staff and a wonderful, small selection of customized pastries from Gracious Bakery. Beyond that, the selections of tea brewed in Alpha Dominche chambers are also fabulous. Order one and see. 637 Tchoupitoulas St., New Orleans, LA 70130; revelatorcoffee.com
Plum Street Snoballs
Like gelati in Rome, sno-balls are an essential part of a daily balanced diet in New Orleans. The texture should be soft and fluffy, like real snow, and they are flavored with colorful syrups and sweetened with condensed milk. You can go to the brick-and-mortar on Burdette Street, but during the warmer seasons, there are pop-ups all over town. The Metairie location is open year-round. 1300 Burdette St., New Orleans, LA 70118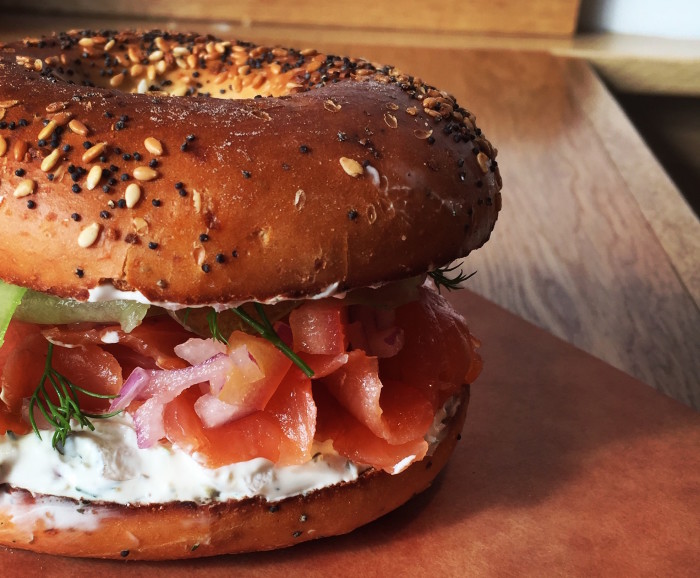 Willa Jean
Wila Jean is the newest opening from chef John Besh. Featuring baker and pastry chef Lisa and Kelly Fields at the helm, the bakery is another restaurant that serves three meals daily. From the pastry counter, cookies and tarts are standouts, with many irresistable items on the sit-down menu, including salads, classic Southern fare like grits and biscuits, and, of course, desserts. 611 O'Keefe Ave., New Orleans, LA 70113; willajean.com
Croissant D'Or
Located in the middle of the French Quarter, this bakery — open since 1954 — is like a step back in time. While flakier croissants may be found in newer shops, this place has that old-world Victorian charm you expect of New Orleans. Quiches, fruit tarts and French lunch staples like croque monsieur and onion soup are other featured items that can be had here. 617 Ursulines Ave., New Orleans, LA 70116; croissantdornola.com
Compère Lapin
My favorite restaurant desserts are by Danny Alas of Compère Lapin, one of the hottest tables in town, run by Top Chef alum Nina Compton. Its lesser-known coffee bar — which opens at 6:30 a.m. daily — is definitely worth checking out, with a rotating selection of delicious pastries, such as hand pies and muffins, along with locally roasted beans from French Truck down the street. 535 Tchoupitoulas St., New Orleans, LA 70130; comperelapin.com