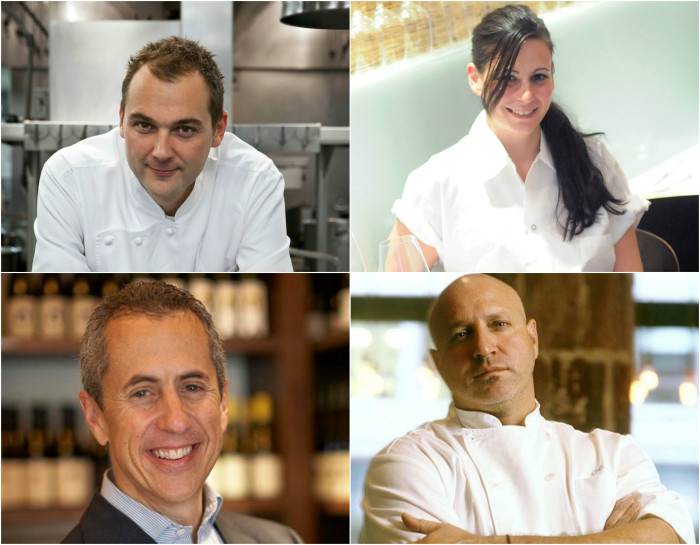 Last year certainly saw its fair share of "food trends," from the legitimate to the laughable to the kale. Kaaaaale. Nothing over the course of the year made a bigger — or more lasting — impression, however, than the ongoing debate over no-tipping policies in restaurants. Evolving slowly as a small-scale idea instituted at independent restaurants to improve employee wages, the movement was suddenly elevated to a national discussion when famed restaurateur Danny Meyer announced in October that he was eliminating tipping at all 13 of his establishments by the end of 2016.
When Meyer speaks, people — most importantly, people in the restaurant industry — listen. "It was pretty validating that someone as smart about business as Danny Meyer realized that he needed to do with his restaurants what I was doing with mine in order to survive," chef Amanda Cohen tells Food Republic. Cohen has adhered to a no-tipping policy at her NYC vegetarian restaurant, Dirt Candy, since reopening it in a larger space in February of last year.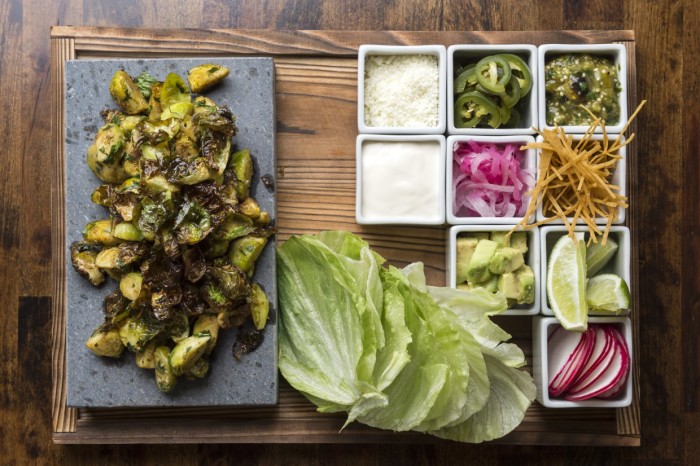 The basic premise of the no-tipping policy — already commonplace throughout Europe — is relatively simple. By increasing menu prices somewhere in the 20 to 25 percent range (or by tacking on an 18 to 20 percent "administrative fee" to the subtotal), restaurant owners are hoping to reward all employees (from front of house to back of house and including waiters and cooks) with higher wages. This way restaurant workers are compensated via either a higher hourly wage or weekly salary, rather than leaving them heavily reliant on patrons' gratuities. "It's getting harder and harder for chefs to live in New York City with the price of living going up and paychecks staying the same," says Cohen. It's important to note that a New York state law recently guaranteed a gradual yearly wage increase for city fast-food workers, undoubtedly putting pressure on restaurant groups to rethink how they distribute income.
So just what has happened since Meyer's announcement? While there hasn't quite been a long line of restaurants rushing to switch over from the age-old tipping system, there has been somewhat of a more gradual domino effect in NYC. The teams at fine-dining institution Eleven Madison Park and Basque-inspired Huertas — both led by former Meyer colleagues — were quick to follow in his footsteps. Well-known Brooklyn restaurateur Andrew Tarlow eliminated tipping at all of his restaurants, while Tom Colicchio (Craft), Gabe Stulman (Fedora) and David Chang (Momofuku Nishi) are three big name chefs-owners to experiment with a no-tipping policy in just one of their many Manhattan restaurants.
It's apparent that there's a large amount of uncertainty within the industry about how to best approach the whole situation, with no clear answers in sight. As Cohen puts it, "I don't know if my system is the best system, and I'm still fine-tuning it, but it's the best I can manage for now." She currently adds a 20 percent administrative fee to all checks in lieu of traditional gratuity. And it's the entire city, not just restaurant owners, who appear to be confused about the whole thing. "The laws about tipping are difficult to navigate, and they really need to help us sort this out. All of us in the business are waiting for them to clarify the rules and regulations," she concludes.
The future of tipping in restaurants remains unclear. "2016 is going to be rough for this business," admits Cohen, citing the rising costs of labor, along with the new requirement of paid sick days and the increasing minimum wage in the city. "You wouldn't believe how many chefs I speak to privately about this, where I wind up sitting down with their books and helping them figure this out," she continues. In any case, newly proposed ideas and solutions are definitely not going to disappear anytime soon. And that — unlike the large majority of "food trends" — makes it relevant for years to come.