A Cocktail Robot Can Make 300 Different Drinks Instantly. Can You?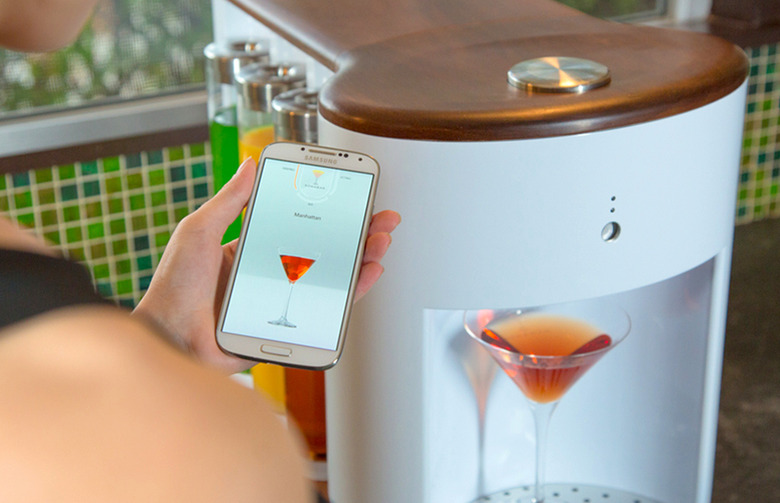 The Somabar Cocktail Robot combines your drinking and phone-checking habits for one exciting eveni
If you're one of the rare people who takes no pleasure in the dulcet tones of a cocktail shaker filled with ice and booze, there is a robot for you! Ignore the fact that its name sounds like a pill that'll put you to sleep for two days. The Somabar Robotic Bartender, available for preorder for $450 via Kickstarter, makes and dispenses cocktails in a scant five seconds. Fill the cylindrical pods with booze and mixers  — remember, this is a robot, so you have to say things like "cylindrical pods" when you're using it, even to get drunk. Then find a compatible recipe on the app, adjust the strength and hit "mechanically dispensed, not stirred." Or whichever button you hit to make it go.
Or if you feel like making a drink with LOVE after the novelty of this big, fancy booze dispenser has worn off, check out our classic cocktails generator for a few ideas. Remember: You're the best sugar and mint-muddling machine there is.