2015: Best Drinking Experiences. The Ones We Remember. Southern Edition.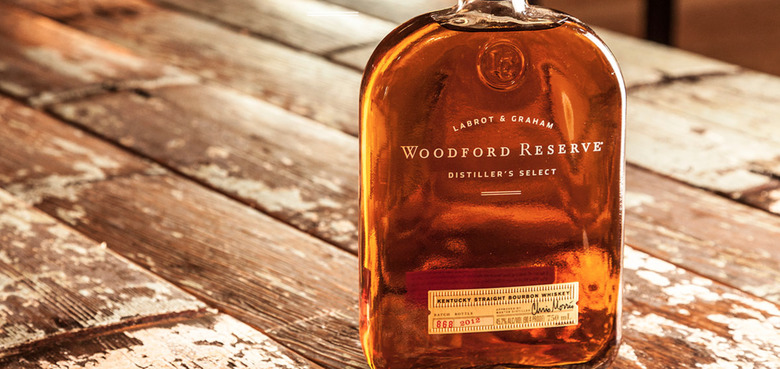 As the fog of New Year's revelry subsided, we asked some of our writers to share their top drinking experiences of the past year. Here are their picks:Southern Wines (North Carolina and Virginia)
This was the year I discovered some really interesting wines coming from unexpected places. As a Southerner, I've grown used to the wine of my home region focusing on sweet grapes, such as Scuppernong and Muscadine, or berries as the base flavors, and quite honestly, I never cared much for them. But in 2015, I discovered that wineries in places like Virginia and North Carolina have been experimenting with Bordeaux blends and varietals like Cabernet Franc, Malbec and Sangiovese to create some outstanding wines. Standouts included Jones von Drehle Vineyards in North Carolina's Yadkin Valley and Barboursville Vineyards in the Monticello AVA of Virginia.
—Chris ChamberlainBroo'ers Festival (Manchester, Tennessee)
On the beer front, sometimes where you're drinking is even more important than what you're drinking. The Broo'ers Festival tent at this year's Bonnaroo music festival may just have been the happiest place on earth to enjoy samples of craft beer from 25 different breweries from across the country, including some Tennessee favorites. The brewers brought their A-games to impress the Bonnaroonies, and lines were long for Schlafly's Dry-Hopped APA, the West Coast IPA from Green Flash and the Super Fuzz Blood Orange Pale Ale from Elysian Brewing. Compared to most festival beer swill options, these were some revelatory ways to keep the party pumping.
—Chris ChamberlainMantra (Franklin, Tennessee)
I was also really impressed by the offerings of a new Franklin, Tennessee, brewery, Mantra Artisan Ales. A partnership between television's Chopped judge Maneet Chauhan and brewer Derrick Morse from Twisted Pine and Cool Springs Brewery, this small brewery hit the ground running with more than a dozen varieties of beers that are not slaves to any particular style. Instead, the chef and the brewer focus on flavors, especially exotic food–friendly beers that pair with Chauhan's bold dishes at her Nashville restaurant, Chauhan Ale & Masala House. Morse asserts that he wants Mantra to challenge innovative Southern breweries, like Wicked Weed in Asheville, and I wouldn't bet against him. 216 Noah Dr., #140, Franklin, TN 37064
—Chris ChamberlainWoodford Reserve (Versailles, Kentucky)
It's about a three-hour drive from my home in Nashville to the middle of bourbon country in Kentucky, and I burn up that road fairly often. My most memorable trip north this year was to visit Woodford Reserve in Versailles, already a favorite distillery destination of mine, but now a required visit because that's the only place they are selling their new Woodford Reserve Distillery Series line. Partially as an incentive to increase tourism visits to the facility, this new program offers unique small-batch products that are the results of experiments by master distiller Chris Morris. While there's no guarantee that every innovation will be a home run, they are definitely worth a try. The Double Double Oaked Woodford created by transferring the already mature bourbon into a new, heavily toasted oak barrel for an extra year of woody repose was one of the absolute best things to pass my lips all year! 7855 McCracken Pike, Versailles, KY 40383; woodfordreserve.com
—Chris Chamberlain
Midnight Rambler (Dallas, Texas)
Midnight Rambler is a Texas gem — and my biggest surprise this summer as I spent weeks in the state catching up on/researching restaurants and bars. Akin to cocktail pioneer Tony Conigliaro's Drink Factory in London, Rambler houses a tiny but robust cocktail lab hidden in a back room, packed with expensive equipment from sous vide to centrifuge. Expensive equipment doesn't make a bar great, but owners and New Yorkers Chad Solomon and Christy Pope do just that, bringing world-class sophistication to Dallas. Solomon trained with Conigliaro, and both he and Pope have worked in many of New York's best bars (Milk & Honey in the early days, Pegu Club), founding Cuffs & Buttons in 2006 with cocktail pioneer Sasha Petraske. For the cocktail geek, Midnight Rambler delights with touches like Texas cedar-wood infusions. But for the average drinker, all this "fuss" isn't spelled out, so it can be just a cool place to drink downstairs in the chic Joule Hotel. The bar also delights the passionate music lover (like myself) with LP shelving artfully lining the staircase. 1530 Main St., Dallas, TX 75201; midnightramblerbar.com
—Virginia MillerFlora-Bama (Pensacola, Florida)
There's a reason Kenny Chesney, Jimmy Buffett and others have penned odes to this beach bar and roadhouse located on the Sunshine State side of the Florida-Alabama border: The place dips and swells, dances and shakes, all to a rhythm of its own. Make that rhythms, plural. Some are natural, like the Gulf waves that kiss the shore outside. Others are man-made, such as the bands that light up the various stages at the Flora-Bama. Grab an icy specialty drink — maybe a Bushwacker or a Hurricane — and just start wandering. You may find yourself jamming to a country-rock band while standing next to a couple in their 60s. Or pumping your fist to some rap-rockers as a two tanned young women dance on a picnic table, trying to avoid empty Miller Lite cans. It's intoxicating. It's mesmerizing. It's America in one sprawling complex. 17401 Perdido Key Dr., Pensacola, FL 32507; florabama.com
—Tim CarmanEdmund's Oast (Charleston, South Carolina)
Edmund's Oast is one of Charleston's food and drink treasures. On the north side of town, it's well worth the Uber ride. The massive space and outdoor patio evoke a sophisticated, modern beer hall and tavern. Impeccable house charcuterie and dishes are a draw, paired beautifully with the impressive beers, a wall of changing drafts with a good 15 of them brewed in-house and many other rare, fascinating beers (think subtle peanut butter and jelly beer or Underluker, beer aged in Underberg bitters casks). Thanks to head bartender Jayce McConnell, the place also excels at cocktails, such as the Olde Thyme Punch or the classic Chatham Artillery Punch on draft, and Mountains of Madness, combining Vicario Savage Cherry liqueur, Stranahan's whiskey and a blend of three amari, chocolate and aromatic bitters. It's dusted with an amaro powder McConnell makes himself, adding a textural, herbal kick. 1081 Morrison Dr., Charleston, SC 29403; edmundsoast.com
— Virginia MillerMidnight Cowboy (Austin, Texas)
Like any good speakeasy, you'd walk right by this (watering) hole in the wall and be none the wiser. Until, that is, you take a closer look at the door buzzers, where names like "S. Petraske" and "J. Reiner" shine brightly back at you. We go with the former, and even without a reservation are happily greeted and seated in one of the handful of leather Chesterfield booths lining the space. The interor is dimly lit and comparable in size, at least seemingly, to Milk & Honey 1.0 — a surprising fate for a drinkery in the middle of Texas. Cocktails are as playful or as serious as you order them to be — be it an orchid-adorned tiki mug or something dark and stirred, handled table-side. 313 E. 6th St., Austin, TX 78701; midnightcowboymodeling.com
— Nicole Schnitzler