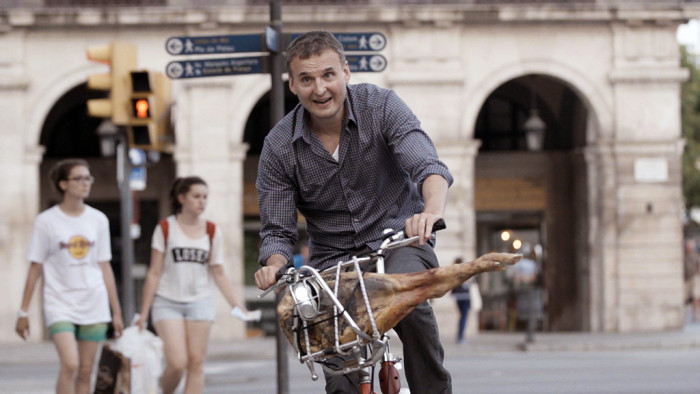 "Two-thirds of Americans don't have passports! And that's including the people who came to America with a passport," says Phil Rosenthal, the host of the food-obsessed travel show I'll Have What Phil's Having. "Imagine the people who were born in this country who never ventured outside their own experiences. That's what I'm trying to do with the show. The world would be better if we all experienced other people's experiences a little bit."
Rosenthal, the creator of the mega-hit sitcom Everybody Loves Raymond, has spent his riches traveling and eating at the best restaurants, and he aims to showcase how even an average guy from Queens can learn to appreciate the global culture of food. The six-episode first season, which included trips to Paris, Rome, Barcelona, Hong Kong, Tokyo and his adopted hometown of Los Angeles, is now streaming on Netflix.
Neurotic yet extremely personable, Rosenthal befriends travelers and chefs throughout the series, going tapas bar–hopping with Albert Adrià in Spain and learning how to make an omelet with Ludo Lefebvre in Los Angeles. He shared his favorite experiences in this interview with Food Republic this past fall, and in the clip below, he goes on the hunt for L.A.'s best tacos with comedian Larry Wilmore and taco expert Bill Esparza. Check it out, then order up I'll Have What Phil's Having* on Netflix tonight.
*I'll Have What Phil's Having is a production of Zero Point Zero, the parent company of Food Republic.