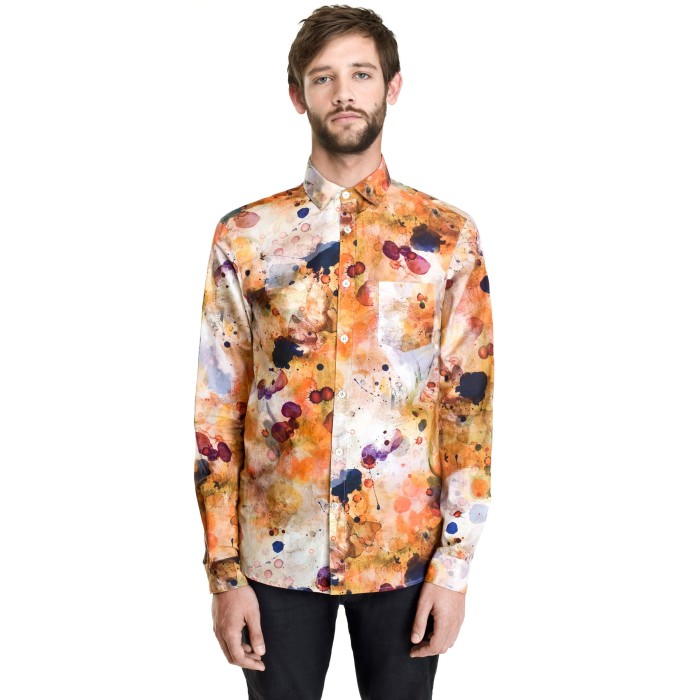 We've all heard the term "Thanksgiving pants," and some of us already have them ready to go for tomorrow. But what about a Thanksgiving shirt?
For those of you who put food before family at Thanksgiving, can't be bothered to eat civilly or are too embarrassed to wear your napkin as a bib like a child, Dirt Pattern Material has the shirt for you. Swedish designers Mair/Wennel have created a "camouflage pattern made from a selection of the most common stains from everyday life, such as blood, grass, red wine, bike oil, etc.," as stated on the pattern's website. But don't get it confused with the type of camo Mama June sported at her wedding: "This pattern doesn't hide the wearer — it camouflages their past." Now you don't have to worry about that unavoidable cranberry sauce stain.
While you're at it, why not make your own? Forget the napkins and just create your own terribly stained shirt in the name of fashion.
[via Food and Wine]