Kickstart This: Bitesee Wants To Help Plan Your Next Food-Focused Vacation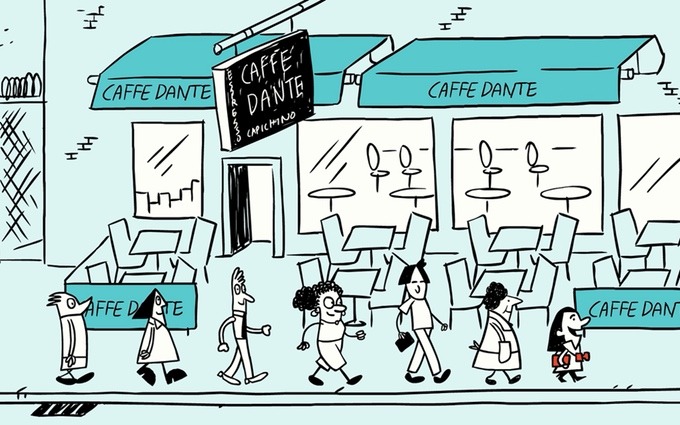 We personally don't know how to choose a vacation destination based on anything but food and drink scenes. We realize that there are many other types of vacations out there, but that's really what interests us...and millions of other food-obsessed travelers! Culinary tourism (as it's often called) is rapidly on the rise, and more people than ever will plan their next trips around macarons instead of museums.
But where to begin? Researching a foreign city's edible offerings often yields more questions than answers. Is everyone's favorite place on TripAdvisor or Yelp actually legit? How do you avoid tourist traps? Or snag a reservation at one of the hottest tables in town? Do you trust friends who have spent time in the city or is their information outdated? And is there any way to realistically plan out a walking tour of some of the city's iconic cafés, bakeries, etc.?
The short answer is no. Planning one of these trips can be downright overwhelming. That's where Bitesee comes in. Billed as "the ultimate website for food-obsessed travelers," it will feature a curated selection of classes, quirky events, day trips and other culinary-focused sights to see. Its contributors are locals and professional food writers who have years of experiences, discerning taste and extreme culinary curiosity. They will recommend places where the locals eat, drink and are merry, as well as carefully curated food-related activities for those times between meals and mouthfuls.
Founder Kiri Tannenbaum has been a food writer and editor for over a decade, having been part of the launch team behind Delish.com. She and her team are in the final stages of a Kickstarter campaign seeking to raise $30,000 to commission expert food and travel writers around the globe. With five days remaining, the project remains around $10,000 short of achieving its goal. So take a quick look at the promotional video below and help ensure that your next food adventure is that much easier to put in motion!