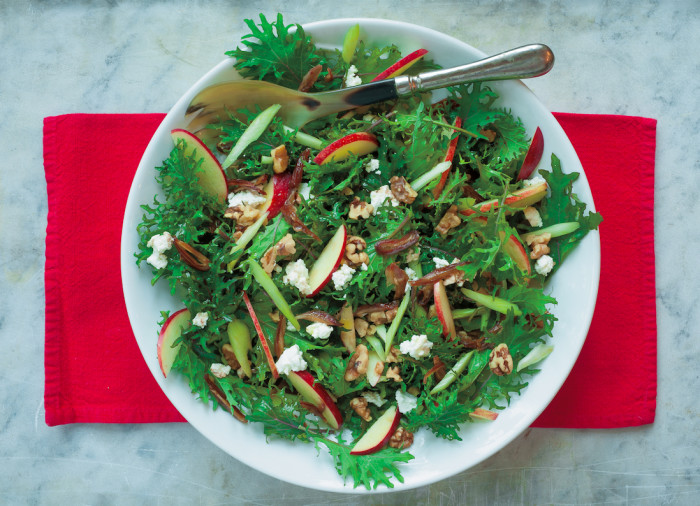 You may be in the game for the main courses, but let's be real: A first course awakens the gusto needed to take down that turkey. The more colorful the table, the better the Thanksgiving Instagrams, are we right? Peruse a few of our favorite fall soups and salads and choose your entrées' teammates wisely.
This salad works best with the tender baby kale now available at many farmers' markets and in supermarkets labeled "baby kale" — usually in clear plastic boxes. Use juicy orange slices instead of apples in the winter for a variation, or omit the apples when making in the spring or summer.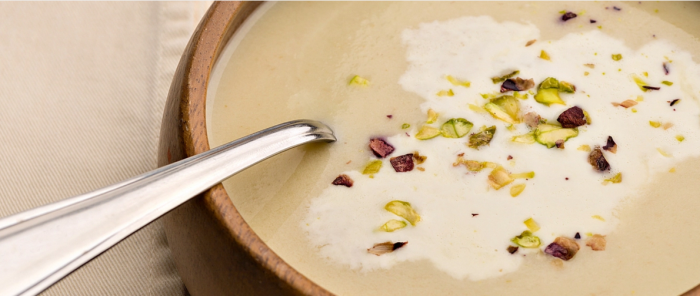 This creamy celery root soup is one of those dishes you should make in double batches and freeze for cold times ahead. It's perfect in a soup shooter or as a light first course. Or you can add your favorite "make it hearty" ingredient, like shell pasta, barley or quinoa (or even just good, crusty toasted bread), and top with a poached egg for a rib-sticking main. Make it vegetarian by switching out the chicken stock, and make it vegan by omitting or substituting the cream.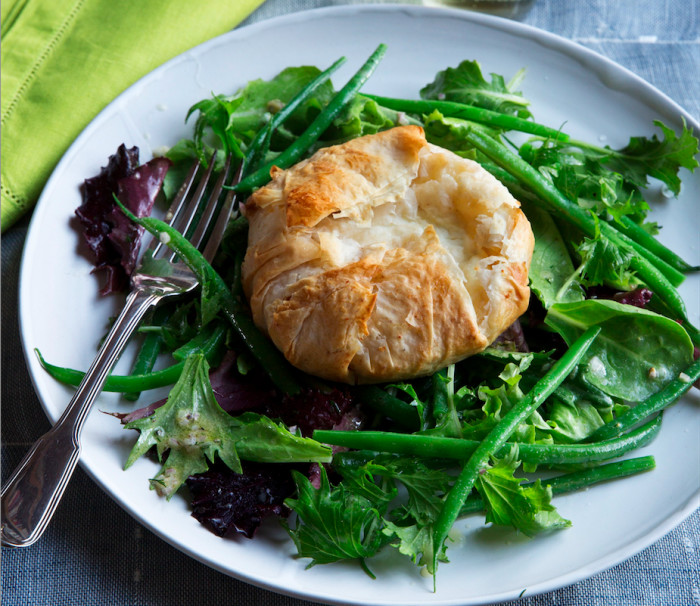 When I'm in Paris, I love to have a big salad with warm goat cheese for lunch. By wrapping the cheese in phyllo dough and baking it, I end up with a delicious package that's crispy on the outside with creamy goat cheese inside. A cold salad with French string beans is the perfect counterpoint.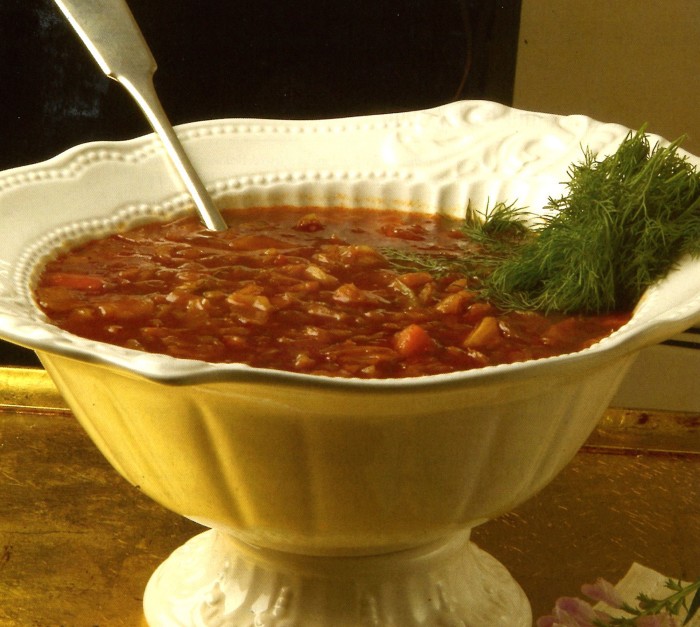 As old-fashioned as it sounds, this soup is one of my favorites. I think of it as Jewish soul food. Brown sugar, raisins and maple syrup help mellow the sharpness of the cabbage. The flavor seems to carry with it the grandmotherly wisdom that life is sometimes sweet and sometimes sour, but the combination balances out.
It'll take dedication, but you can pull off Michelin star–quality meals at home with the help of (and solid commitment to) award-winning chef Daniel Humm and restaurateur Will Guidera's third cookbook. The culinary and creative minds behind Eleven Madison Park (plus legendary mixologist Leo Robitschek) come together once more for The NoMad Cookbook, a collection of recipes from the beloved New York City hotel restaurant.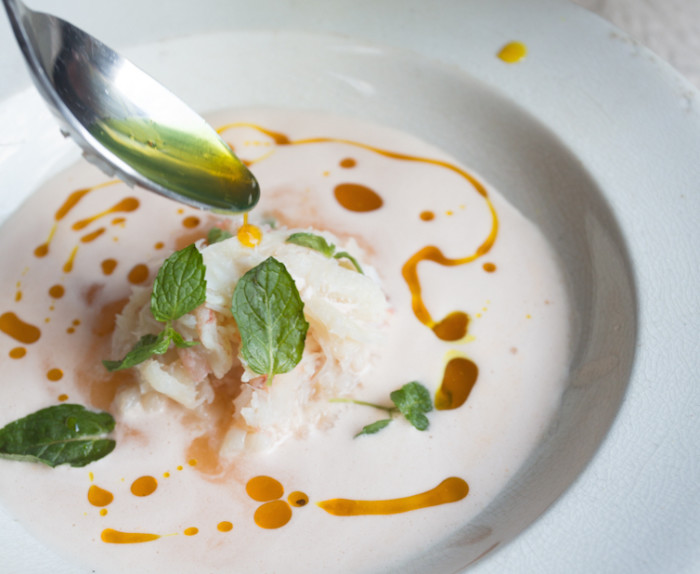 James Beard Award–winning chef and all-around food hero Hugh Acheson's new cookbook, The Broad Fork, is inspired by the questions asked at farmers' markets. Acheson demystifies varietals and underused veggies with in-depth analyses, seasonal recipes and other forms of fruit- and vegetable-forward culinary encouragement. So why cantaloupe soup? Well, can you think of a better vehicle for succulent crabmeat?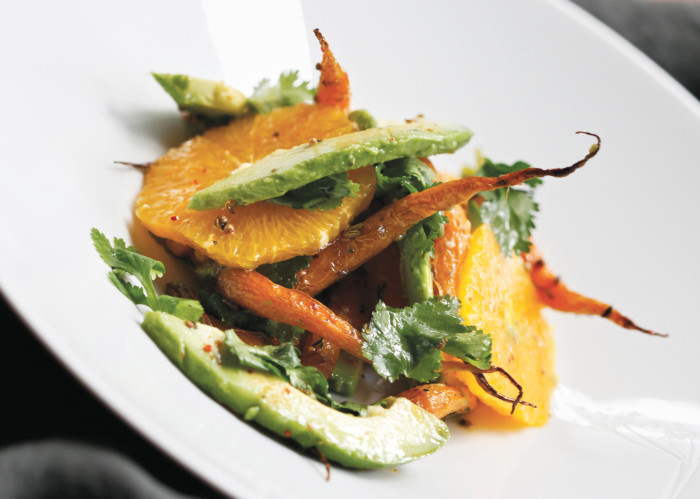 This is a dish I could eat every day. Simple, quick and delicious, it combines the crunchiness and sweetness of carrots, the zing of orange and the meaty texture of avocado.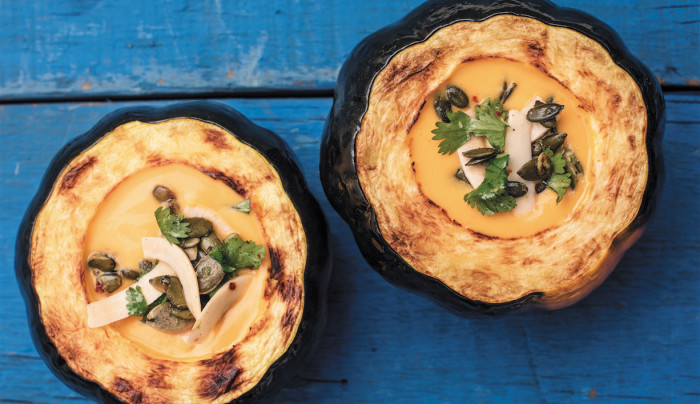 As a food-producing country, Turkey wants for nothing; it's one of the few nations in the world that grows more than it needs to feed itself. In Turkey, eating according to the seasons and buying locally is commonplace. The typical Turkish diet relies heavily on a variety of vegetables, and these are prepared in such a way as to leave them tasting deeply and unforgettably of little but themselves. Try this pear, feta, watercress and hazelnut salad as a first course at your next holiday or special occasion meal.