100 Years Of Family Dinners In One Three-Minute Video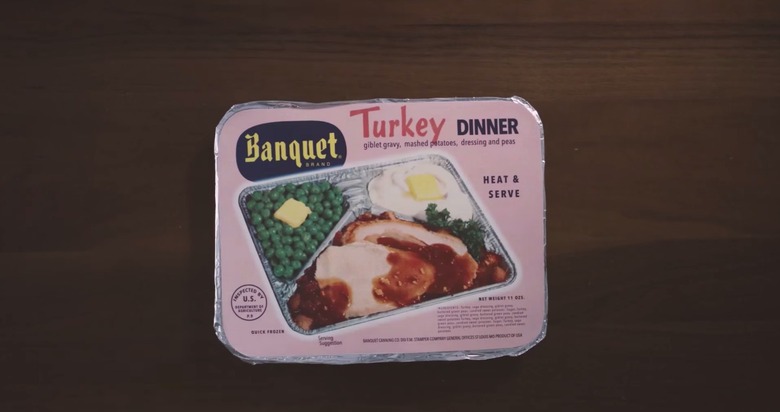 For a brief moment in the 1950s, our family tables were actually trays for these microwavable meals.
Our dinner tables have seen some gnarly foods in the past 100 years. From creamed chipped beef and fried Spam to sloppy joes and so many potatoes, media site Mode has highlighted ten iconic American dishes. The dishes date back to the meat-and-potatoes era of the 1910s and culminate with today's salmon and kale salad. Paired with era-appropriate music and flatware, family dinners stay close to home with protein, starch and vegetable — although those greens seem to take a break sometime between the 1970s and 1990s. The 1950s are shown to bring something entirely new to the table (and a new table altogether) with the TV dinner. After that, dinners seem to change as sloppy joes, tacos and sushi start appearing on plates. Check out the 100-year time lapse below.