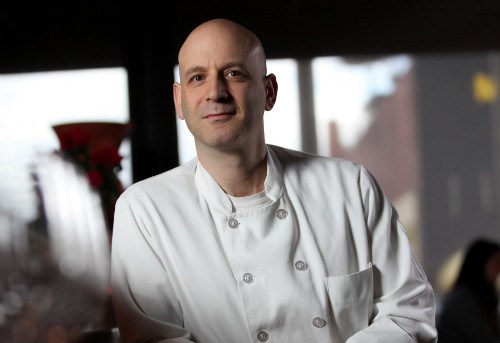 The next time you shop at an Urban Outfitters, you might be able to grab a slice from Pizzeria Vetri. It was announced today that the Philadelphia-based retail chain has acquired the Vetri Family restaurant group, which includes Amis, Osteria, Alla Spina and Lo Spiedo.
"It's a perfect match," chef Marc Vetri said in a press release. "URBN and the Vetri Family share the same singular goal — we pride ourselves on bringing the best possible experience to our customers and community. Through this partnership and the experience URBN has in scaling growth opportunities, the Vetri Family will be able to grow its business with the support of a great partner with a proven infrastructure. And we will now be able to focus on what we do best — run restaurants that make people happy."
Vetri and partner Jeff Benjamin will add the already established Urban Outfitters cafes to their restaurant arsenal.