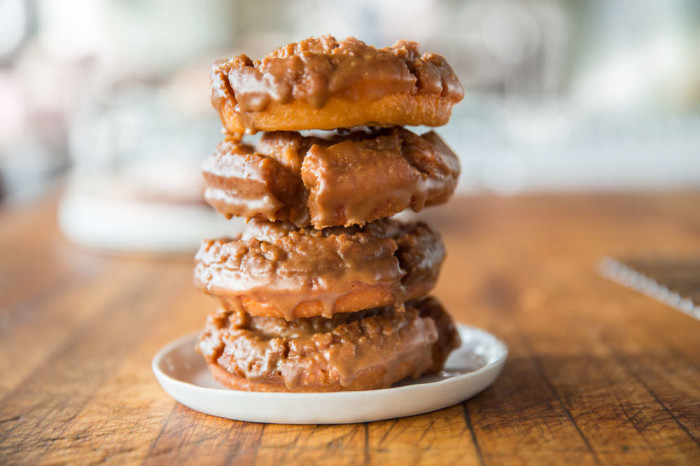 Holey fried dough, Batman! Donuts are totally having a moment now, whether being dunked in hot pink hibiscus glaze or dressed with thick slices of bacon. While that's all well and good, it's time to bring it back old-school. While not as airy as the yeast donut, the old-fashioned counterpart is just as delightful now that you can make it at home.
Our friends at ChefSteps wrote in this week with some advice on making these classic-style treats. It comes down to two secret weapons: sour cream and temperature control. Make these, bring them to the office as Michael C. Hall would in Showtime's delicious serial-killer drama Dexter, and make sure to pair those rings of fried, cakey goodness with a damn fine cup of coffee.
https://www.youtube.com/watch?v=WrY73sHBXgI
ChefSteps comprises a team of award-winning chefs, filmmakers, scientists, designers and engineers focused on revolutionizing the way people cook by inspiring creativity and encouraging expertise in the kitchen. The site is currently offering free online classes called Cooking Sous Vide: Getting Started and Burgers, as well as a $10 class called Cooking Sous Vide: Beyond the Basics and a $14 class called Coffee.