There are so many delicious things to drizzle atop your Thanksgiving turkey, from the classic giblet gravy to a modern version made with peppercorns and sweet Riesling. Or you can zest things up with a flavorful orange-cardamom cranberry sauce. Then there's cranberry mustard for the ham, chive butter sauce for the mashed potatoes and an apple cider chile butter sauce that goes with just about anything. Here are our sauciest suggestions for the big feast ahead:
One of the best parts of cranberry sauce is how simple it is to make and spruce up according to your taste. One year, I swapped spices for herbs and spiked my cranberry sauce with fresh basil — the sweet herbal flavor complements the cranberries' tartness.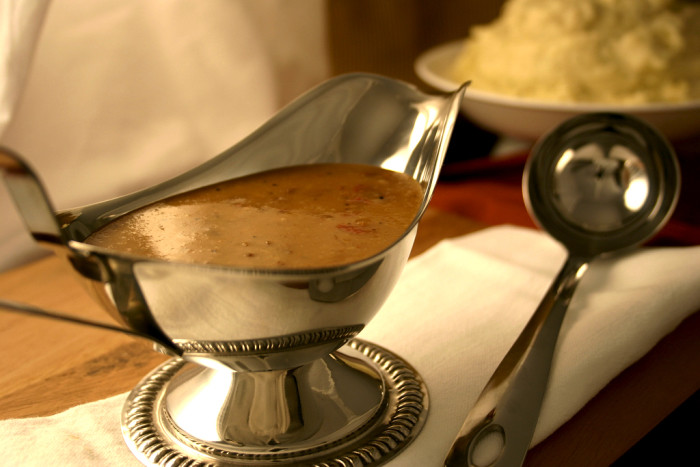 During our Thanksgiving test kitchen (and subsequent party) one year, Food Republic food scientist Jared Levan whipped up a batch of classic giblet gravy that put us off "slightly thickened pan drippings" for life. As if that wasn't enough, he proceeded to shred a combination of white and dark meat from our perfectly brined bird and toss it with the gravy to make turkey sloppy joe sliders that couldn't have flown off the platters faster if they'd had wings.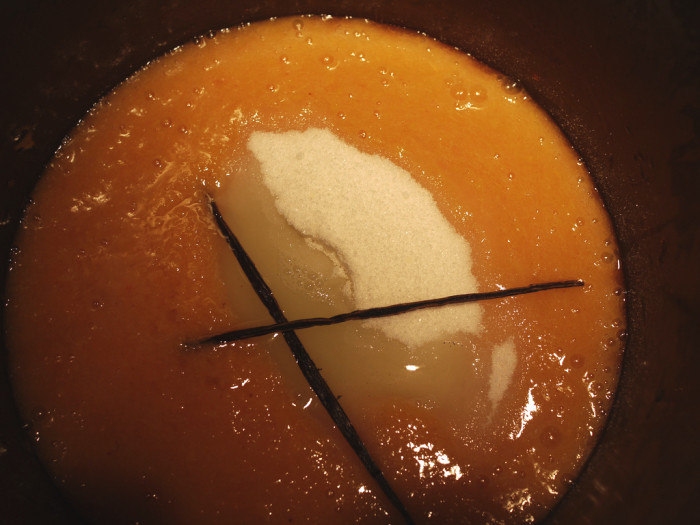 Looking for a new savory sauce for your arsenal, especially during the chilly late autumn/winter months? Make this apple cider-chile butter sauce and drizzle it over a fried ham steak, grilled sausages served with braised cabbage and onions, or roasted Brussels sprouts.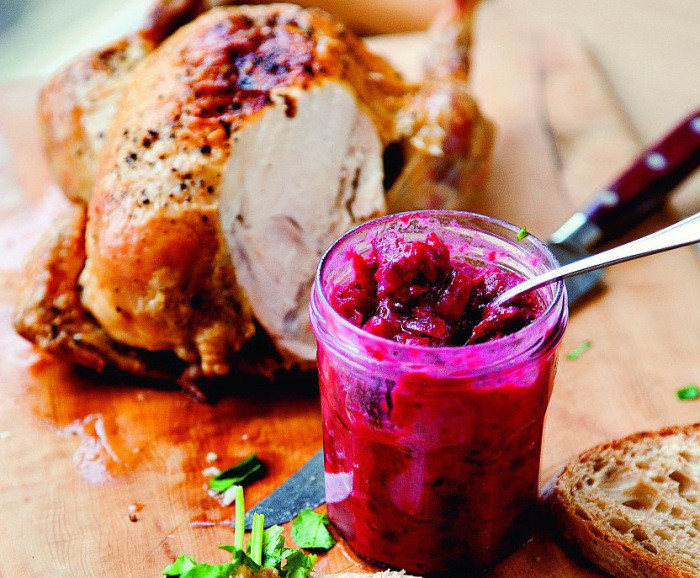 This is inspired by a mustard served at New York's Home Restaurant, a fabulously comforting place. I have made it slightly sweeter. It's perfect at Christmas, when you're making all those turkey and ham sandwiches and want cranberries with a kick.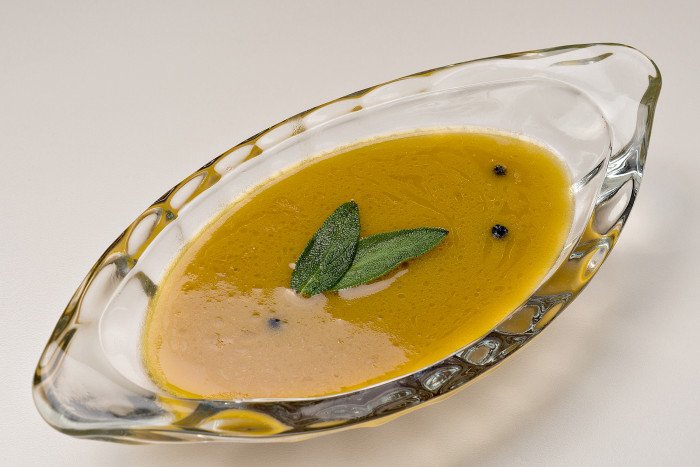 One of the best things about gravy, besides the fact that it's frequently a roast turkey's saving grace, is that you can custom-tailor it to any taste. One year I added orange zest for a just-bold-enough citrusy kick. Another year we went super-funky and rustic with all the giblets (and then some). This year I find myself in a Riesling phase — dry, not sweet — but I can only imagine a sweet Riesling would make a delicious turkey gravy as well, as would your favorite white wine. The peppercorns add a subtle earthy spiciness that complements the acidity of the wine.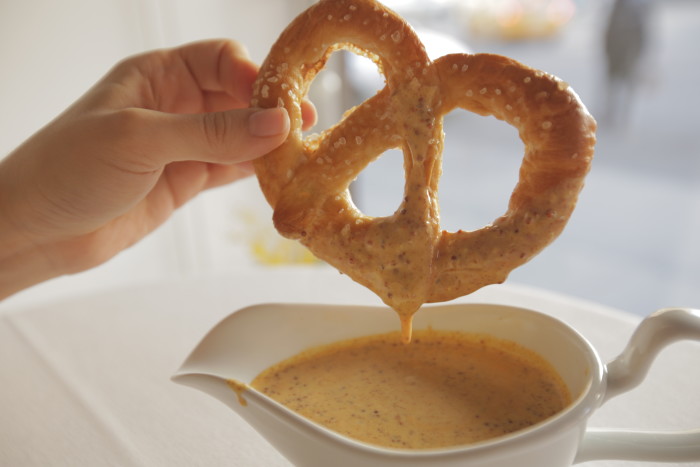 What is this good for? Anything you would eat with ketchup, ranch, BBQ sauce or honey mustard on, use this instead. Anything fried, raw vegetables, pretzels (as seen above), sausages, hot dogs, etc. The list is pretty long. The best part? It's insanely easy and tastes absolutely amazing. Just make sure you use good-quality mustard. The standard yellow stuff has no place here.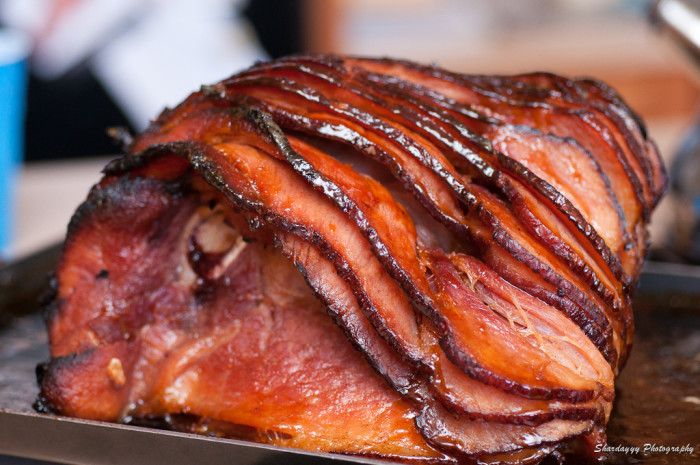 David Burke combines the malty caramel flavor of Samuel Adams Boston Lager with sweet, sticky caramelized peaches for a glaze any ham would be only too lucky to have brushed on in layers, just as we intend to do.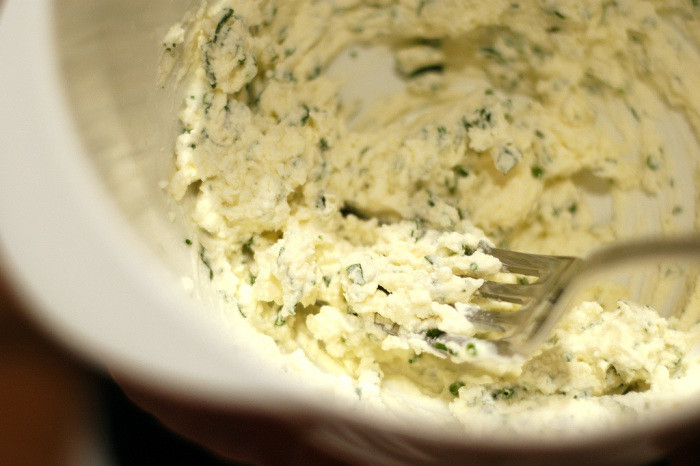 This chive butter recipe is quick and easy and works as a spread for bagels or a sauce for steak. Chives have plenty of other uses, but here, the delicate touch of onion flavor that fresh chives bring to the butter makes for a surprisingly easy way to jazz up myriad dishes.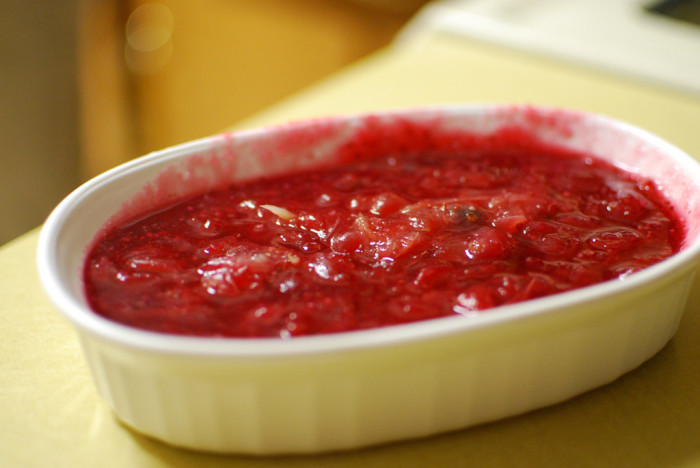 I make orange-cardamom cranberry sauce every Thanksgiving without fail. Growing up around a kitchen packed with jars and bags of whole spices, I learned what all the pods, seeds, berries and sticks smelled and tasted like. When I put the notion of cardamom and cranberries together in my head one year, it simply made sense. Woody, herbal, spicy and fragrant, cardamom is a spice frequently used in Indian cooking and adds a certain resin-like note that cinnamon or cloves, cranberry sauce's usual whole spices, can't touch.