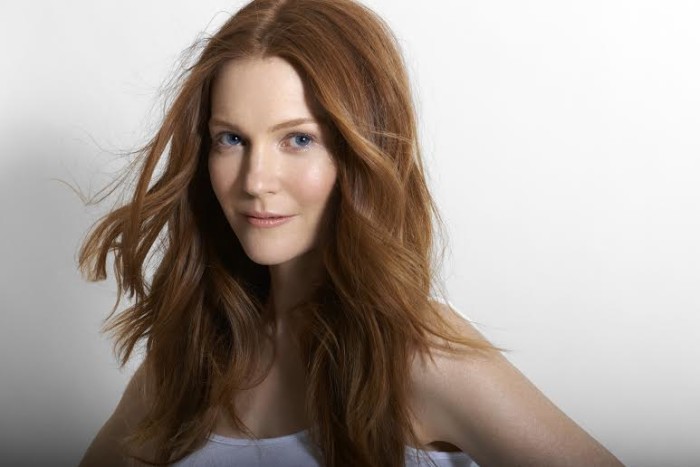 Scandal is keeping Darby Stanchfield busy. Currently playing the White House press secretary on Scandal, part of ABC's popular #TGIT lineup, Stanchfield is well known for her guest roles on a number of shows, including the cult classic Jericho, Mad Men, NCIS and Castle. She is also appearing in four upcoming films: Medicine Men, Carnage Park, Loserville and The Rendezvous. Born and raised in a small Alaskan fishing village, Stanchfield is drawn to growing her own fruits and veggies and loves to cook healthy meals when she isn't busy filming.
What's your favorite thing to cook?
Salads. I am a salad maniac. I eat them all year round and rarely repeat the ingredients. For instance, a summer salad might include raspberries and lots of herbs and avocado on butter lettuce. Now that it's fall, I'm more likely to throw in shredded beets, buckwheat and goat cheese on a bed of arugula.
Where would you love to travel to?
France. I have never been.
Do you have a favorite live theater show?
The Curious Case of the Dog in the Nighttime. I saw it in London and in New York and was blown away both times.
What song is the best to jam out to?
AC/DC's "You Shook Me All Night Long."
What's the best seafood dish?
Very simple: fresh-caught wild salmon broiled with lemon and rosemary.
What is your favorite place to visit when you return to your hometown of Kodiak, Alaska?
The boat harbor. The smell of the ocean and the fishermen working, the names of the boats, the seagulls flying around — it's all so nostalgic because my pop was a fisherman when I was growing up.
What is your favorite book?
All of the Pippi Longstocking books. Love how feisty and independent yet cheery that little Pippi is.
What decade has your favorite fashion?
I can't pick favorites because every decade has its charm! But lately, I am drawn to the '60s because hemlines finally rose above the knee. I love a short hemline! There were less ruffles all around, more structured garments, tall leather boots, great eyeliner.
What's your favorite Abby Whelan line from Scandal?
Most recently, my favorite Abby lines are when Abby appears in Olivia's dream and says to her, "There is no man to rescue you. Do you hear me? No one. No one is going to help you. You are the only gladiator in the place. You are all you've got. You have to rescue yourself."
What are you currently binge-watching?
Peaky Blinders. I'm obsessed!
What would your signature sandwich consist of?
Turkey carved straight from the Thanksgiving turkey, Dijon, homemade (extra-tart) cranberry sauce and romaine on a freshly baked rustic potato roll.