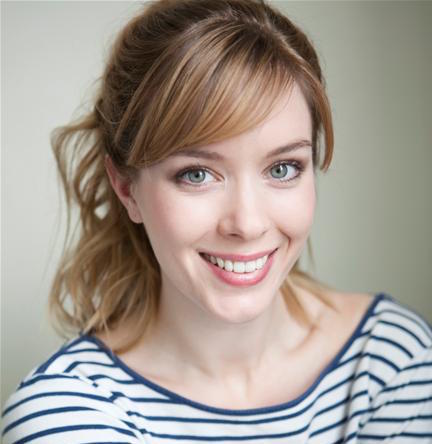 A love of acting runs in the Hoult family. Rosanna stars alongside her brother Nicholas in Kill Your Friends, which was shown at the Toronto International Film Festival and will premiere in the United Kingdom next month. Rosanna made her debut in 2008 in Noel Clarke's Adulthood. She also had a small role in Captain America: The First Avenger back in 2011. Aside from Kill Your Friends, Rosanna also stars in this year's The Lobster, which premiered at the Cannes Film Festival in May. The dystopian romance has been making the film festival circuit, hitting up a number of cities, including Toronto, New York and London.
Who would you love to see perform live?
I would love to see Beyoncé perform live. I think she would put on an amazing show.
What is your favorite song?
Maybe "The Way You Make Me Feel" by Michael Jackson. That song can always put me in a good mood and makes me feel like dancing. It's tough to pick just one!
Favorite superhero?
Thor and his hammer!
If you could have any superpower, what would it be?
Teleportation would be pretty cool (because) then I would never be late, and I could escape the cold to a nice, warm beach instantly.
Best vacation spot?
I went to Croatia a few years ago and loved it there. We traveled down the coast and then inland to Plitvice Lakes, and the whole trip was amazing. Barbados is also beautiful. I have only been there once, but I will never forget going snorkeling with my family and swimming amongst sea turtles.
Would you rather travel to the past or the future? Why?
I think to the past to witness historical events happening and to meet old family relatives. I kind of feel you shouldn't mess with the future.
Favorite quote?
"No pain, no gain." I danced from a young age, and that was always said a lot!
Favorite movie?
Some Like It Hot or Million Dollar Baby, although I have only watched it once when it first came out at the cinema. It upset me so much; I can't bear to watch it again. Hilary Swank is amazing in it.
Favorite author?
I loved The Hundred-Year-Old Man, so I'd have to say Jonas Jonasson.
What language would you love to learn?
Spanish would be quite useful to know.
What would your signature sandwich consist of?
I love chicken, so it would have to contain that! Then maybe some brie, basil and tomatoes on thick granary bread. Toasted would really top it off.