If there's anything more powerful than the view atop an active volcano, it could be drinking a beautifully made wine forged from grapes that were harvested out of the soils of that volcano. Mount Etna, in particular, on the eastern side of the island of Sicily, has a certain vibrational effect on sightseer and sipper alike. The surrounding area is covered with enormous mounds of ash deposit, and its soils are filled with hardened lava. Each eruption creates a unique microclimate that impacts nearby vines in distinct ways. It seems undeniable that these unique attributes are what make the wines of Mount Etna, which was established as a Sicilian DOC (denominazione di origine controlatta) in 1968, full of richness, acidity, and depth.
Lovers of Italian wine who have not already discovered the incredible diversity of wines on the island of Sicily will be quickly converted upon finding one of the many outstanding bottles produced there. Mount Etna is only one of Sicily's defining features; there are several microclimates making up the island's DOC appellations and its one DOCG appellation (denominazione di origine controlatta e garantita, the strictest classification of Italian wine, ensuring not only quality but a certain standard of tradition), Cerasuolo di Vittoria.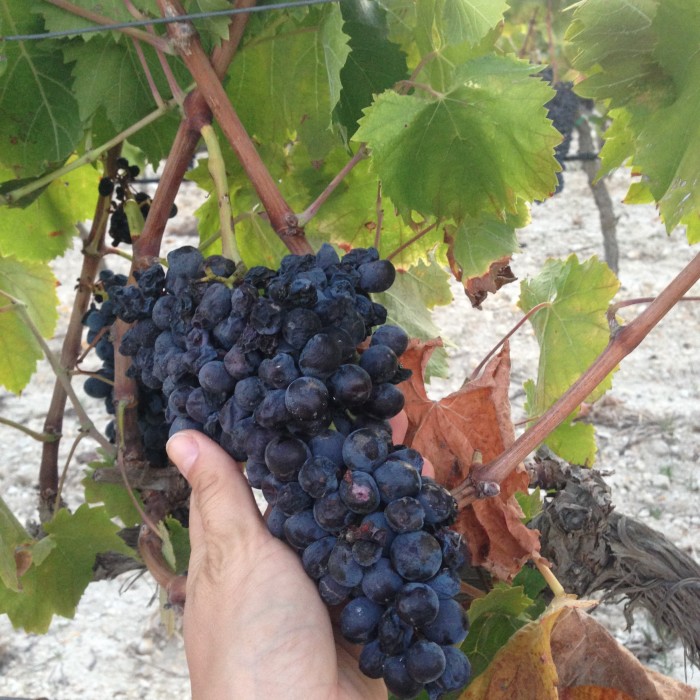 For an introduction to Sicilian wines, you might try, in terms of rosso, either Nero d'Avola, which is generally medium/full-bodied and on the fruitier side, and comes from the southern part of the island in the Val de Noto; or the slightly more elegant, tannic and age-worthy Nerello Mascalese, from Mount Etna. For bianco, there's Carricante, which makes beautiful, high-acid wines reminiscent of French Chenin Blanc and is grown on Mount Etna. Sicily produces many award-winning wines from international varieties, like Chardonnay and Merlot, but you'd be missing out if you didn't try wines made from Sicily's unique native grapes, like Zibbibo and Frappato.
Sicily has had quite a revolution in quality over the last few generations, as producers have shifted from mass-produced wines that were the norm everywhere to terroir-driven, smaller-production wines made from healthy vineyards in optimum soil. Here are a few standout Sicilian producers to try. These wines are incredibly versatile; the whites pair well with seafood, and the red blend of Cerasuolo di Vittoria has a particular affinity with pizza. Try using WineSearcher.com to find the wines; most of them should be available in any major market.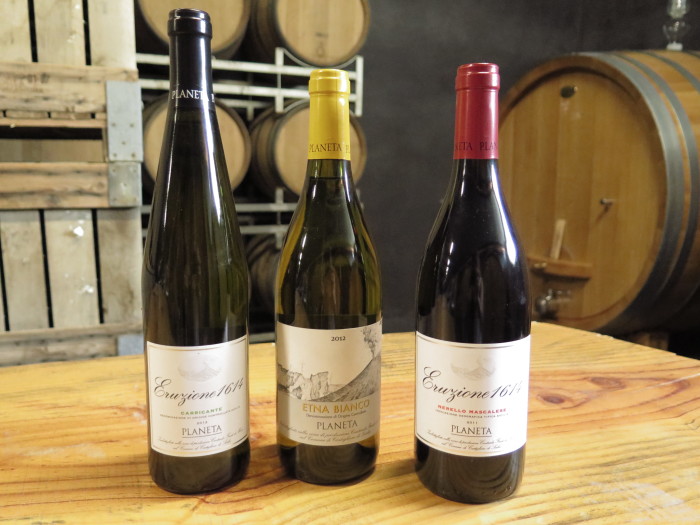 Planeta
Founded by a brother, sister and cousin in the 1990s as an offshoot of a bulk wine company, Planeta now focuses on high-end, terroir-driven wines at its six wineries around Sicily. It was a highly rated Chardonnay from Planeta's vineyards in Western Sicily that first put the winery on the map. But today, the company is receiving praise for its Cerasuolo di Vittoria, its Nero d'Avola and dry Moscato from the Val de Noto, as well as its Mount Etna wines. The wide breadth of wines from various locations makes Planeta a virtual mirror of contemporary Sicilian wine culture. The winery is currently pioneering several indigenous varieties at a lesser-known appellation, Marmetino, on a peninsula in northeast Sicily. planeta.it
COS
Along with a few other producers, COS pioneered Sicily's quality revolution, as well as the establishment of the Cerasuolo di Vittoria DOCG in 2005 (wineries are responsible for proving that enough tradition and standards of quality exist in order for a classification to be determined). COS was founded as a cooperative, co-owned by three winemakers, in 1980. It started out small but has gained a dedicated following, and over time, the estate converted to biodynamics, which works on the lunar calendar and emphasizes organic farming and low-yield vines. The COS Cerasuolo di Vittoria is a perfect example of this beautiful marriage between mostly Nero d'Avola and Frappato, but the winery is also known for its Pithos, a white wine made in the orange style (with white grapes left on their skins to lend tannin and structure as well as color) and aged in a clay amphora. cosvittoria.it
Occhipinti
The niece of one of the COS cofounders, Arianna Occhipinti, started making her own wine at the age of 21, and the world quickly welcomed her naturalist approach and somewhat rebellious nature. As an example, with her Nero d'Avola-Frappato blend, Occhipinti doesn't worry about achieving the exact proportion of grapes needed to achieve DOCG status. She makes her wines as she pleases and to her liking, and as a result, she cannot call her wine Cerasuolo di Vittoria. Fortunately, nobody seems to care. The wines command a high price and are not easy to find. agricolacchipinti.it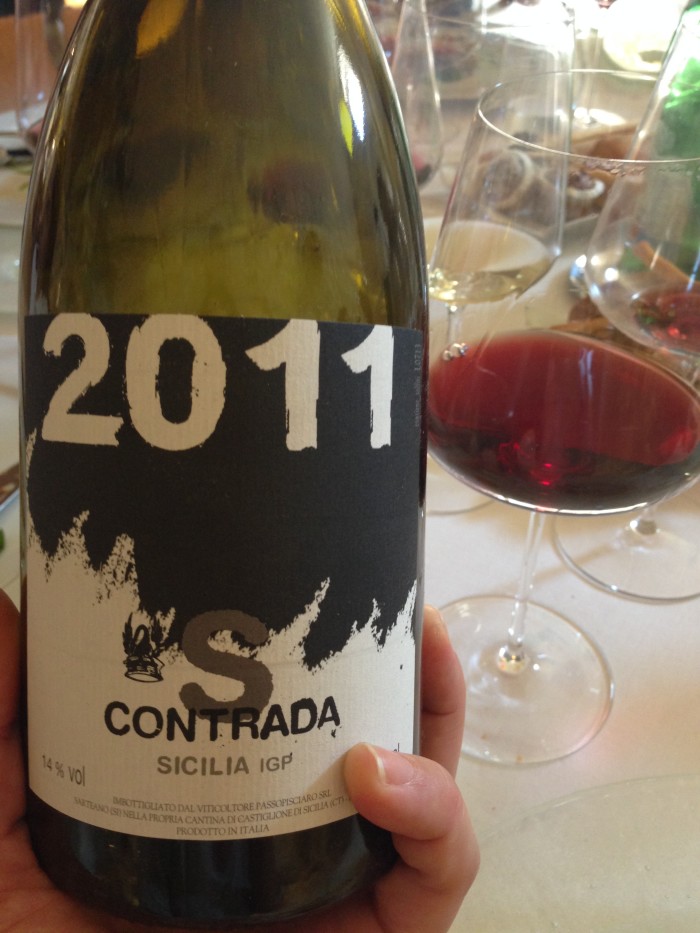 Passopisciaro
From looking at one of these bottles, it is difficult to tell what's going on here. Besides the vintage, the fact that it's from Sicily, and the word "Contrada," there's no other information. Perhaps winemaker Andrea Franchetti expects his fame to precede him, assuming that drinkers will know his wines are from Mount Etna and therefore are made principally of the Nerello Mascalese grape. The Contrada system in Sicily, which was officially adopted in 2011, indicates special terroir, much like the tradition of lieu-dit in France, where a place is named to recognize its character and historical significance. On Etna, these Contrada are actually the result of individual eruptions and lava flows. Franchetti's Etna wines are bold, structured and vibrant. The 2011s are drinking particularly well right now. In addition to making wine in Sicily, Franchetti has an estate in Tuscany where he works with French varieties. passopisciaro.com
Frank Cornelissen
The quintessential "cool kid wine" is an unfiltered, whole cluster–fermented (meaning, stems and skins and all), unsulfured (no preservatives added) bottle by this Belgian winemaker, who started producing in Sicily in the early 2000s. Not for the conservative drinker, Cornelissen's pricey and enigmatic wines have intense flavor profiles, usually high in acidity. They are also cloudy and full of sediment, due to the lack of filtering. Cornelissen's non-interventionist approach to winemaking also means that there is a lot of bottle variation, meaning some bottles will be funkier than others, and may even be re-fermenting, which can happen when a wine has live bacteria. But if you get an excellent bottle, you may be converted to natural wine for good. His entry-level wine is a lush red blend, primarily Nerello Mascalese, called Contadino. frankcornelissen.it
Other top Sicilian producers to try:
– Benanti: look for Pietra Marina Etna Bianco
– Calabretta: old-vines Etna Rosso that ages particularly well
– Quantico: sulfur-free and biodynamic on Mount Etna
– Tenute Terre: beautiful Mount Etna wines at great value
– Marco de Bartoli: makes a wonderful wine from the Zibibbo grape