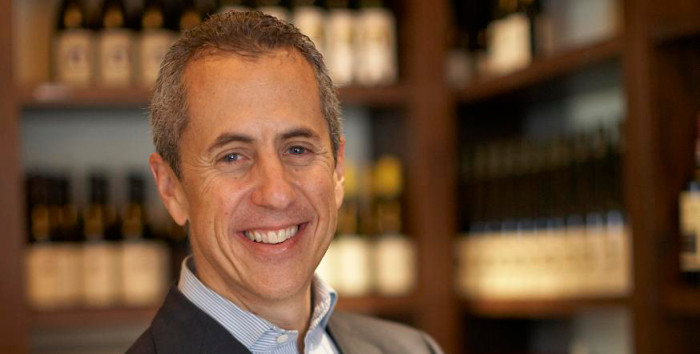 Danny Meyer has always been ahead of the curve in the New York City dining world. His Union Square Café made fine dining more accessible in the 1980s, as did his inclusion of an à la carte menu in the casual tavern area of his landmark Gramercy Tavern in the 1990s. Meanwhile, Meyer's restaurants the Modern and Untitled have revolutionized museum dining in the city. This morning came word from Eater of Meyer's latest groundbreaking move: The Midas-touch restaurateur plans to eliminate tipping at all 13 of his restaurants in the next year, making his Union Square Hospitality Group the first major American restaurant group to enact such a policy.
Meyer hopes that his plan will result in higher wages for all his employees, from front of house to back of house and including waiters and cooks. By switching to an all-inclusive menu system — such as the ones in Europe — Meyer would ensure that his employees are better compensated by either a higher hourly wage or weekly salary, and no longer heavily reliant on patrons' tips. Customers can expect to see price increases — probably somewhere around 20 to 25 percent — to account for the long-awaited uptick in industry wages. Eater reports that the original plan called for 30 to 35 percent hikes, but USHG executives worried that such increases across the board might scare off price-conscious diners and that the group will employ a system that maximizes efficiency. Unlike other restaurants at which a service charge is included (a growing number of city restaurants have implemented an all-inclusive menu system over the past several months), there will be no option of leaving any extra gratuity on the check.
Meyer's announcement comes at a time when the restaurant industry as a whole faces intense scrutiny for the way its workers get paid. A New York state law recently guaranteed a gradual wage increase for city fast-food workers — with the promise of $15 per hour in three years. This legislation will undoubtedly put pressure on other restaurant groups to rethink how they distribute income to employees in order to remain competitive in the industry, and might force them to reduce servers' take-home pay in the interest of evening out the wages of all restaurant employees. Finding a fair balance between wages for corporate employees, managers, servers and cooks while also raising consumer costs is sure to present quite the challenge. Then again, Meyer has shown time and time again that he's the ideal candidate to lead the movement. Will a domino effect soon follow? Stay tuned.