Mention Jamaica to someone and chances are that reef-lined beaches and reggae music come to mind. Then there are those who might recall the odds-defying Olympic bobsled team and, perhaps, a pervasive culture of marijuana consumption. And we're not necessarily disputing these stereotypes, even if a few of them might be just that — stereotypes. Lesser known than these images is Jamaica's richly adapted culinary culture, which boasts a variety of local flavors thanks to an abundance of lush greenery and farmland. And for the first time this November, the Caribbean island is going to showcase its bountiful produce in front of a global audience.
The NyamJam Festival will celebrate the best of Jamaica's food, music and culture on November 13 and 14. Taking place at the famed GoldenEye resort, the weekend's events will range from street food stalls to chef demonstrations and multicourse dinners by celebrated chefs to music performances by Grammy Award–winning artists. Chefs Mario Batali, April Bloomfield, Jose Enrique, Seamus Mullen and Johnny Iuzzini highlight an impressive culinary lineup that also includes local talent promoting the island's myriad purveyors, farms and push carts.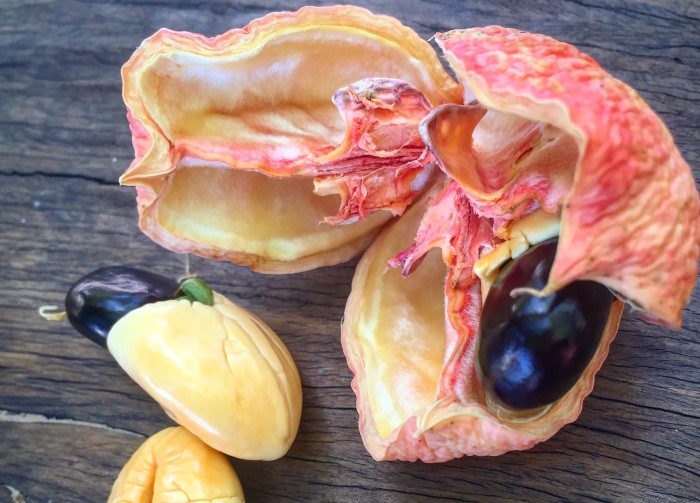 "When you think of Jamaica, you think about the culture and the music, and that has a lot to do with it, but we're trying to showcase the food," says Jose Enrique — chef of two of Puerto Rico's finest restaurants and his native island's only nominee for a James Beard Award (Best Chef: South) — in a phone interview with Food Republic. "Jamaican food has already made its way into people's homes; they think of jerk chicken and patties. Now I think the next wave will come, where you see all the other things they do," he says. Enrique specifically mentions the local fruit ackee, which he noticed used extensively in both sweet and savory preparations during a recent research trip to Jamaica with the other headlining chefs. He plans to integrate homemade ackee bread with house-cured cod when he cooks at the festival.
Tickets for all events over the course of the two-day festival are currently on sale. We think it's time to make like Ian Fleming and head down to GoldenEye for what promises to be an entertaining and eye-opening weekend.