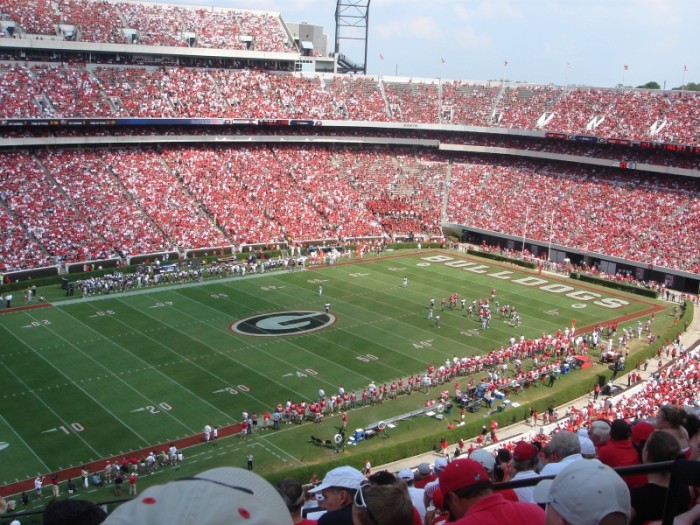 If there's anything that Southerners care about more than their regional cuisine, it's gotta be SEC football! To celebrate the 2015-16 college football season, Food Republic is launching a new series, SEC FoodBall. Each week, we'll profile a Southeastern Conference town, and more importantly tell you where you should eat and drink if you're fortunate enough to attend a game there. We'll also solicit advice from some locals to make sure you have the benefit of home team advantage.
Week 5: University of Alabama at University of Georgia, Athens, Georgia; Oct. 3
It's still early in the SEC schedule, but this weekend brings what may be the biggest game of the year as the Crimson Tide of Alabama heads to Athens to meet the University of Georgia between the hedges. To understand the importance of this contest, consider that oddsmakers have named 'Bama a slight underdog, the first time they haven't been the favorite in 73 games. No matter which shade of red or crimson you're a fan of, a visit to Athens is always a bucket list road trip for football fans.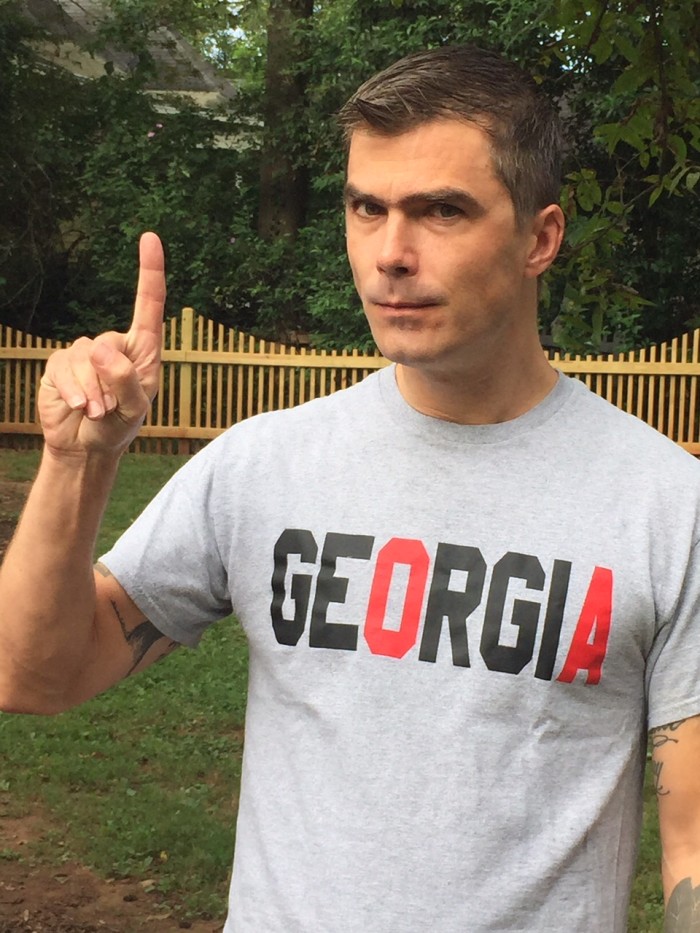 With a vibrant music scene that gave us both R.E.M. and the B-52's, Athens often leads the list of best college towns in the SEC. Plus there's some pretty dawggone good food to be had in town. To help out with winnowing the wheat from the chaff when it comes to dining options, we turned to (gasp!) a Canadian. But not just anyone from the frozen North — Hugh Acheson is certainly an adopted son of the South, thanks to his multiple restaurants that have helped to shape the cuisine of Athens and Atlanta. A frequent television guest and judge on Top Chef and James Beard Award–winning cookbook author, Acheson is known for his shrewd opinions and wry sense of humor. After marrying a Georgia girl, he moved to her hometown of Athens and has set down deep Southern roots. That's why he is an ideal guide to the Athens dining scene. Here's what he suggests:
Splurge
Acheson is too humble to list his own two restaurants among the best high-end eateries in Athens, but critics and diners alike agree that 5 & 10 and the National have made a critical difference in the food scene of Athens, thanks to his commitment to inventive soulful Southern cuisine.
5 & 10 is the more formal of the duo, but that certainly doesn't mean it is a pretentious dining experience. Acheson's whimsical menu demonstrates his dedication to classic Southern dishes prepared with a modernist twist. A section of the menu called "Snackies" features addictive pimento cheese and bacon marmalade served with house-made crackers and an internationally inspired black eyed pea hummus with Korean chilis. 5 & 10 also features a weekly tonkatsu-style ramen night, but unless you stick around until Tuesday after the game, you'll probably have to settle for the regular menu. (That's not much of a sacrifice.) Acheson calls out the particular farms that provide his proteins, ranging from a Painted Hills rib eye to a dry-aged Darby Farm Duck Breast. 5 & 10, 1073 S. Milledge Ave., Athens, GA 30605; 706-546-7300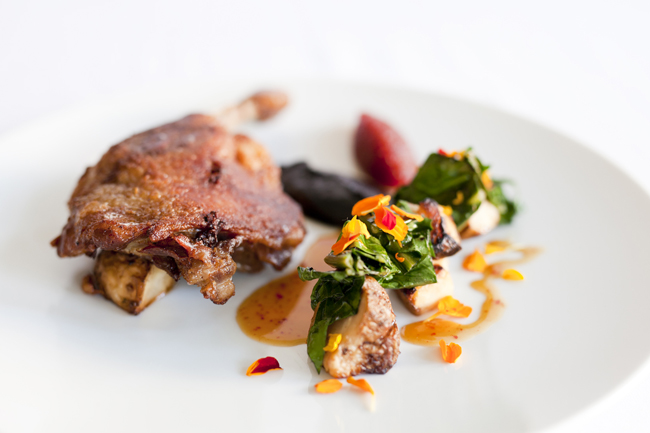 With the National, Acheson has created more of a casual neighborhood bistro vibe with Mediterranean inspirations prepared using seasonal North Georgia ingredients. Ideal for building your own tasting menu of tapas accompanied by a nice Spanish sherry or for going all-in with a huge plate of meat and an equally big California Cab, the National has something to satisfy any fan's taste. The National, 232 W. Hancock Ave., Athens, GA 30601; 706-549-3450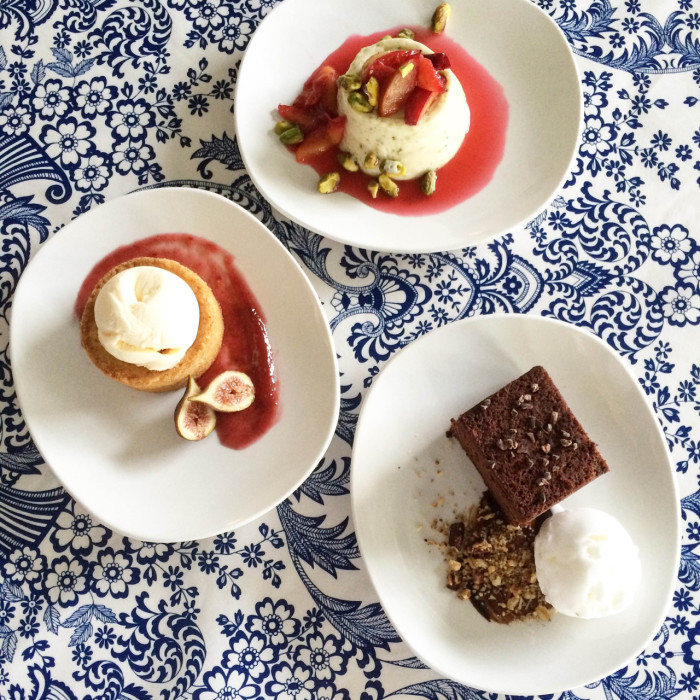 However, when Acheson is looking to get outside of his own kitchens for an upscale meal, he recommends the Branded Butcher. True to Athens' low-key atmosphere, his splurge choice is a casual dining experience focused on craft cocktails and charcuterie. Even the tap handles along the bar are tiny cleavers, so you can bet that meat is king at the Branded Butcher. Acheson is particularly a fan of their Scotch egg made with house sausage and served with a celery root remoulade and whiskey gastrique. Come hungry; leave happy. The Branded Butcher, 225 N. Lumpkin St., Athens, GA 30601; 706-850-5152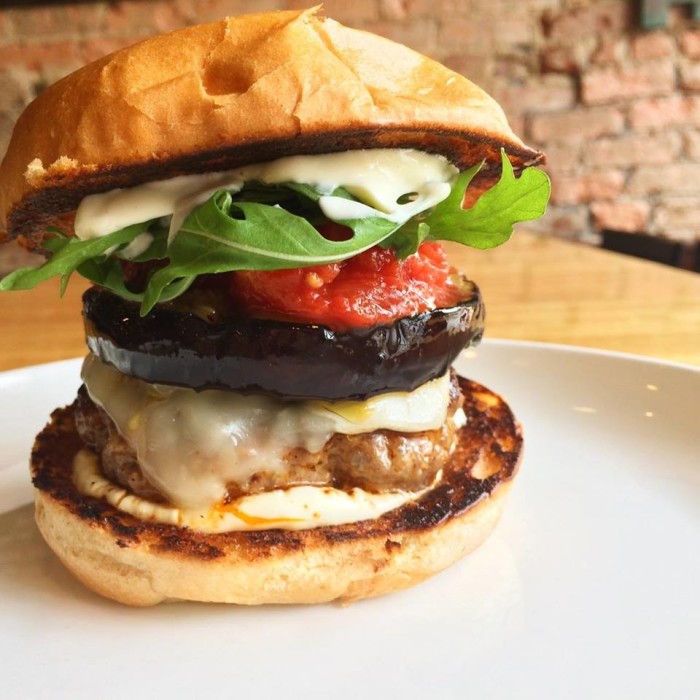 Cheap Eats
When it comes to less expensive dining options, Acheson is effusive in his praise for Tlaloc, which he describes as "a great Mexican/Salvadoran spot with the best pupusas, sopes and tacos in town." Located a few miles from campus, Tlaloc is definitely worth the ten-minute drive if you're seeking authentic Latin food and maybe a Michelada for a game day eye-opener. Vegetarians can also navigate their way around the Tlaloc menu, but anything with tongue in it is the clear carnivore choice. Tlaloc El Mexicano, 1225 Prince Pl., Athens, GA 30601; 706-613-9301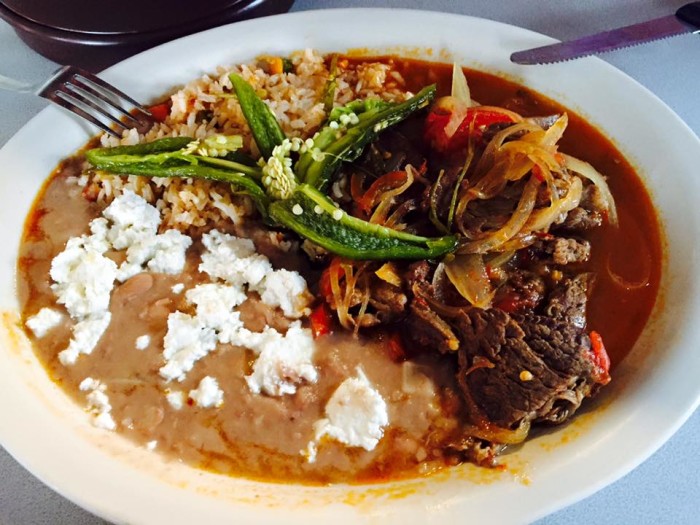 Acheson is also a fan of the old-school soda fountain experience at ADD Drug Store on Lumpkin Street. A true pharmacy, you can pick up your scrip of Lipitor at ADD to help counteract that pimento cheese and bacon burger paired with a malted that would make Mayberry proud. ADD also houses a small gift shop full of UGA souvenirs and an outpost of the U.S. post office to mail home your purchases. One-stop shopping at its best. ADD Drug Store; 1695 S. Lumpkin St., Athens, GA 30606; 706-548-2239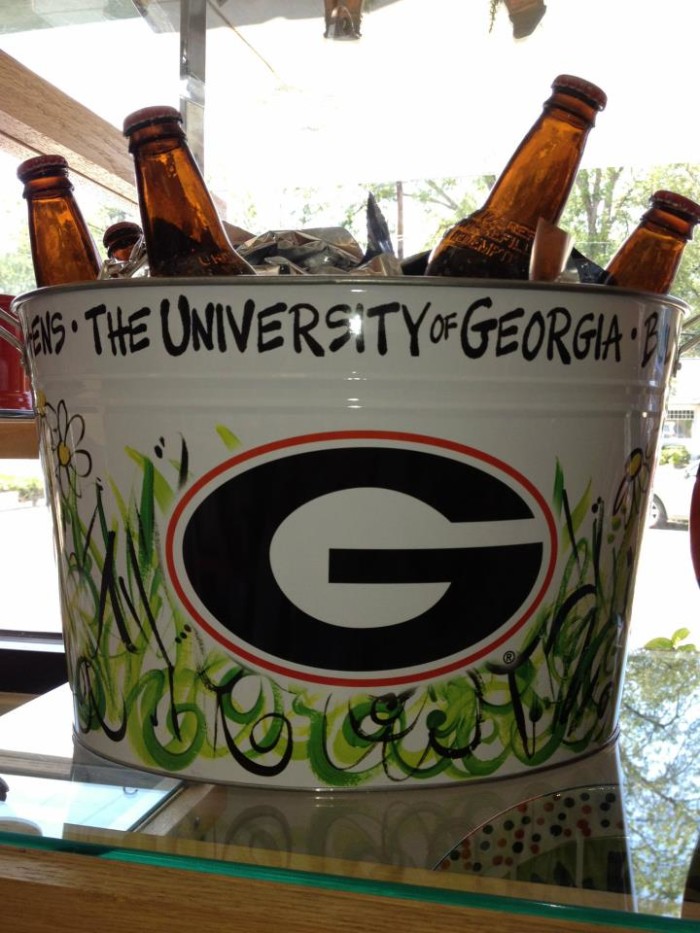 Eat Like a Local
Acheson has lived in Athens for a decade and a half, so it's not crazy to consider him a local now. Since Athens is a college town, there's a large proportion of the population that is fairly transient until they actually get a job after graduation. While some might still raise an eyebrow over Acheson's ardor for ice hockey and specifically his beloved Montreal Canadiens, his restaurant picks for eating like a local are spot on.
Home.made began as a catering company helmed by former 5 & 10 chef Mimi Maumus. Concentrating on scratch-made Southern specialties, Home.made has expanded into a favorite dine-in option for locals in search of a good midday meal. Acheson is still a fan of his former executive sous. "It's a great lunch, and Mimi also puts together some excellent tailgating options." Whether you visit the small eatery for a tasty Georgia pecan chicken salad sandwich with dried cranberries and tarragon or dress up your tailgate with an order of andouille pigs in a blanket and Mississippi mud brownies, Home.made will make you look smarter than the average dawg. Home.made catering, 1072 Baxter St., Athens, GA 30606; 706-206-9216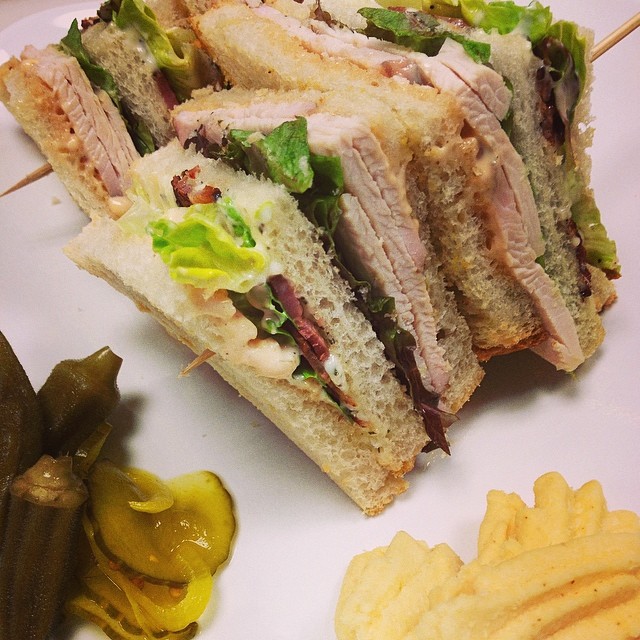 For sweets and pastries, Acheson points visitors to Independent Baking Co., a cozy coffee shop and bakery with just a few seats available to watch the eclectic Athens crowds walking around the Five Points neighborhood. In addition to crafty espresso drinks, Independent Baking Co. concentrates on Viennoiserie, the buttery pastries of Austria. Croissants and danishes are constants on the variable menu, and specialty breads change daily. Independent Baking Co., 1625 S. Lumpkin St., Athens, GA 30606; 706-850-3550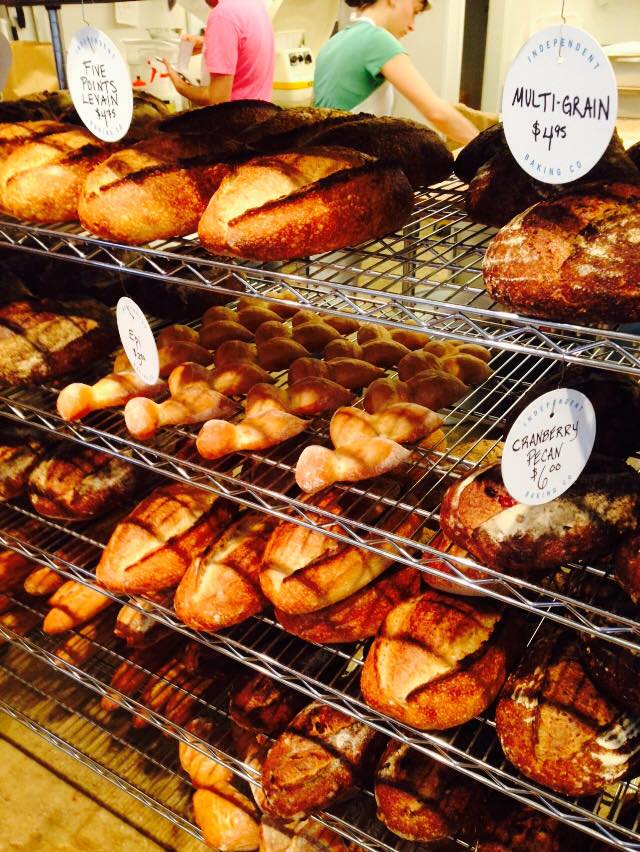 BBQ
Pulaski Heights BBQ is Acheson's choice for smoked meats in Athens, and a lot more than just pork and chicken comes out of their smoker. For a snack, try the smoked pecans, dusted with a spicy rub and tossed with olive oil before a long, slow smoking. Sandwiches go far beyond the expected shoulder sandwich to include a properly fatty Reuben made from smoked beef pastrami and served with kraut and Swiss cheese. If you're bringing a big crew to town for the game, order at least 24 hours in advance to take advantage of Pulaski Heights BBQ's Pig Pickin' special. The smorgasbord of meats and sides plus plenty of banana pudding for dessert feeds eight to 12 people and will leave everyone feeling full as a tick. Pulaski Heights BBQ, 675 Pulaski St., #100, Athens, GA 30601; 706-583-9600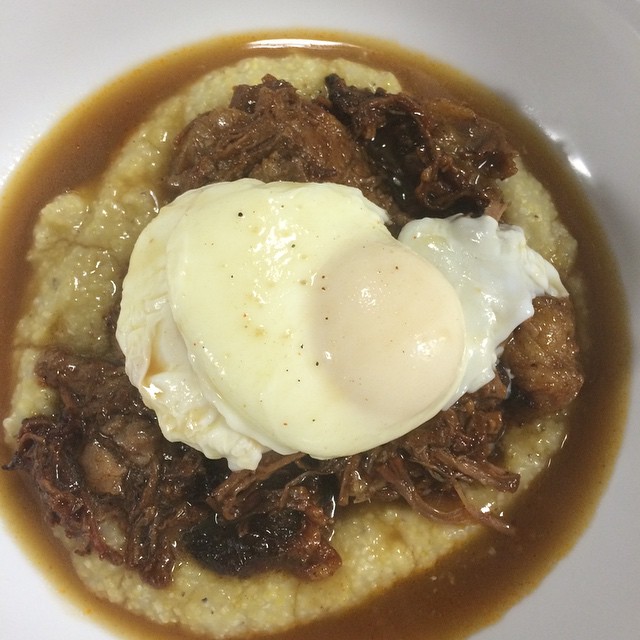 With both the eastern and western SEC division championships hanging in the balance for the Alabama/Georgia game, emotions will undoubtedly be high this weekend. In fact, there's a more than decent chance that these two teams might meet again in the conference championship game. But that matchup will take place in Atlanta, so head down to Athens for the true collegiate hometown experience.
Go Dawgs!