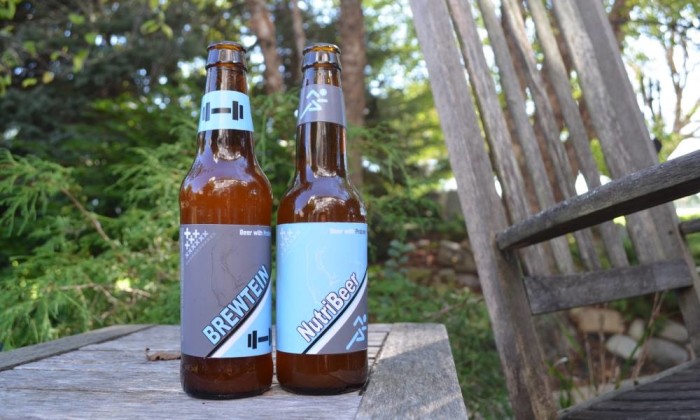 If wanting a beer right after your workout has ever been a dilemma for you, there's now a brew that could change that.
Supplemental Brewing is running a Kickstarter campaign in hopes of quenching the thirst of bros everywhere with its two beers: Brewtein and NutriBeer. According to the Kickstarter, these beers are supplied with four to seven grams of whey brotein, excuse us, protein. Take a look at the project's promotional video below.
Brewtein is an American wheat ale that is supposedly best served "with a lemon wedge," while NutriBeer is "made for the fitness-minded drinker seeking to limit calorie intake." Both beers contain less than 200 calories per bottle.
Appropriate rewards for pledging donations include a gym bag, a blender bottle and something called a Beerbell, which is essentially a dumbbell that doubles as a beer koozie. With a little more than a month left and still around $35,000 to go, funds have yet to be pouring into Supplemental Brewing.
While we'd rather sip on a normal beer, Supplemental Brewing's stuff definitely sounds better than the combination of milk, crows' egg and alcohol that is Fight Milk, created in the TV comedy It's Always Sunny in Philadelphia.