Prophecy Wines' Pinot Noir Offers The Best Of Californian Wine Regions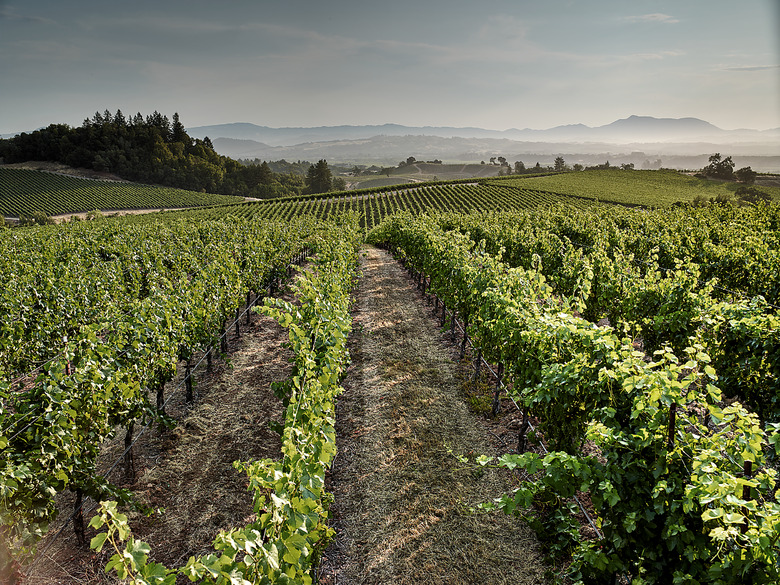 Picturesque vineyards stretch for miles in Sonoma.
The folks at Prophecy Wines have introduced a new line of wines with a broader approach to discovering great wines from around the world. They are bringing a Pinot Noir to the table that's delightfully fruit-forward and slightly unexpected, thanks to sourcing from some of the best appellations in California. With a selection of grapes from Monterey and Sonoma, each lot is chosen to highlight the best of Pinot Noir in that region. The aim is travel in a glass and tasting the best of California's wine regions.
Prophecy Pinot Noir is a bold conversation starter on any table, beginning with the name and the label. By definition, prophecy is the process by which divine inspiration is delivered to others. For Prophecy Wines, that inspiration comes from the beauty of the harvest and the potential to discover greatness in a glass. And there are no plans to stop at Pinot Noir. Prophecy plans to continually offer wines from around the world, sourced with an eye on discovery, finding the best varietals from premier growing regions around the globe.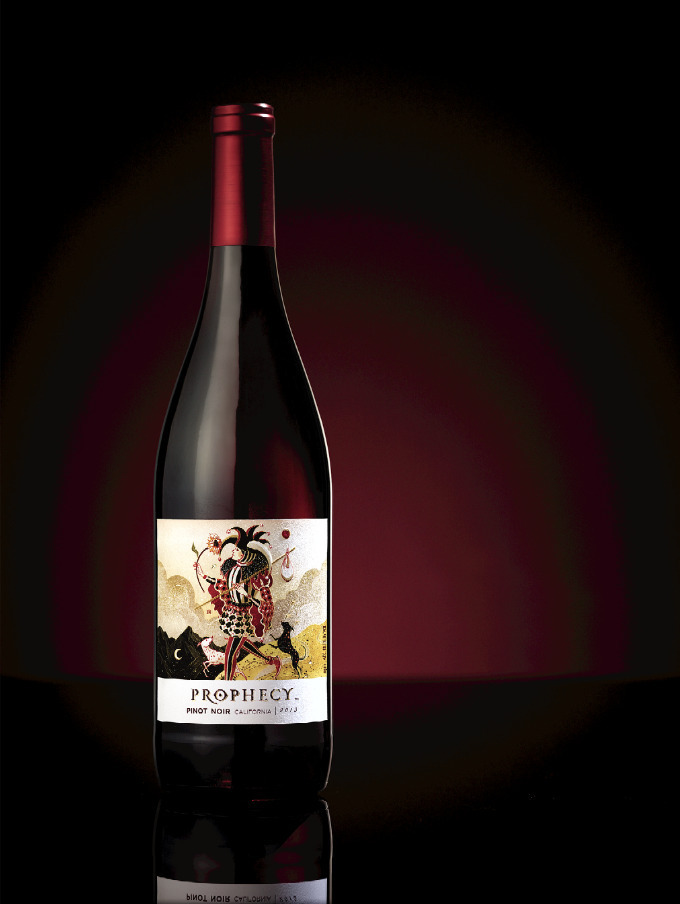 Prophecy Pinot Noir is a bold conversation starter on any table.
The wine is graceful, offering flavors of ripe cherry and raspberry with a balanced acidity — thanks to Monterey's contributions — but also hints of pomegranate and complex spices, which are owed to Sonoma County. The finish on this medium-bodied wine is smooth, velvety and encourages a subsequent sip.
If you're enjoying this wine with food and friends, we suggest a rich and savory grilled pork, but the fruit-forward flavors will stand up to a variety of main-course dishes. It's also a fantastic option to throw in a picnic basket in your car for the end of a road trip up the coast from Monterey to Sonoma. If any wine inspires you to trade work for the joy of travel, this just might be the one.