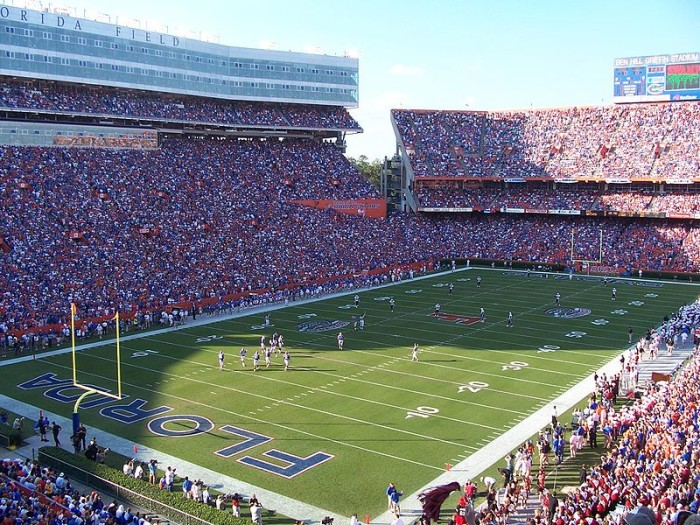 If there's anything that Southerners care about more than their regional cuisine, it's gotta be SEC football! To celebrate the 2015-16 college football season, Food Republic is launching a new series, SEC FoodBall. Each week, we'll profile a Southeastern Conference town, and more importantly tell you where you should eat and drink if you're fortunate enough to attend a game there. We'll also solicit advice from some locals to make sure you have the benefit of home team advantage.
Week 4: University of Tennessee at University of Florida, Gainesville, Florida; Sept. 26
Before we begin this week's preview, just a quick trend to note: All three of our profiled home teams so far this season have won their games. (I know, I know, past performance does not predict future results. But put me down for $20 on the Gators on the money line this weekend.) The Volunteers haven't won in "the Swamp" in a dozen years, and Florida's rabid fans may have a lot to do with that fact. In addition to the team's 10-game winning streak over UT, the Gator Chompers rarely lose the party either.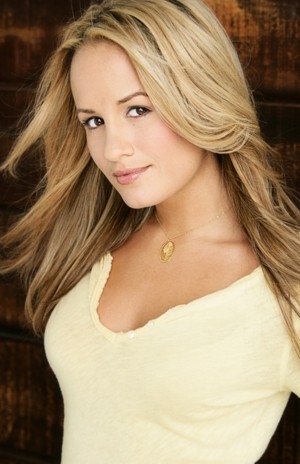 So for this week's local expert, we reached beyond the culinary alumni base for a former varsity athlete at Florida. And with respect to our previous restaurant pickers, our talent pool just got a lot better-looking. Jenn Brown is a two-time Emmy Award–winning sports broadcaster, and you might have seen her on the sidelines covering the biggest college football and baseball games for ESPN. She was also the first female correspondent on Inside the NFL. But she's probably best known as the sideline reporter for NBC's American Ninja Warrior, where she actually spent time on the course, unlike the two main announcers, who offer commentary from some tower looming above the nearly impossible course (you just know that Matt Iseman and Akbar Gbajabiamila probably couldn't conquer the ball pit at McDonald's). Brown played four years on the Florida Gators softball team, making the team as a freshman walk-on and winding up its captain during her senior season. She eventually finished third all-time in career stolen bases.
So when Brown returns to campus for a ballgame, where does she like to get her chomp on? Here's what she told us:
Splurge
Even though Gainesville is one of the rare major cities in Florida that is landlocked, the Atlantic and the Gulf are both only about 90 minutes away. So when the network is paying and she's craving fish, Brown heads for Dragonfly Sushi. "I remember when this place opened up my senior year, and at the time I really hadn't tried much sushi, but after a few trips here, I was hooked!" she says. "My favorites: Miso black cod, bigeye tuna tataki and the bomb roll." That last dish overflows with tuna, tempura shrimp, crab delight, avocado, tempura flakes, spicy sauce and eel sauce, so it's a two-handed treat. Dragonfly Sushi, 201 S.E. 2nd Ave., #104, Gainesville, FL 32601; 352-371-3359
For a more old-school treat, Brown frequents Manuel's Vintage Room for the best Italian in town. "My mother is 100 percent Italian, so I love it when I find good, authentic Italian food, and Manuel's doesn't disappoint," she says. "My favorites: mushroom crostini, pear purses and lobster ravioli in truffle cream sauce." Manuel's Vintage Room, 6 S. Main St., Gainesville, FL 32601; 352-375-7372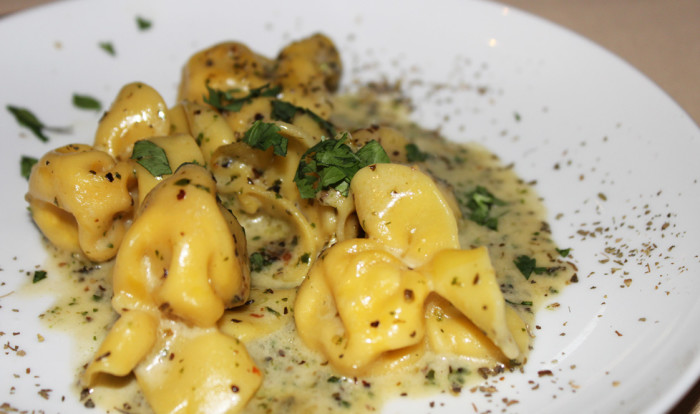 Cheap Eats
Gainesville isn't especially well known for high-end cuisine, but when it comes to dependable, affordable food, there are plenty of options for the frugal diner. Miller's Gainesville Ale House is definitely a local favorite that Brown describes as "always a good scene, especially on game weekends. But it gets packed quick, so get there early," she advises. "My favorite: steamed oysters, zinger flatbread and Southwest bistro steak salad." Zingers are the indigenous nickname for buffalo-spiced chicken tenders, and the kitchen at Miller's will pile them on just about anything. Miller's Gainesville Ale House, 3950 S.W. Archer Road, Gainesville, FL 32608; 352-371-0818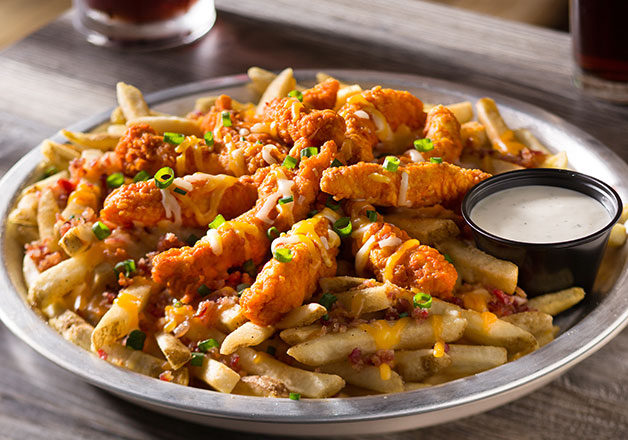 For fast-casual Mexican, Brown and the rest of Gator Nation turn to Burrito Brothers Taco Co. "Interestingly enough, this is also a favorite local spot. It's been in Gainesville since 1976, and everything is good!" Burrito Brothers used to ship its specialties around the country to hungry Gator fans yearning for a taste of their college days, but the operators have since exited the logistics business. You can still order your old favorites hard frozen, but it's up to you to figure out how to get them home. Carry-on is probably not the best idea for a long flight. Burrito Brothers Taco Co., 1402 W. University Ave., Gainesville, FL  32603; 352-378-5948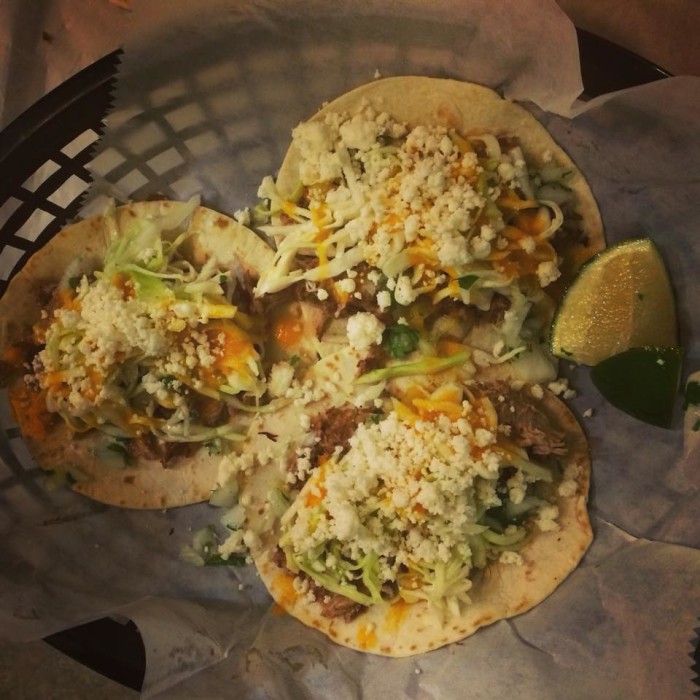 Remembering that Gainesville is not a bastion of innovative independent restaurant concepts, Brown is not afraid to turn to an old reliable chain for a breakfast recommendation. "Peach Valley Café is the perfect Sunday spot to feed a football hangover," she says. "In my opinion, they have some of the best grits I've ever had. My favorites: apple fritters, grits and stuffed French toast." Peach Valley Café, 3275 S.W. 34th St., Gainesville, FL 32608; 352-376-1834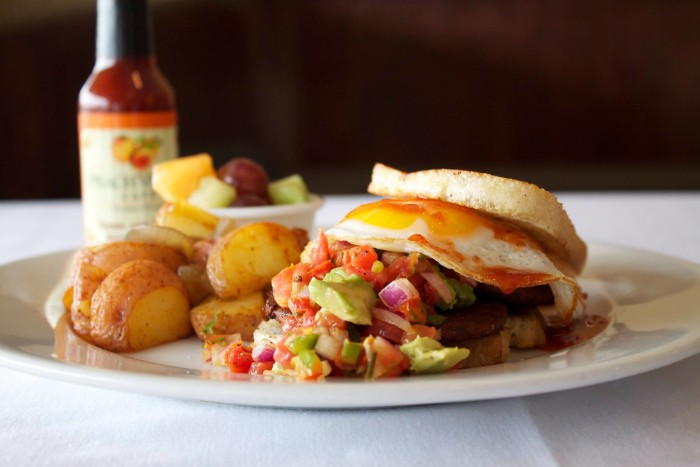 Eat Like a Local
For pregaming like a local, or to rub shoulders with current students and rowdy alumni looking to rekindle their misspent youth, no place beats the Swamp. "It's right across the street from the stadium and my favorite place to watch the game if I'm not actually at the game," Brown says. "They have a great outdoor deck, which is fun for people-watching, and good live music at night. They have posters of the UF's sports teams all over the walls, and if you search hard enough, I believe there may even be an old 2003 softball poster in there featuring yours truly. My favorites: gator bites (yep, real gator), fish tacos and Hawaiian pork quesadillas." The Swamp, 1642 W. University Ave. E., Gainesville, FL 32603; 352-377-9267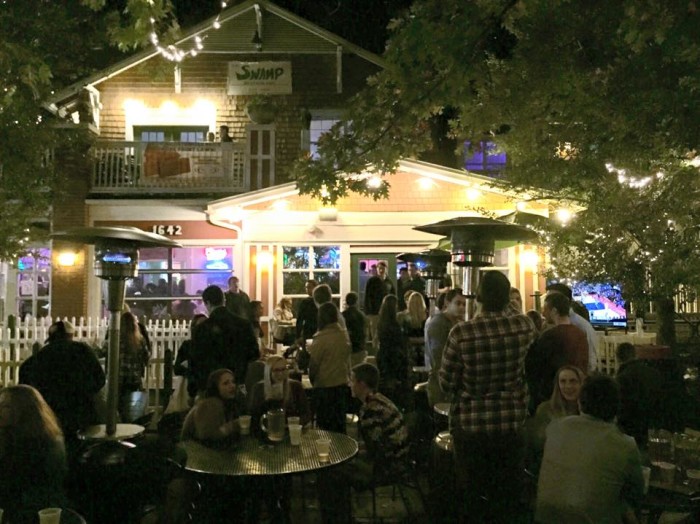 Brown is also a fan of a small Italian chainlet named Leonardo's, particularly the original location named after its street address, Leonardo's 706. "This place was around when my mom and dad went to college at UF!" she says. "It's family-owned, has live music and a great wine list. Make sure you get the 706 rolls! My favorites: blackened grouper, crab bisque and BBQ chicken pizza." Leonardo's 706, 706 W. University Ave., Gainesville, FL 32601; 352-378-2001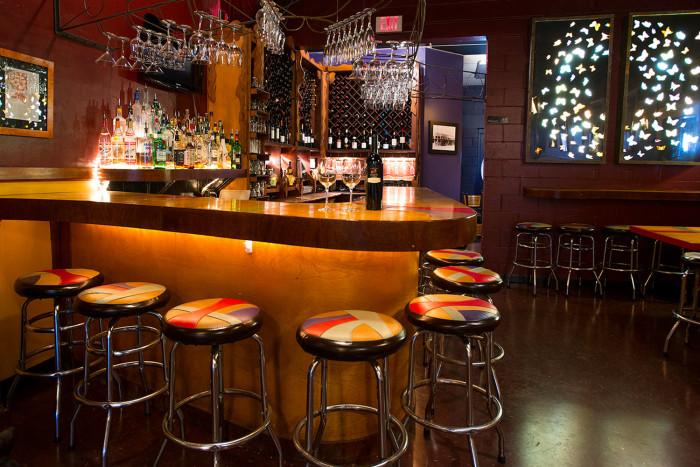 BBQ
North Central Florida is not particularly known for its barbecue, but it turns out that a chain joint has Brown's heart. Sonny's BBQ has more than 150 outposts, and the first link in the chain was started in Gainesville. Locals still swear by the restaurant's smoked beef, pork, chicken and turkey, and the place also grills up a darned fine burger. "I'm probably going to get a lot of heat for this one because it's a chain, but I love me some Sonny's BBQ," Brown says. "You can't get it out in Los Angeles, and any time I'm back home I crave it! My favorites: the salad bar, garlic bread and all-you-can-eat sliced pork with their sweet sauce." Sonny's BBQ, 2700 N.E. Waldo Rd., Gainesville, FL 32609; 352-378-7881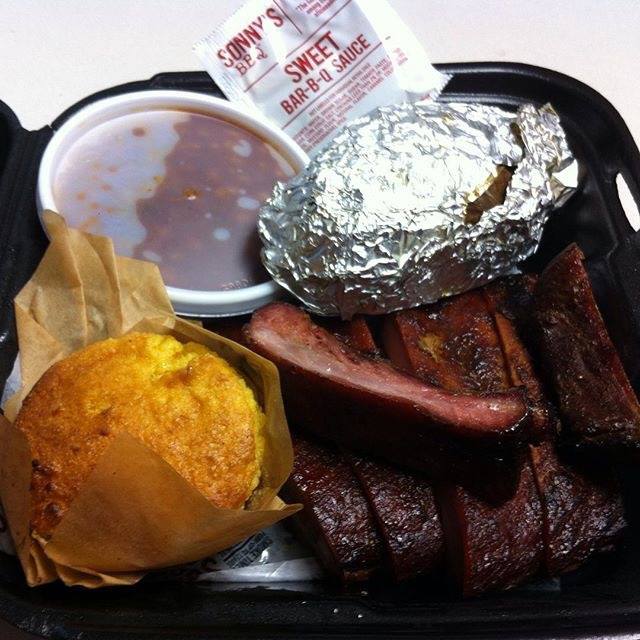 So enjoy yourself on your visit to Gainesville, but steer clear of the swamps. (And the Swamp, if you're a fan of the visiting team.)