Behind The Scenes At The Fiskebar Takeover Of Frankies 457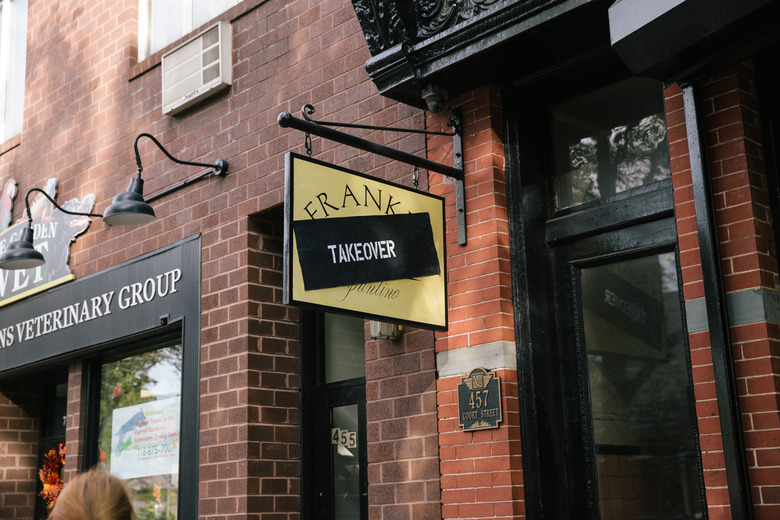 The Copenhagen restaurant Fiskebar set up shop in Brooklyn on Monday night.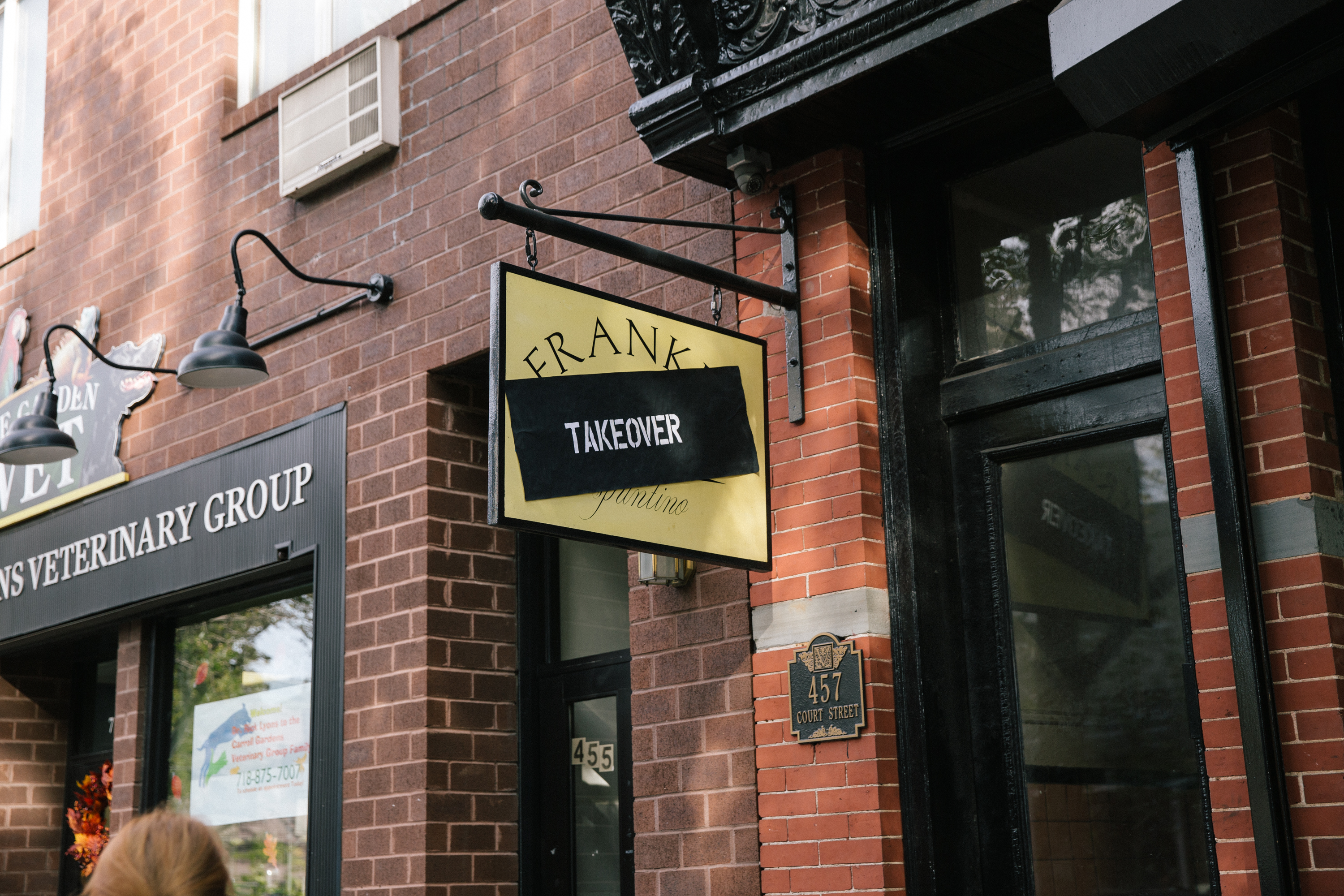 Cod fish skins with chicken, corn and shrimp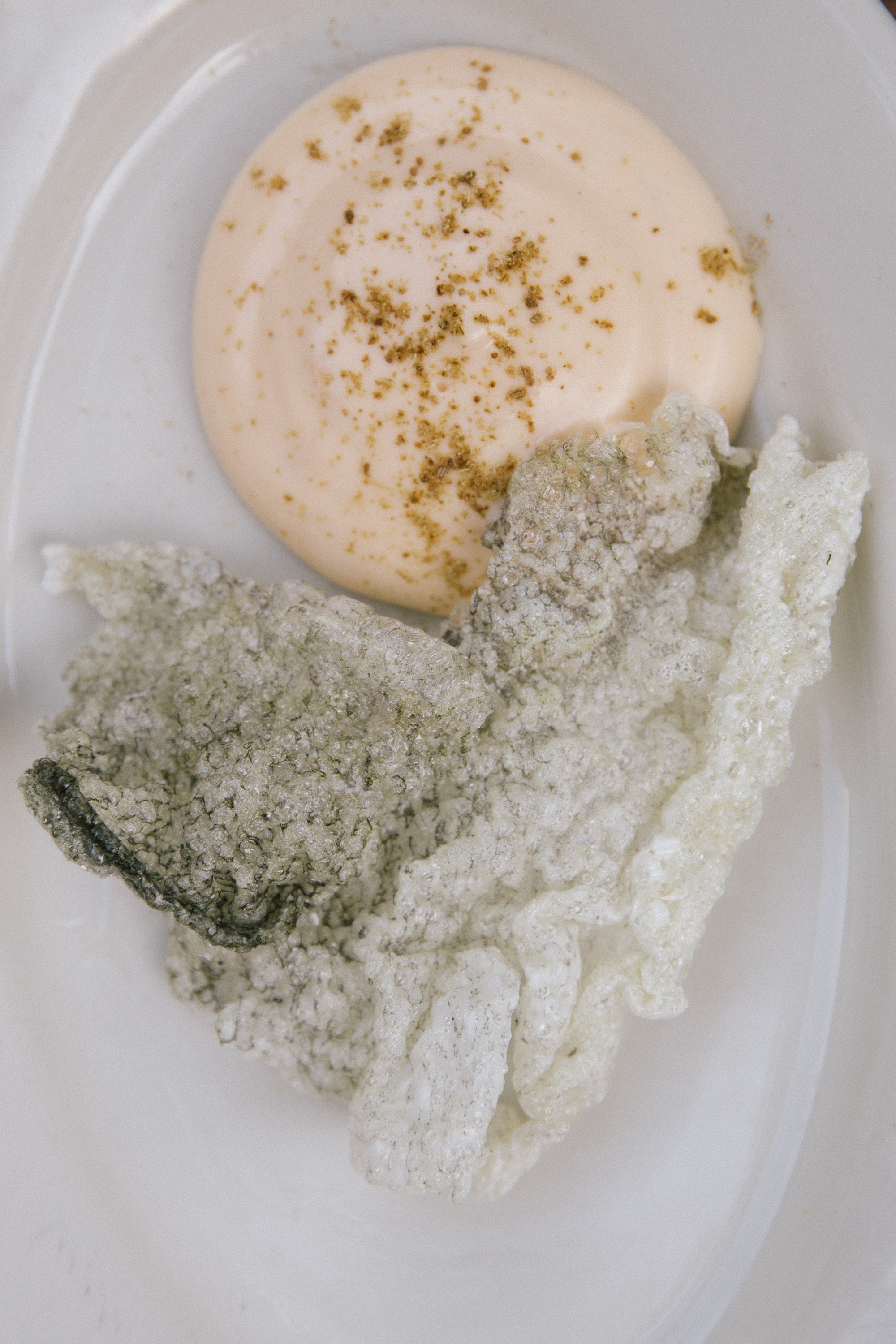 Celeriac with burnt butter and chocolate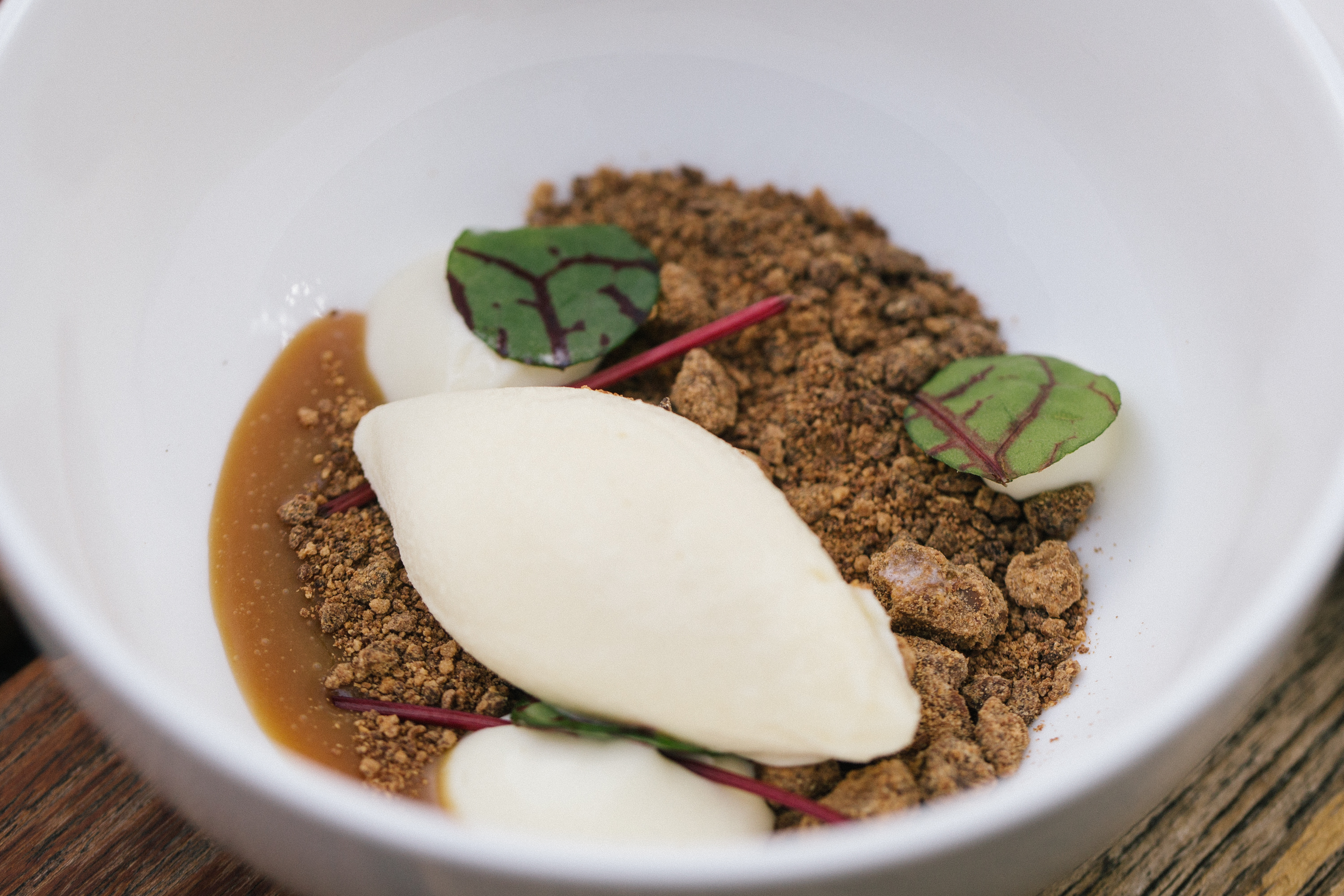 Scallops with cucumber, chanterelles, parsley and milk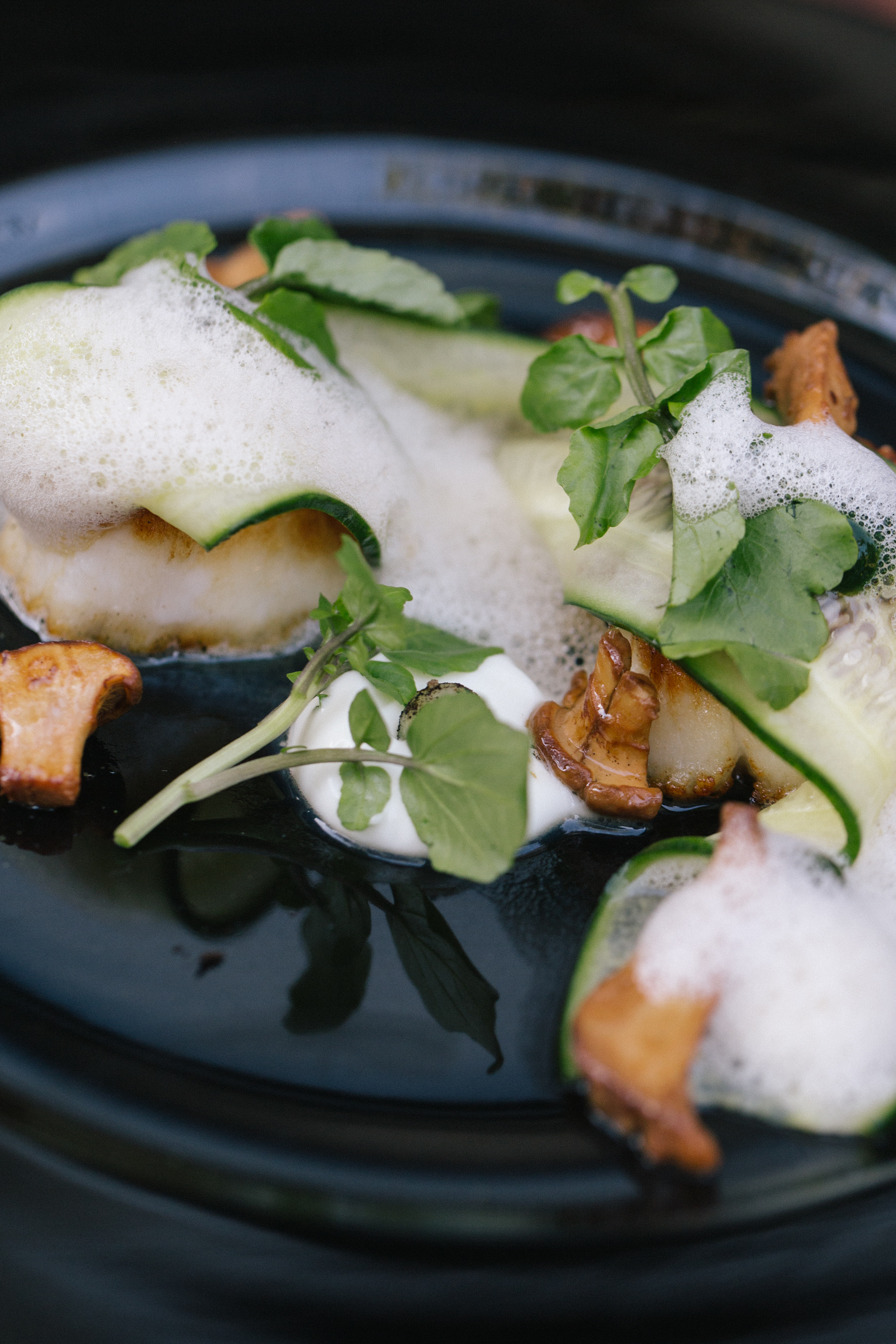 Mackerel with fennel, lard, green tomatoes and anchovy.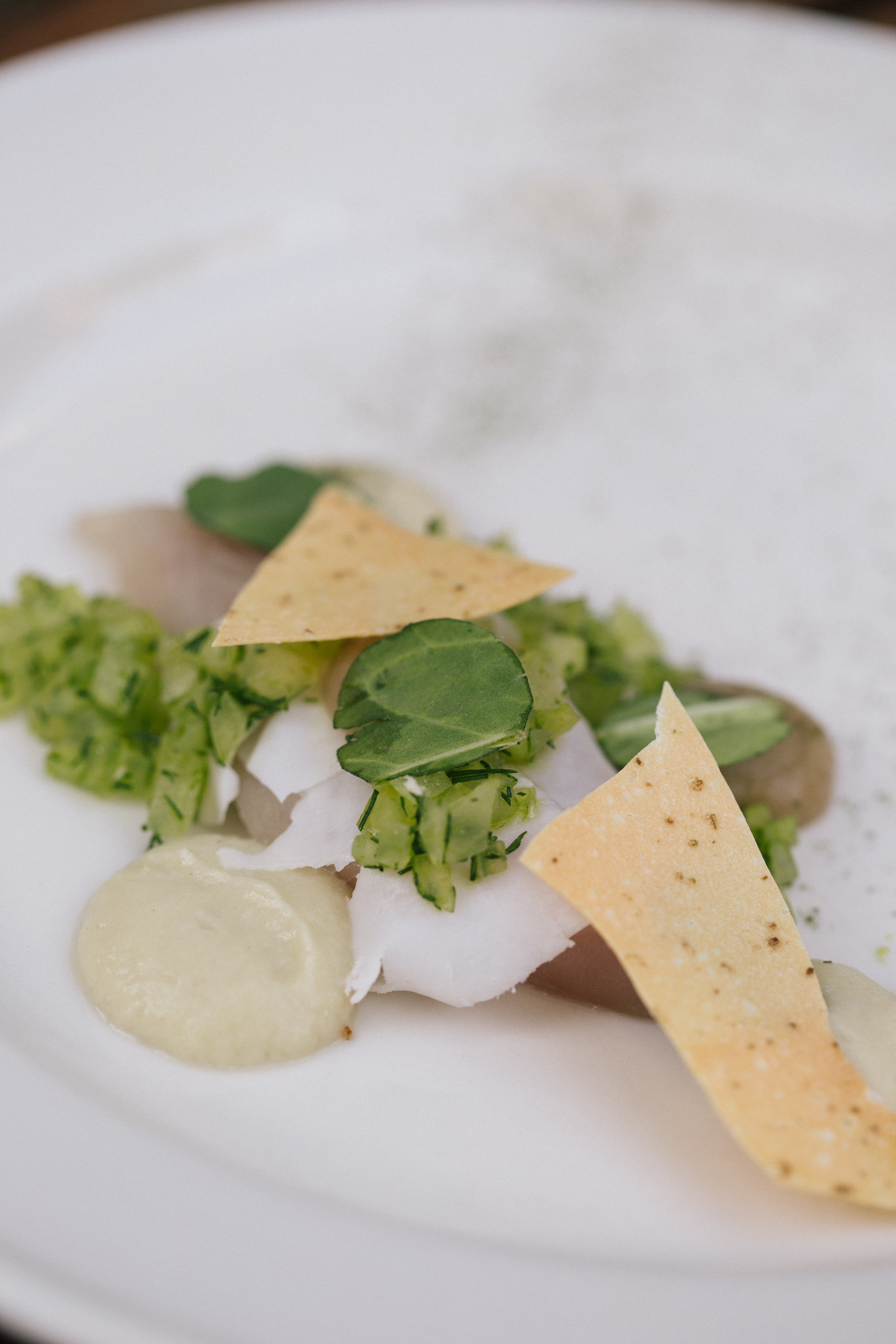 The Fiskebar team at Frankies, from left: Aaron Kaczmark, Søren Soernsen, Jamie Lee, and Sophi Meyers.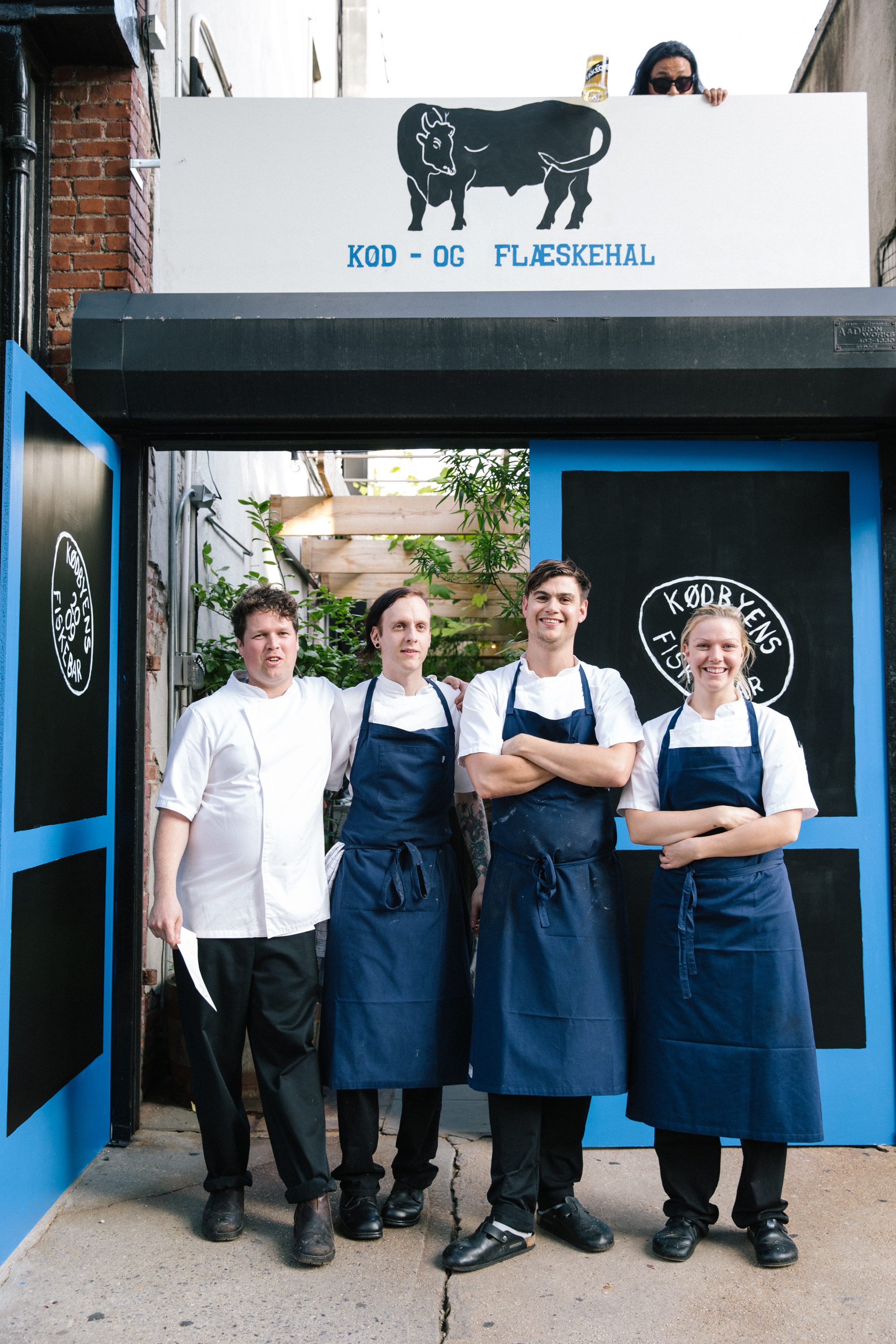 The Frankies and Fiskebar teams come together.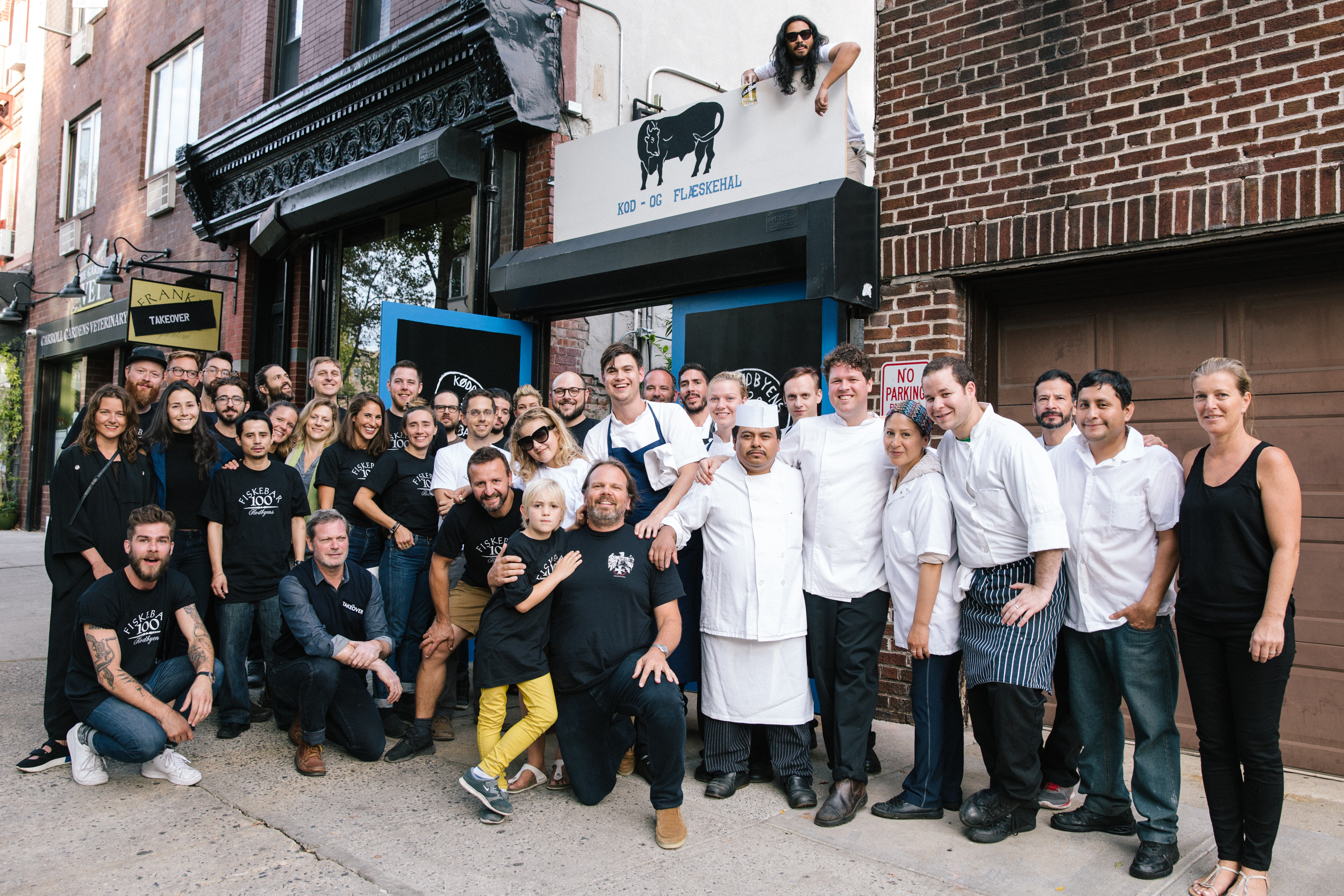 Jonathan Soriano from event producer ODC-Mad.dk hanging out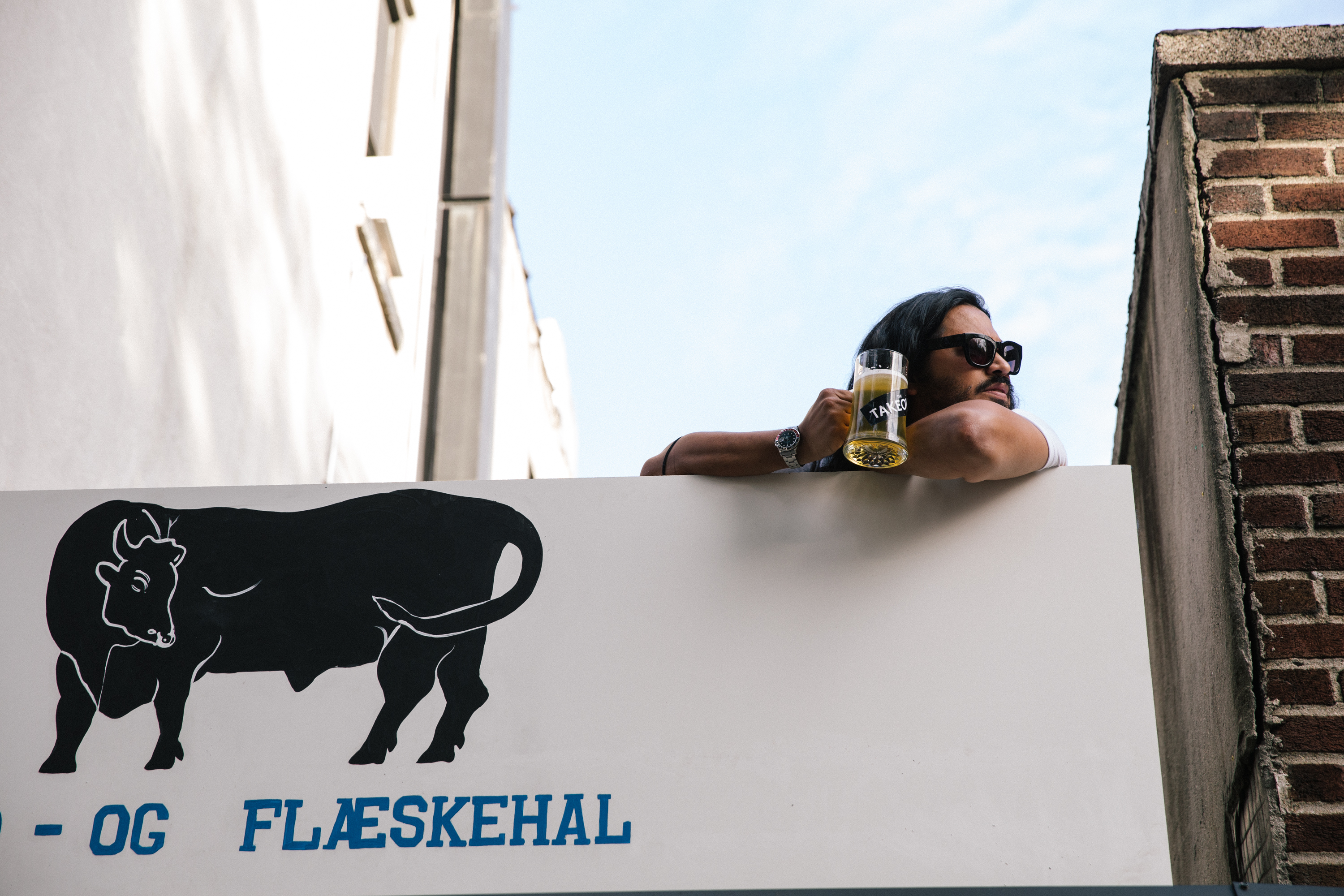 From left: Frank Castronovo, Jonathan Soriano, Joachim Friis and Frank Falcinelli.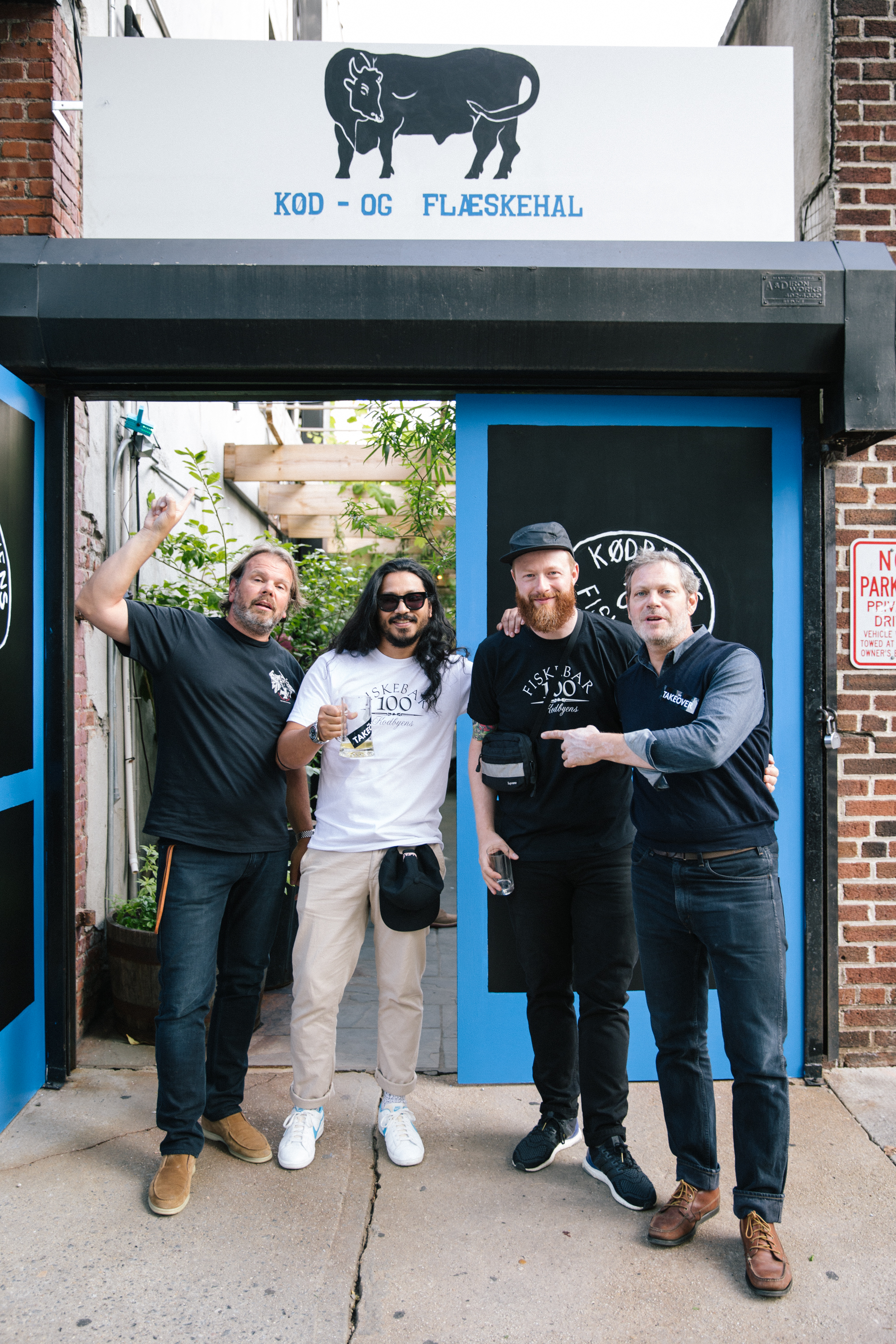 Scenes from the Takeover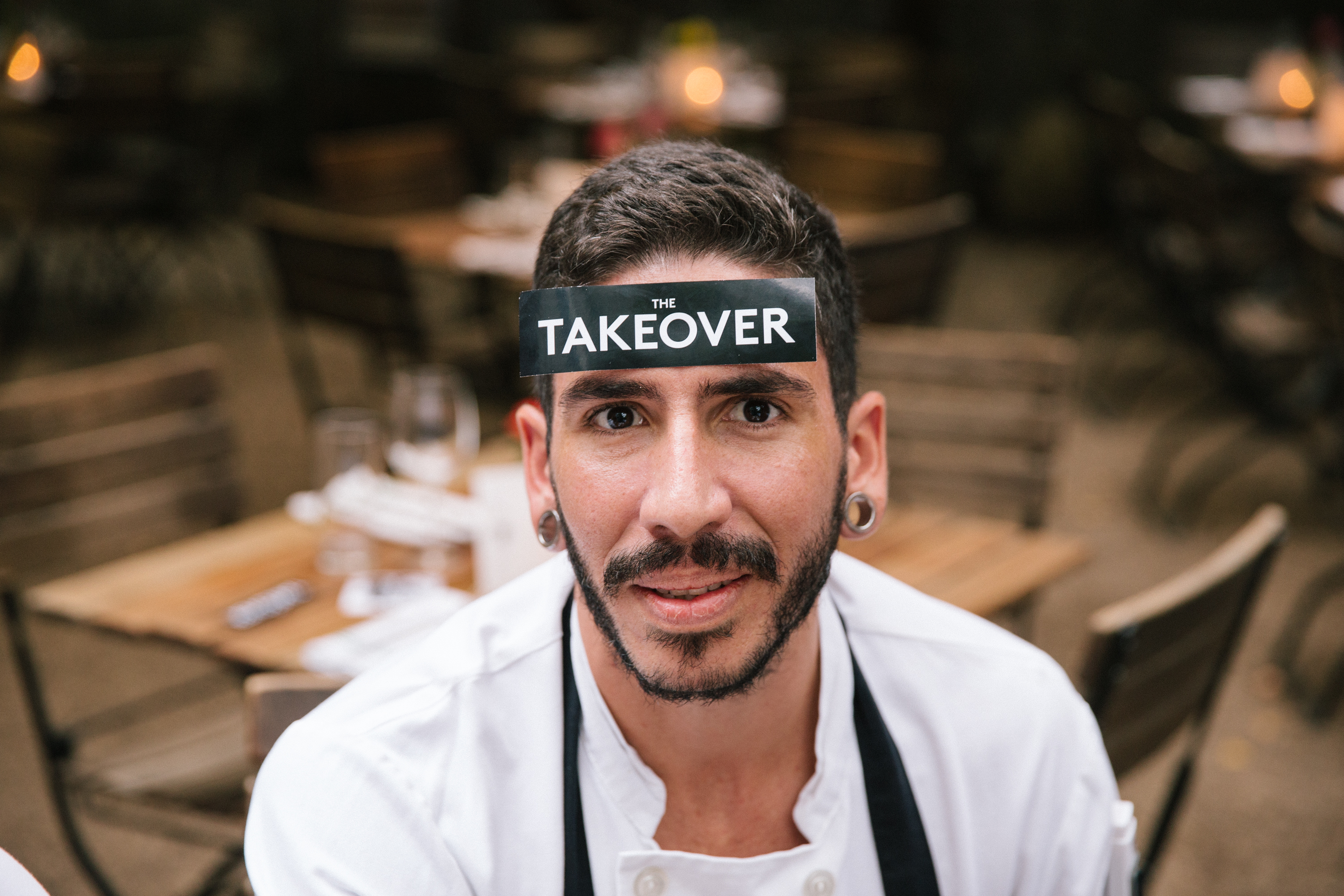 Jamie Lee getting comfortable in the Frankies kitchen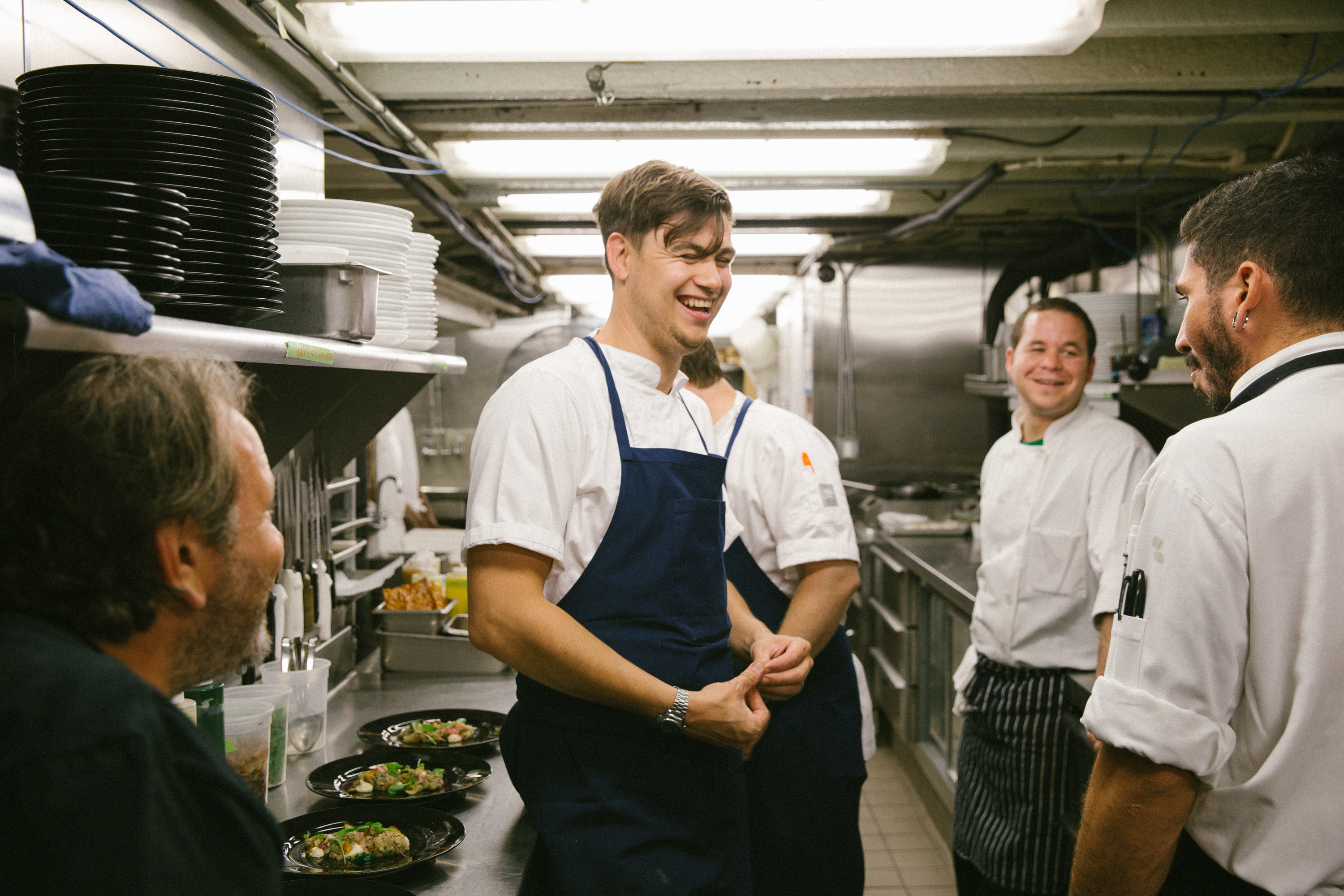 Jamie Lee, head chef of Fiskebar, plating during service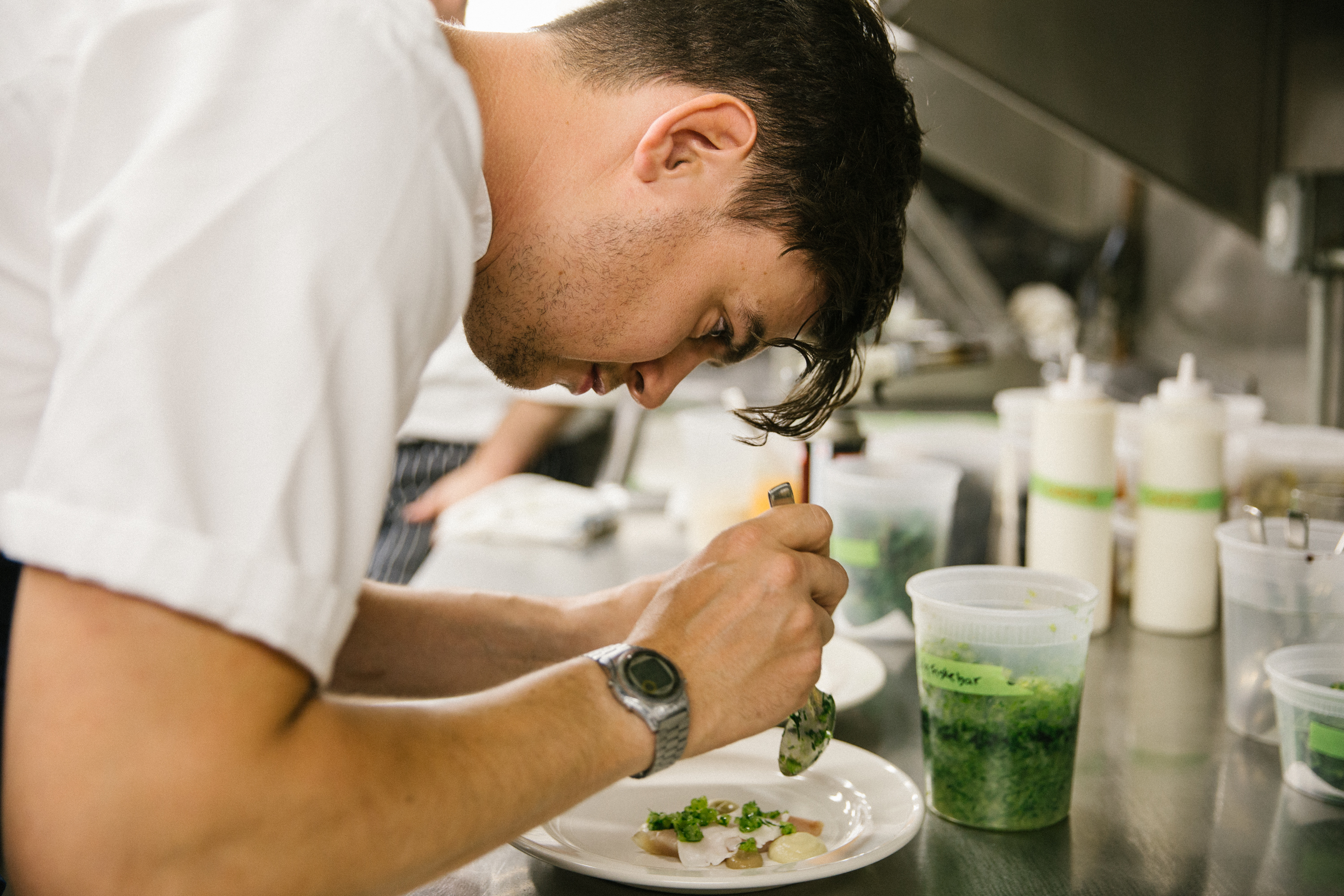 The Fiskebar team at work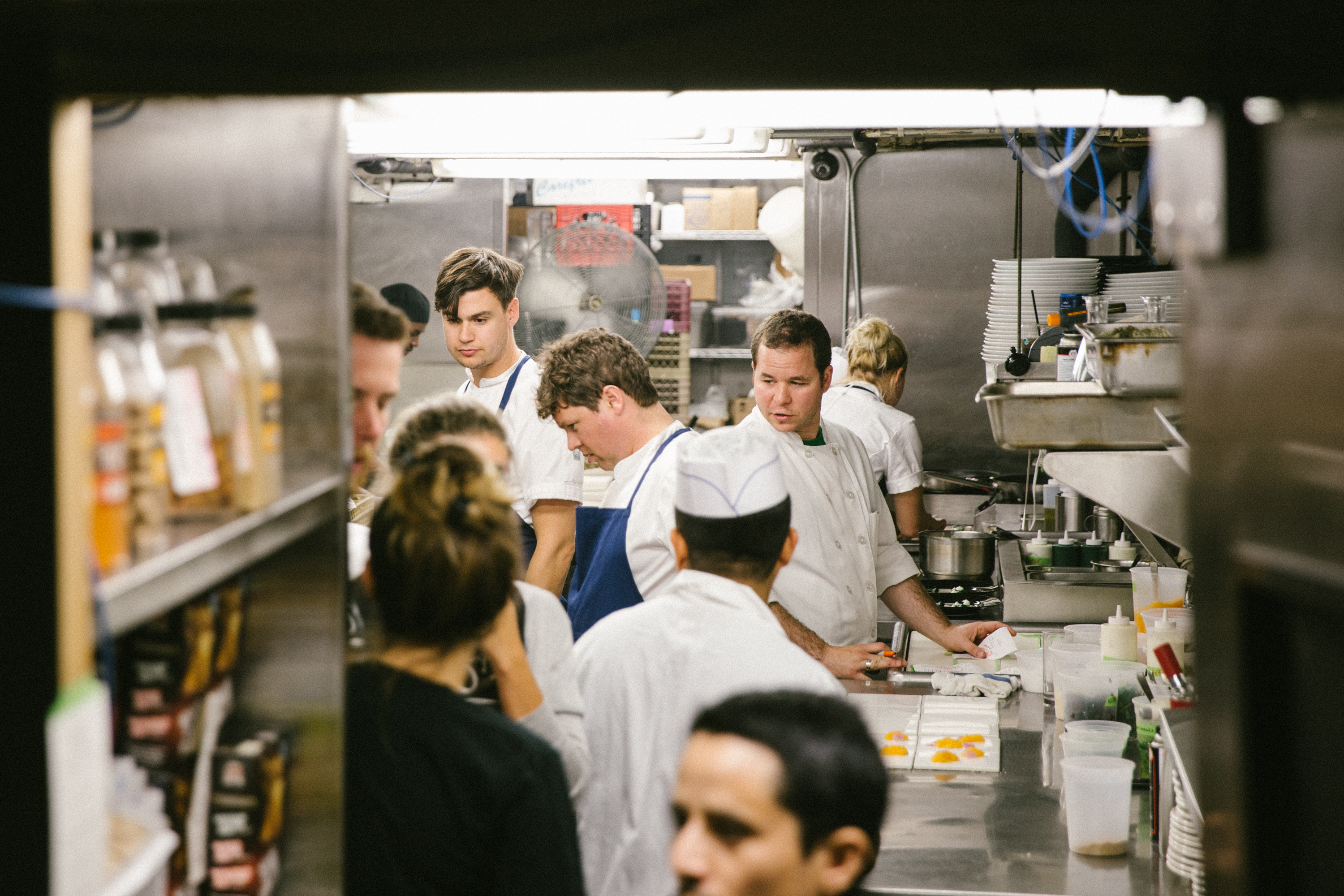 The dinner took place in Frankies' garden...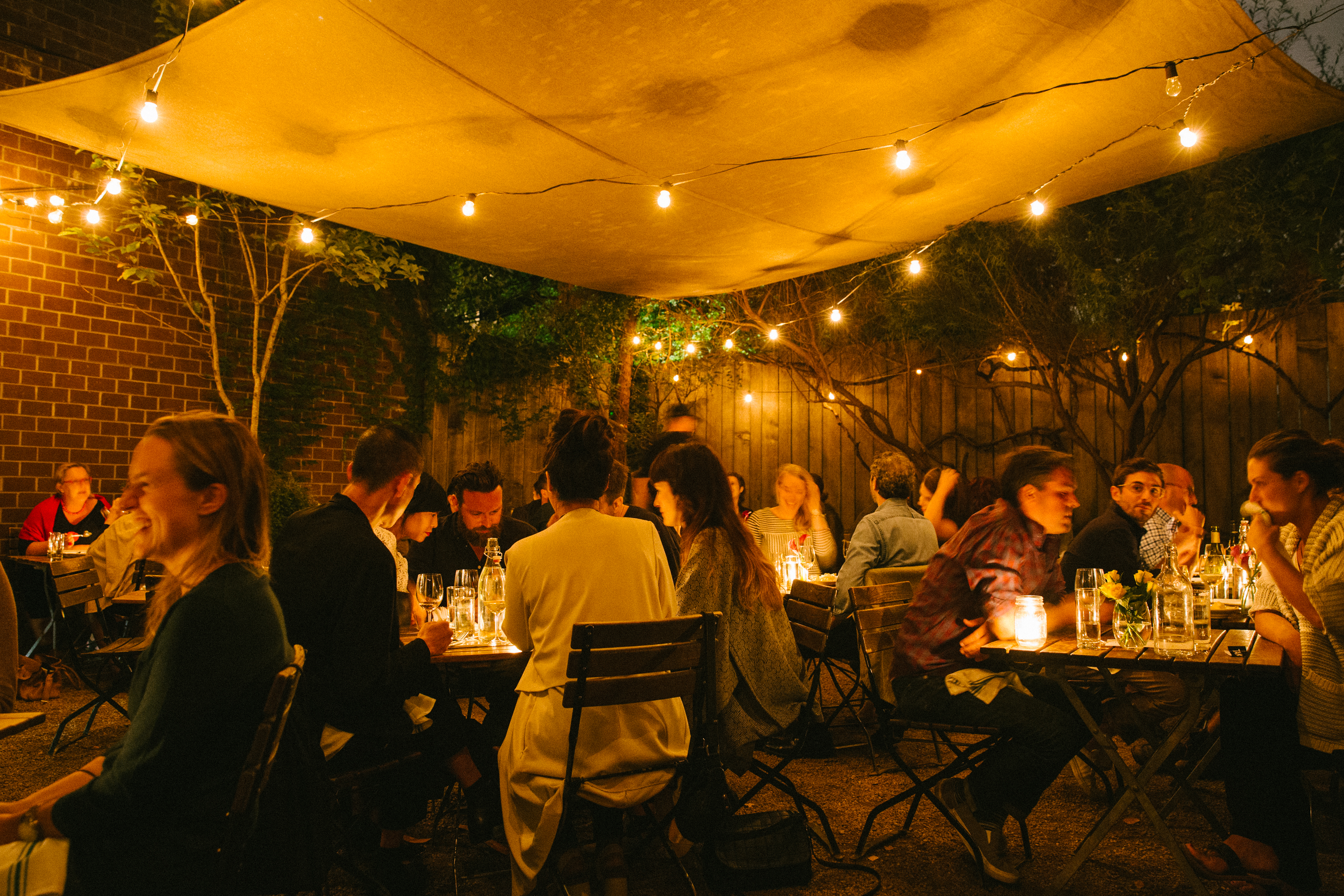 ...and in the private dining space that has also done time as a Mission Chinese pop-up.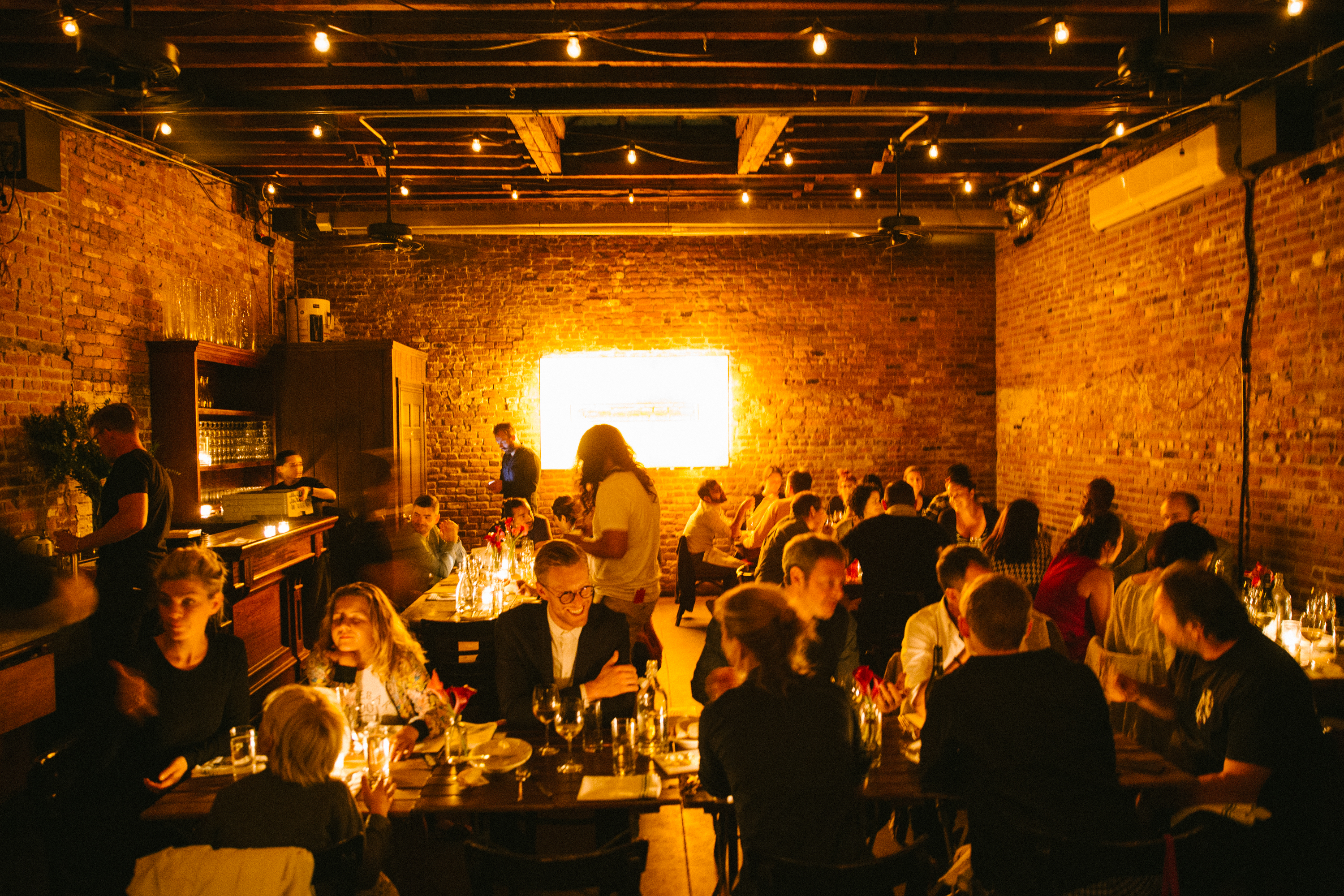 The menu from the Fiskebar takeover, heavy on the fish naturally.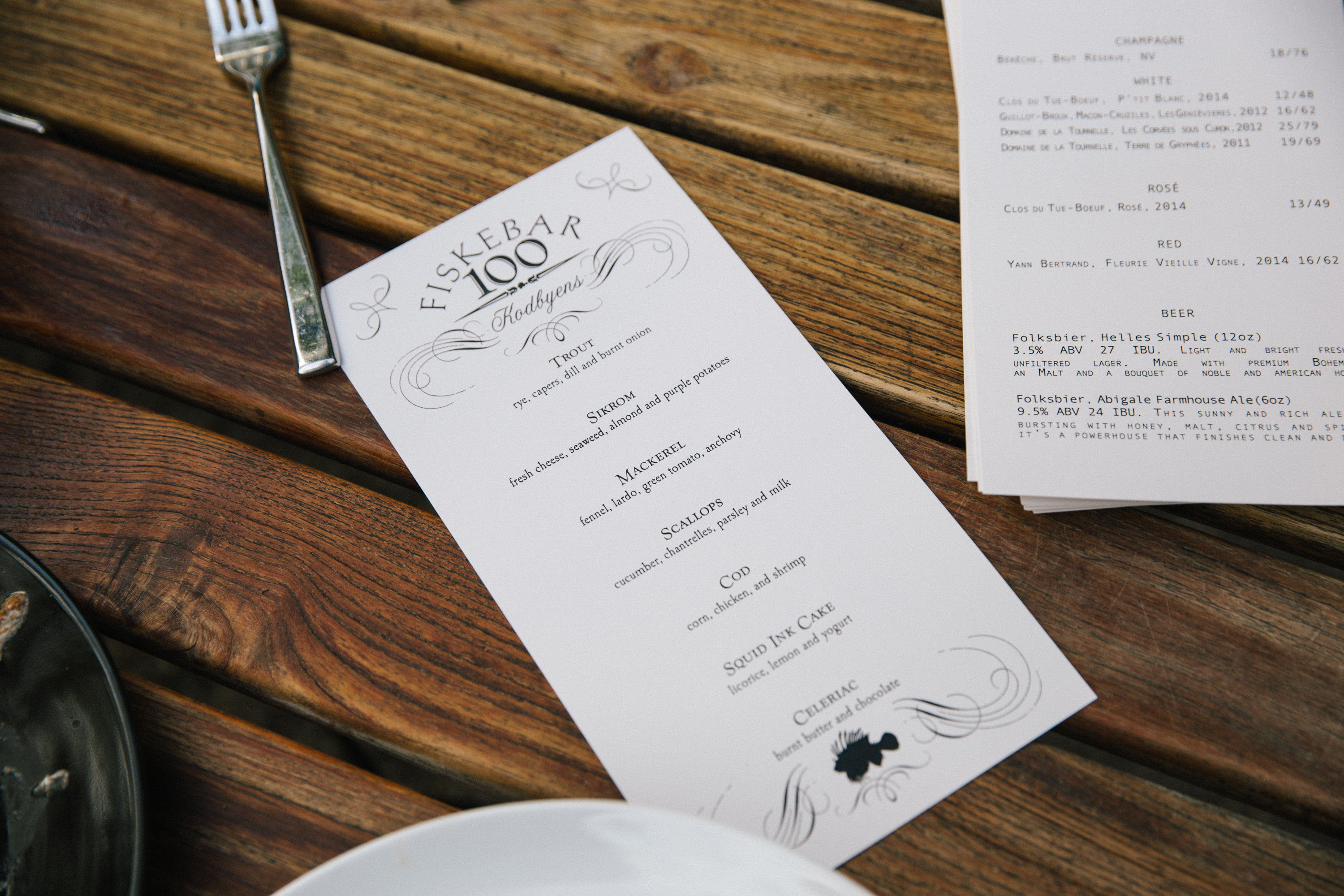 Torches were used.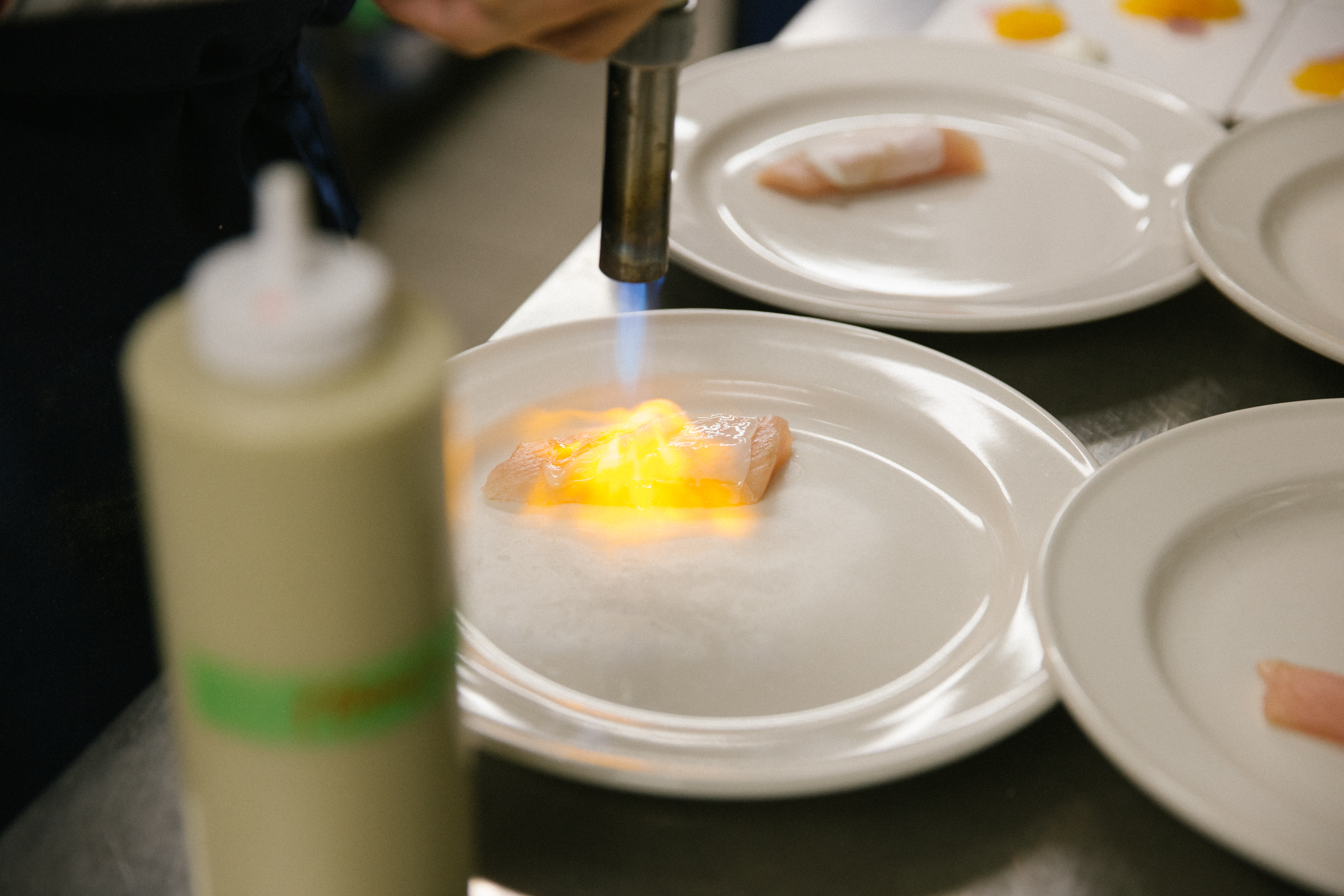 [gallery size="inline" title="Fiskebar x Frankies " ids="124267,124276,124291,124273,124277,124279,124268,124275,124270,124352,124271,124272,124278,124281,124282,124284,124274"]
On Monday night in Brooklyn, a famed Copenhagen restaurant, Kødbeyens Fiskebar, subbed in for Carroll Gardens neighborhood standby Frankies 457 Spuntino, and we were there to capture all the action. The Takeover, as the teams called it, completed a transatlantic trade-off after Frank Castronovo and Frank Falcinelli took over the Fiskebar kitchen in June. In Brooklyn, the seafood-centric Danes worked up a tantalizing seven-course dinner for a sold-out crowd of astute diners, including many Danish ex-pats. We're not sure who asked the question "What would happen if a Danish fish restaurant took over a Brooklyn Italian restaurant for a night?" But now we have the delicious-looking answers. All photos by Paul Quitoriano.