A perfectly poured pint of draught beer. It's something most of us take for granted, but in reality, it requires more work than you might think. Because what you do see (like using a squeaky-clean glass and slowly pouring at an angle) are merely the finishing touches.
Here's what you typically don't see: the stainless steel kegs the beer is stored in. The walk-ins that bars and restaurants use to keep them frosty and cold. The gas canisters that help push the beer from the keg and into your glass. The tubes that connect all these components, so everything functions seamlessly.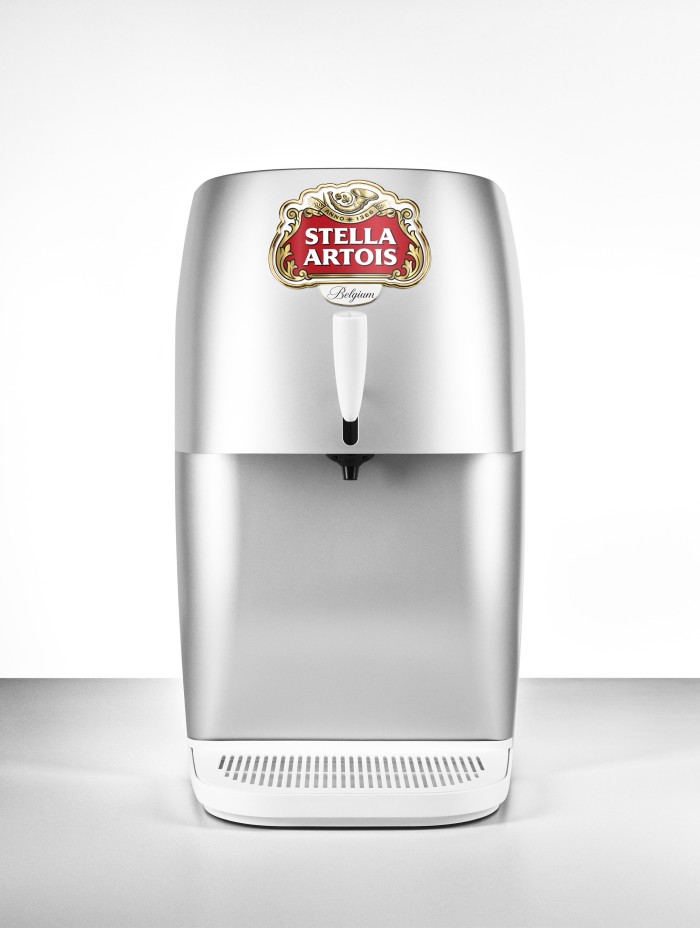 Evidently, draught beer done right takes time, money, energy and space. But a new collaboration between Stella Artois and acclaimed industrial designer Marc Thorpe is about to change all that.
Stella Artois NOVA makes pouring a perfect draught possible, without all the fuss and muss of traditional kegs, coolers, tanks and tubes. When asked what sparked the idea, Thorpe says, "AB InBev had been developing new technology around the draught and the keg, and they wanted to introduce it using Stella."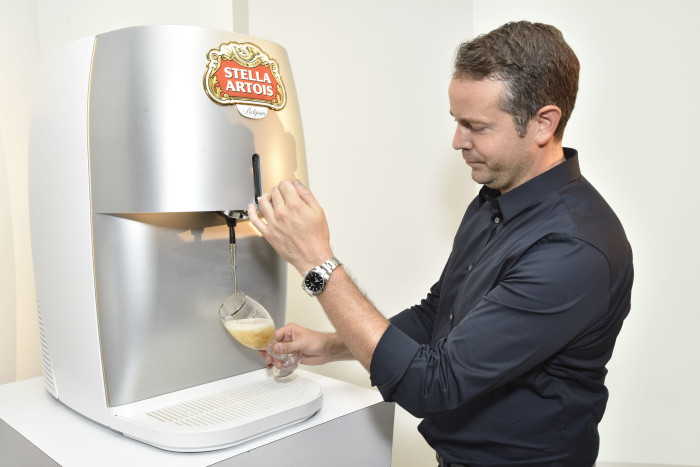 The unit is portable, fits on even the most narrow countertops and self-refrigerates, so you can have a perfectly poured beer anywhere and anytime. Because Thorpe believes there's a "growing demand for on-site draught beer in New York and all over the world (like smaller bars and events)," the arrival of the Stella Artois NOVA is especially timely, he says.
No one can argue with its functionality and practicality, but it looks sharp, too. Smooth and subtly curvy, the gunmetal grey is accented with subtle gold details, so "the object has presence, but is also reserved. Imagine an elegant man walking into a bar wearing the right suit. He has a sense of place without being obvious."