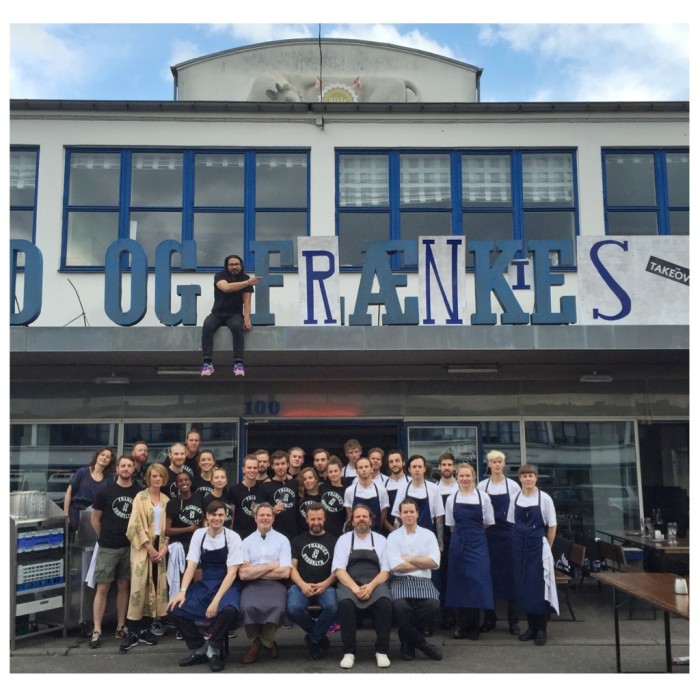 Frank Castronovo and Frank Falcinelli of Brooklyn's Frankies Spuntino really know how to party. So much so that they stayed up until 5 a.m. on a Monday when they brought seven of their signature dishes from Brooklyn to Copenhagen and took over the restaurant Kødbyens Fiskebar earlier this summer.
This time the Franks are playing host to their generous Danish friends chef Jamie Lee, Anders Selmer and their crew from Kødbyens Fiskebar on Monday, September 21. The seven-course seafood dinner is at Frankies 457 in Carroll Gardens with an afterparty around the corner at Prime Meats. Brought together by Our Danish Charcuterie, the idea for the second takeover was conceived over lunch when Selmer was visiting Castronovo. There are no promises that the party will go on until the wee hours, but there's no promise it won't, either.
Join the seven-course party for $95. Tickets for various time slots are available here.