See Food In A Whole New Light At Modernist Cuisine's Photo Exhibit In New Orleans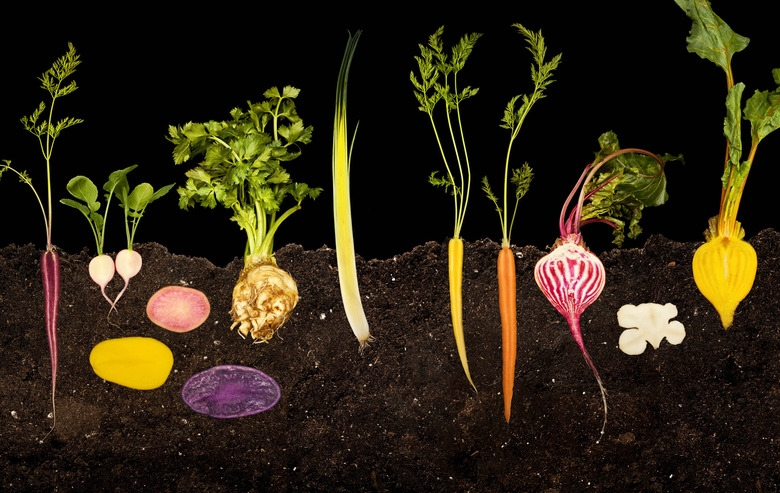 "The Photography of Modernist Cuisine: The Exhibition" opens September 12 at New Orleans's Southern Food and Beverage Museum. (Photo courtesy of Modernist Cuisine.
We may receive a commission on purchases made from links.
With their critically acclaimed, six-volume tome titled Modernist Cuisine: The Art and Science of Cooking, Nathan Myhrvold and coauthors Chris Young and Maxime Bilet sparked a much-needed dialogue about the relationship between food and science. Their visually arresting images (like the deconstructed "Ultimate Burger" and cutaway of canned vegetables boiling in water) coupled with laser-focused descriptions captivated many of us, in addition to giving us an unprecedented look at what we eat.
Modernist Cuisine's labor-intensive burger takes 30 hours to make. (Photo courtesy of Modernist Cuisine.)
But if poring over 2,400 pages isn't in the cards, we understand. And thankfully, the team behind Modernist Cuisine collaborated on a more digestible format with their photo project, The Photography of Modernist Cuisine: The Exhibition. It's already been shown in Seattle, San Jose and Boston, and it opens this Saturday, September 12, at the Southern Food and Beverage Museum in New Orleans. The collection of more than 50 large-scale photographs — many span six feet — are "a culmination of my lifelong interest in photography, in much the same way that Modernist Cuisine was a milestone in my interest in food," says Myhrvold.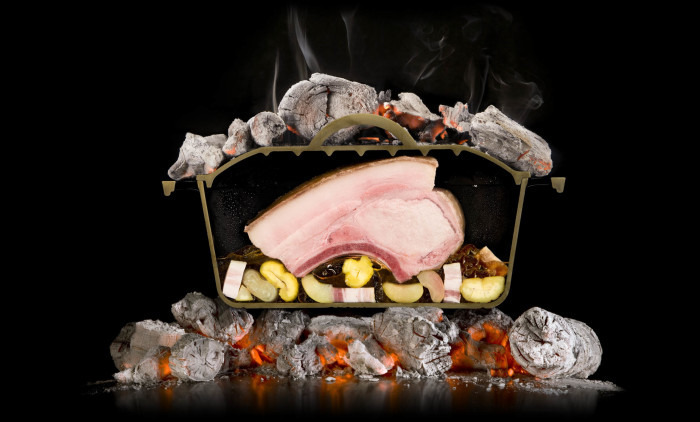 You'll never look at pot roast the same way after visiting Myhrvold's exhibition. (Photo courtesy of Modernist Cuisine.)
The exhibition is no doubt provocative and thought-provoking, but Myhrvold hopes that visitors "will share with us the childlike wonder and curiosity I feel when looking at these photos" and look at food and cooking in a more thoughtful and critical light. "Science lets us cook while knowing what we are doing, though it is not a replacement for the skills of a chef," says Myhrvold. "When people understand the science, however, that gets creative juices going and gives them more freedom to explore new techniques and novel applications of existing techniques to make original dishes."