In Season Now: Chanterelles, Butter Beans And Okra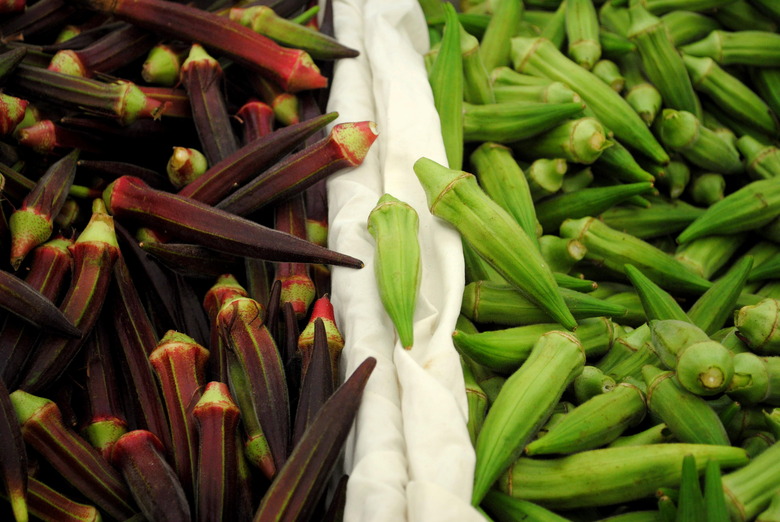 Weather this year has thrown crops and farmers for a loop. In some parts of the country there has been an unusual abundance of rain (Colorado, the Carolinas and New Mexico), and other areas have maintained a severe drought status (California, Oregon and Oklahoma). This means what normally might be popping up is late, or early, and the farmers' markets are hodgepodge of all sorts of unexpected goodies. For chef Jason Stanhope of Fig in Charleston, the extra moisture has meant an abundance of mushrooms, something he enjoys preserving and eating all year long. "I think cooking in September is about finding things that have a great shelf life," Stanhope says. "I really just want to eat vegetables in their prime, and figuring out how to persevere them is a good thing to think about. If you cook them perfectly and store them perfectly, in the winter these goods will last us forever." Take a cue from this James Beard Award–winning chef and stock your fridge and pantry with end-of-summer vegetables, fruits and fungi.
Jackson Wonder Butter Beans
This bright red bean is a Southern heirloom variety brought to the soil by Georgia farmer Thomas Jackson in 1888, and is one of chef Stanhope's favorite beans this time of year. "In the day of diet restrictions, these fresh legumes can be intriguing to a vegan, vegetarian or someone looking for an alternative protein," he says. "There is the nutrition value and the sheer pleasure value of eating these big, meaty beans." Though this particular bean is red, many butter beans come under another, not so tasty moniker: the lima bean. Like many things of the same name, you can get these legumes in all sorts of hues from green to beige to shades of rose. Just keep in mind, when you cook the Jackson Wonder type, the nice red color will fade. "I find that with summer vegetables, they are so bright and beautiful, you don't want to cook them," says Stanhope. Though that doesn't stop the chef. He uses this bean in salads, stews and his favorite Southern staple, Carolina rice, which also has peas and preserved lemon. Buy the beans fresh in the pod or dried; either way they are worth experimenting with.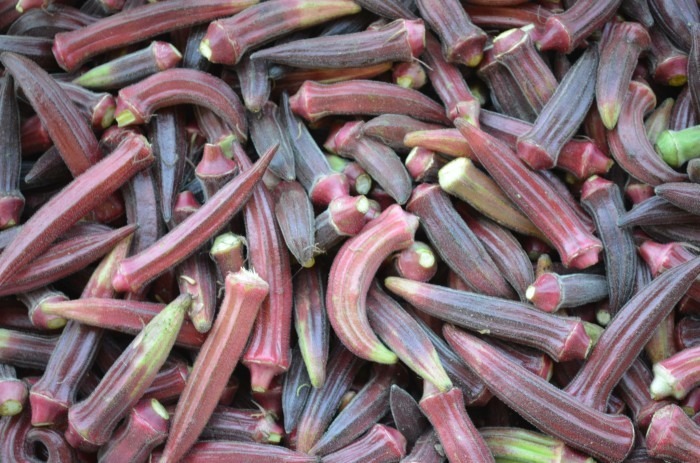 Burgundy Okra
If you don't live in the South, you may have never seen this beautiful reddish okra before. But it's not just pretty to look at. The fruit proves more tender than its green brother, which makes growing, harvesting and cooking with the plant easier. "We love it because it's not only delicious, but because it's beautiful, interesting and it maintains the most incredible shelf life," says Stanhope. To cook it, he chars the flesh by using a super-hot cast-iron skillet with a tiny bit of canola oil. Then he cooks it aggressively, making the outside nice and crispy. "If you cook it fast and hard without much oil, then it won't get slimy and gooey like okra can," he suggests. To serve the dish at Fig, Stanhope roasts vine-ripened tomatoes and pulverizes them with garlic, a mixture used to dress the okra. "We like to put it right there in the center of the plate," he says. "Usually this kind of dish is a celebration of a single vegetable."
Chanterelles
As far as mushrooms go, chanterelles are one of the sexiest fungi you can get, and with a light, buttery flavor, it's darn tasty, too. "In the Carolinas we get an incredible array of forged mushrooms from chicken of the woods, chanterelles, lion's mane and more," says Stanhope. He mentions that after each rainstorm he can be sure a giant crate of these found fungi will grace his back stairs, and sometimes he gets so many that he can't cook them fast enough. This is where preserving the chanterelles comes in. "We used to use them as needed but found they deteriorated too fast, so now we cook them as soon as we get them," he says. From there they jar, can and Cryovac the mushrooms in their own juice, the perfect method for making future pasta sauces, lightly frying for a side dish or sprucing up an omelet. When you find these fungi in the market, look for plump samples that smell like fresh dirt and trees. Once home, keep in mind that despite some misconceptions about mushrooms, you can wash them before using.