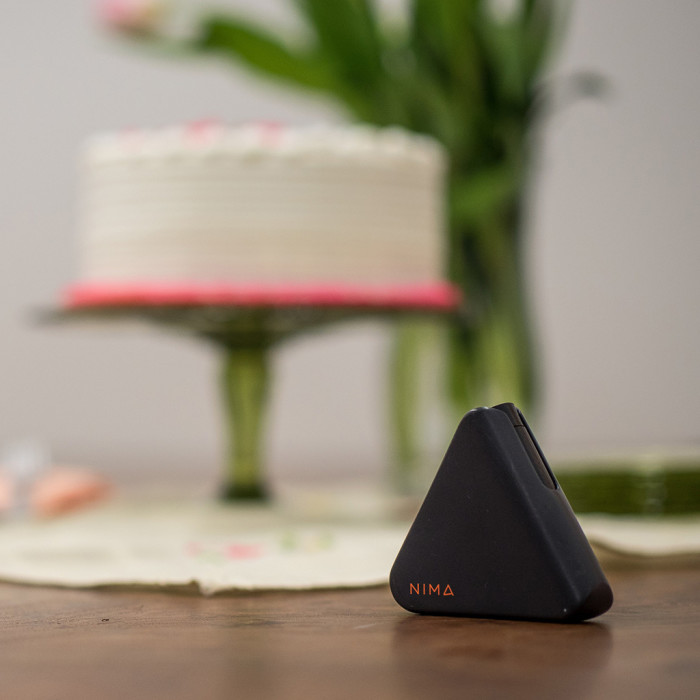 Alerting your server to your food allergies isn't enough anymore. A tech company in San Francisco called Nima has created a sensor that will take samples of your food and test it for gluten, according to Food and Wine.
The pocket-sized sensor samples food in a "test pod" and signals in just two minutes' time with a frowny or smiley face whether or not the dish is safe, according to the company's website.
The device's small size ensures discreet testing in case you don't want to bother your server…or do not trust him or her. Nima will be taking pre-orders this fall with plans to start shipping in spring 2016. If the upcoming allergen-centric emojis aren't released in time, the sensor could also help when traveling overseas. Should the sensor still confuse you, Nima has released an infographic on how to dine with it.
There's no word on how much the sensor will cost, but we imagine it won't come cheap. Replacement pods will also have to be repurchased, as they aren't reusable.
Nima is currently only available for gluten alerts, but sensors for peanut, dairy and soy allergens are also in the works.