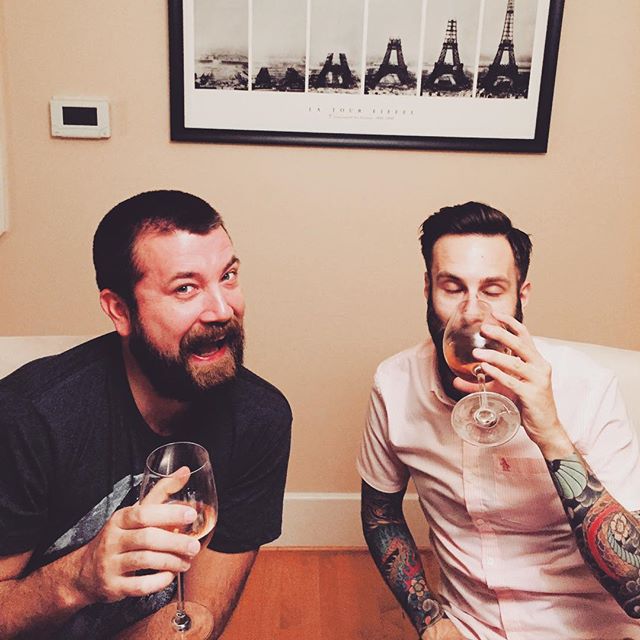 Contributor Chad Walsh writes about wine and other beverages frequently for Food Republic and currently serves as beverage manager for the Dutch in New York City.
Like it or not, this summer belonged to the "brosé." That all-too-easy portmanteau, first popularized by Details and later hilariously sent up in The Guardian, nonetheless highlights changing attitudes with regard to wine and gender roles in America.
This, my friends, is progress. Although the term itself may seem a little cheesy, men feeling comfortable drinking pink wine in the company of other men is more than just a testament to the waning influence of homophobia. It's also proof positive of just how good rosés can be. Frankly, it's about time that even the most basic bros among us came around to the pleasures of pounding the pink stuff.
To all this, I say: "Yes way, brosé!" I've already complained about the strange phenomenon of dudes pairing Cabernet with oysters, which is often a misguided machismo, only-ladies-drink-white-wine kind of thing. If all I need is a bottle with a less frilly label to put my bros at ease with drinking the appropriate wine for the moment, I'm okay with that. Baby steps.
Here are the rosés I've been crushing this summer when there are no ladies around (but also when there are), ranked in terms of pure masculine appeal: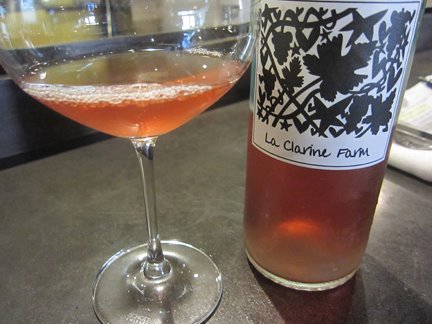 6. La Clarine Rosé, Sierra Nevada Foothills, California, 2014
Rhône varieties are probably the better known rosé components in the Sierra Nevada, and this vintage of Hank Beckmeyer's blend of Syrah with a bit of Mourvedre is his favorite thus far, but it's also pretty weird. On the darker side color-wise, there's nothing feminine about the nose: It smells like a charcuterie plate in a duck blind. This is manly stuff, with just enough fruit and acid to make it appropriate for the dead heat of a marsh in August.
5. Ameztoi Rubentis Getaria Txakolina, Spain, 2014
It doesn't have to be American to qualify as a brosé. Imports are totally okay, too. I mentioned this one last summer, and every time I see it by the glass on a wine list (most recently at the surreally sexy Santina), I order it even if I wasn't thinking rosé. Packaged in a hock bottle (those long, skinny ones most Riesling is found in) with a little bit of residual CO2, it is supposed to be poured from high above the glass to encourage the effervescence. Try pouring it from your beach house's second-floor balcony onto your bro manning the grill below.
4. Viña Tondonia Rosado Grand Reserva, Rioja, Spain, 2000
For something Spanish, but a bit less light and fizzy, or for when the sun has set, Viña Tondonia, the legendary estate in Rioja, cellars their rosé for four years in barrel before bottling and typically waits another ten before releasing it. The 2000 isn't too hard to find, and it is shockingly fresh, while showing all the tertiary aromatics one can only find in older, more developed wines. Trust me: You're going to love it, bro.
3. Copain Tous Ensemble, North Coast, California, 2014
Copain basically means "bro" in French, and winemaker Wells Guthrie's Pinot Noir rosé is a perennial favorite. Guthrie has access to some of the best fruit in Mendocino's Anderson Valley (not to mention Sonoma), and the 2014 rosé is a peek at how good the reds will be. Find the stubby punt-less magnums, the appropriate serving size for any group of more than one bro, and let the choad jokes fly.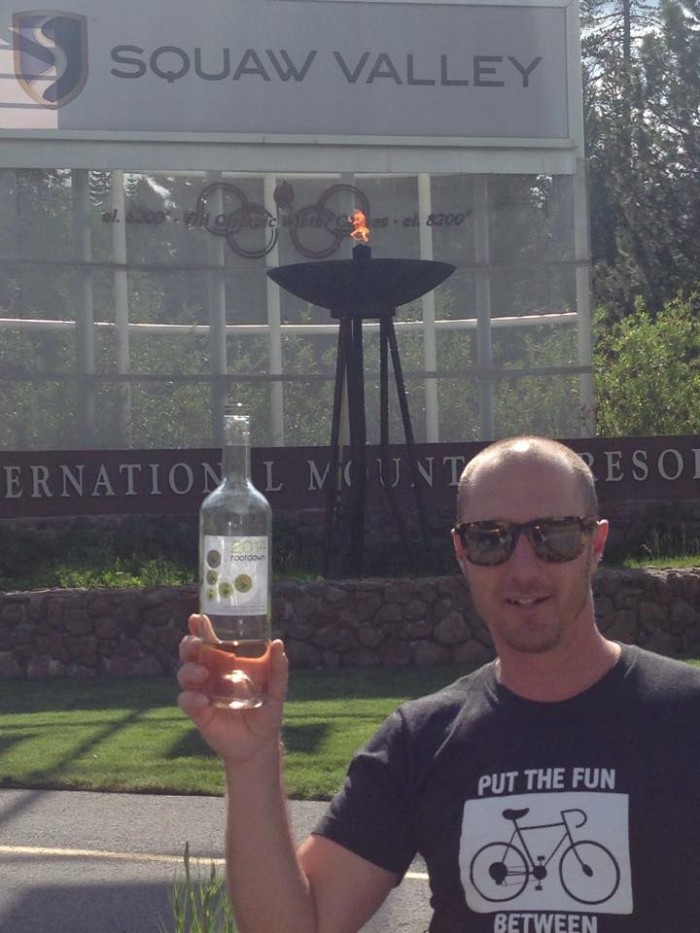 2. Rootdown Cellars Rosé of Trousseau, Sierra Nevada Foothills, California 2014
Guthrie's right-hand man and fellow Trousseau lover, Mike Lucia, is the consummate wine bro. He looks good in sunglasses, knows all the cool kids and named his side project after a Beastie Boys song. He only made two wines under the label, both of which were rosé, and the Trousseau just killed it. It wasn't really available on the East Coast this year, but the early word on the 2015 is very positive. Look for it next summer.
1. Domaine Tempier Bandol, Provence, France 2013
Frankly, Tempier is the king of brosé, and it has the status-symbol quality because of the very tight allocations that importer Kermit Lynch must enforce in the face of an unquenchable thirst. All of which fits in nicely with the summer excesses typical on the southern shores of Long Island. This is serious stuff, and although the 2014s started arriving midsummer, the pro-bros have had the 2013s, which are singing right now, waiting in the cellar.