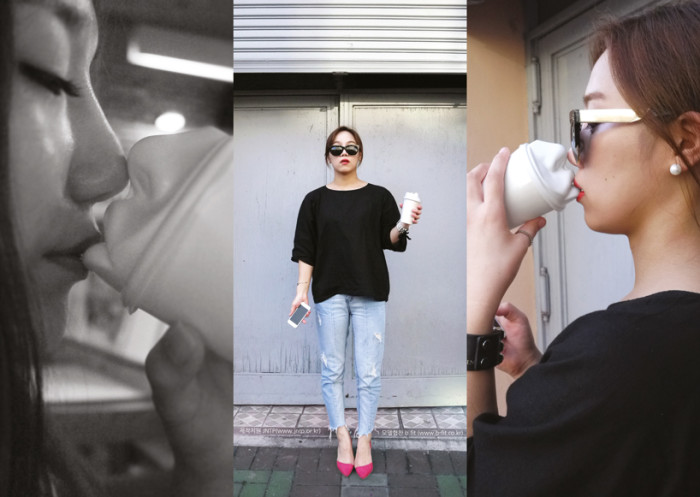 It's something millions of people engage in on a daily basis, but for many, it's a mundane, pedestrian, and joyless ritual: takeout coffee. But South Korean designer Jang Woo-seok is determined to change that. While his concept, titled "Coffee Lid: Take 'Kiss' Out," is still in a prototype phase — Jang says the product will eventually be available through a business-to-business café franchise — it's already causing quite a stir with its provocative design.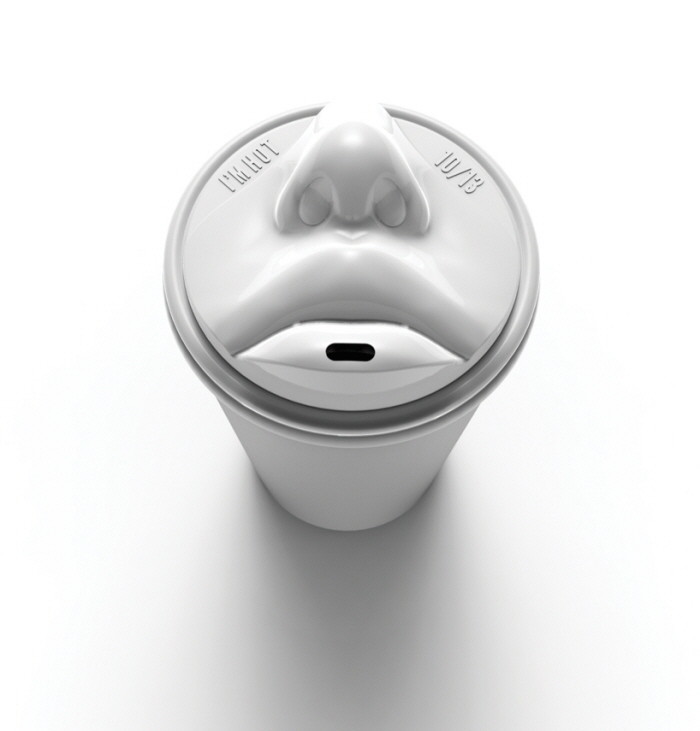 Made from a foam called polystyrene, the lids feature a statuesque nose and mouth. (Initial designs only had a mouth, and the nose was added later when Jang realized "noses are essential in order to feel realistic, when kissing someone.")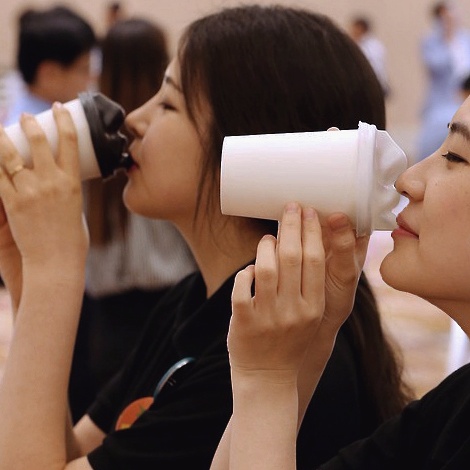 The end goal is to transform an otherwise predictable activity into something else. What that something else is, though, is completely up to your imagination and discretion. More than anything else, Jang wants his quirky lids to elicit "a visually funny and emotionally different coffee-drinking experience."
And because these lids are intended for takeout, they're meant to be seen. So even if PDA isn't your thing, sipping with one of these just might be.