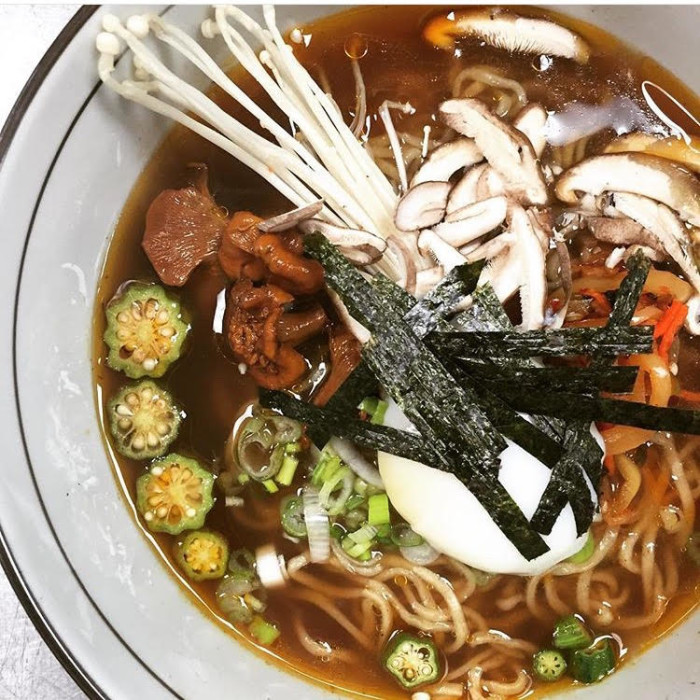 Jackson, Mississippi, isn't necessarily the first destination that comes to mind when considering gastrotourism, but Jesse Houston of Saltine is looking to change that. Recently named one of Bon Appétit magazine's Best New Restaurants for 2015, Saltine is, of course, named after the salty crackers that traditionally provide the crunchy vehicle for large, flabby Gulf oysters topped with a dollop of horseradish and hot sauce. This is one trend that Houston wants to see go by the wayside. The deep-rooted skepticism that some locals show for nonlocal oysters is another.
In his former gig as the chef at Parlor, another popular Jackson restaurant, Houston introduced some of the first oyster varieties from somewhere other than the Gulf of Mexico to the menu. It wasn't a home run at first. "Jacksonians love seafood," Houston explains. "Being close to the Gulf and New Orleans, oyster culture is ingrained in the city. But there was no great modern seafood restaurant in the city at the time." After a brief stint working at John Currence's City Grocery in Oxford, Houston returned to Jackson to start up his own venture. "I fell in love with Jackson when I moved there, so when I returned, I took on the challenge of upping the seafood game to fill a void," he says.
At Saltine, Houston continues to shake up local oyster-eating traditions. Yes, you will find fresh local Gulf specimens at the restaurant, but also cold-water varieties from the East Coast, West Coast, Canada and New Zealand. "It's been a big education process since most folks tend to love what they grew up with," he says. "We have to explain the differences between varieties. And why they cost twice as much."
Now Houston is pushing the boundaries of local convention further by combining Southern and Asian flavors as part of his recurring Monday night ramen special. "These dishes are not traditional in any way," says Houston. "They are our take on ramen featuring local ingredients and Southern sensibilities." Houston, who found inspiration in the cooking of New York ramen chefs David Chang and Ivan Orkin, had no idea how the Southern-inspired Asian-style noodle soups would go over or even how many orders to make for his first Monday special. But thanks to a huge social-media buzz ahead of the event, all 40 bowls of ramen sold out in the first hour the restaurant was open. "Now we get so busy that my dishwasher said he doesn't want to work on those 'noodle nights' anymore!" he says. "We've bought our local Asian market completely out of noodle bowls for serving."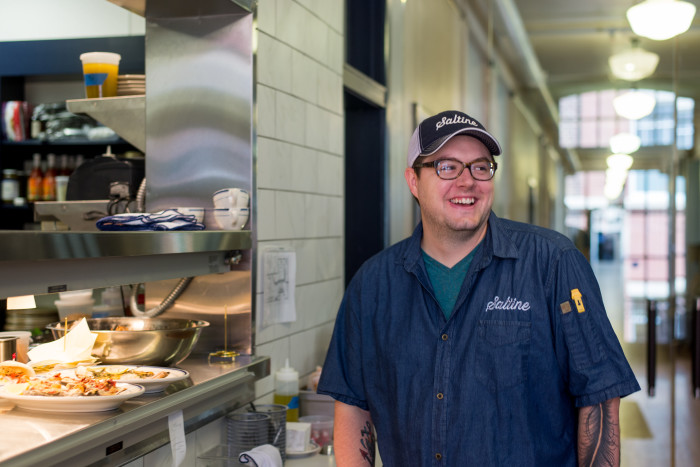 For his soup base, Houston begins brewing up a dashi up to four days in advance of the planned Monday night festivities. He also makes classic alkaline ramen noodles in-house, sometimes with exotic additions, such as squid ink, but that's where tradition ends. His first take on the dish featured smoked beef brisket with bone marrow dashi, kimchi, poached egg, nori and scallions. And from there, the kitchen has continued to play with other Southern flavors intermingled with innovative ingredients.
Particularly popular was a dashi infused with the flavors of a traditional Louisiana gumbo, spiced up with dehydrated tomato-skin powder. True to the Southern tradition of making do with whatever ingredients are seasonally abundant, Houston changes up the recipe every week based on what comes through the back door of the kitchen. "We found ourselves covered up with watermelon rinds one week," recalls Houston, "so we made a kimchi of pickled watermelon rind, squash, cucumbers and banana peppers. Our customers were really surprised by the pungent, sour umami of that dish, but they loved it!"
Saltine has not repeated a single ramen recipe yet, but customers are clamoring for a reprise of Houston's suckling pig tonkatsu, probably the version most familiar to ramen lovers. Instead, he continues to surprise them with fun side dish accompaniments that also goof on Asian favorites, torqued up with good old-fashioned Southern food. Think bibimbap made with rice middlins and local veggies, a meaty fried baloney and cheese bao or katsu-style fried pork cutlets with Alabama-style white barbecue sauce.
As for how far his Southern-inspired ramen experiment might go, well, Houston isn't quite done tinkering: "It's still an evolutionary process, but we enjoy the challenge and education to try to create something new each time."