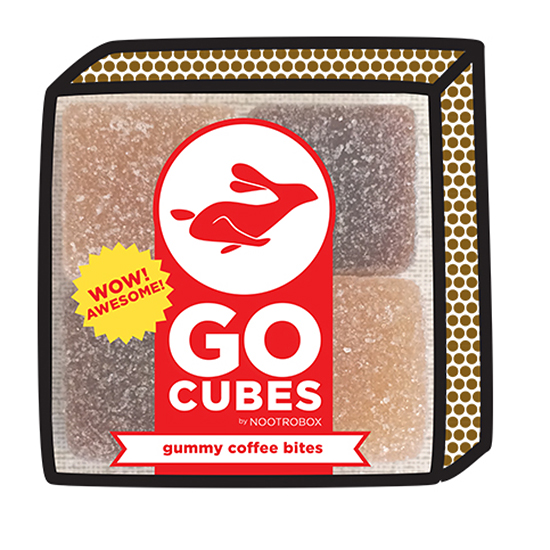 Who needs to drink coffee when you can chew it? The founders of Nootrobox are planning their next "smart drug" venture: caffeine-filled chewable gummies.
In just a week, the company has raised more than half of its $20,000 fund-raising goal in its bid to produce Go Cubes, as they're being called. The one-inch cubes are made with real coffee, and convenience is one of Nootrobox's bigger selling points. We can see why: There's no fear of spillage or burning your mouth, and no chance of hot coffee getting cold.
According to the maker's IndieGoGo campaign, the cubes are "made specifically for cognitive performance," with two cubes containing the same amount of caffeine as one cup of the real stuff. The gummies will come in three flavors: pure drip, mocha and latte. The page also advertises that the cubes cost less than a "cup of Starbucks," with a cup's worth of Go Cubes averaging $1.25, depending on the package you purchase.
Each cube contains 35 calories, B vitamins and L-Theanine to really jump-start your day. A pack contains four cubes, which is probably for the best. Lovers of regular gummies may be in danger of a caffeine overdose, or at least a serious case of the jitters, if introduced to Go Cubes.