The Real Reason Americans Love Big, Strong Wines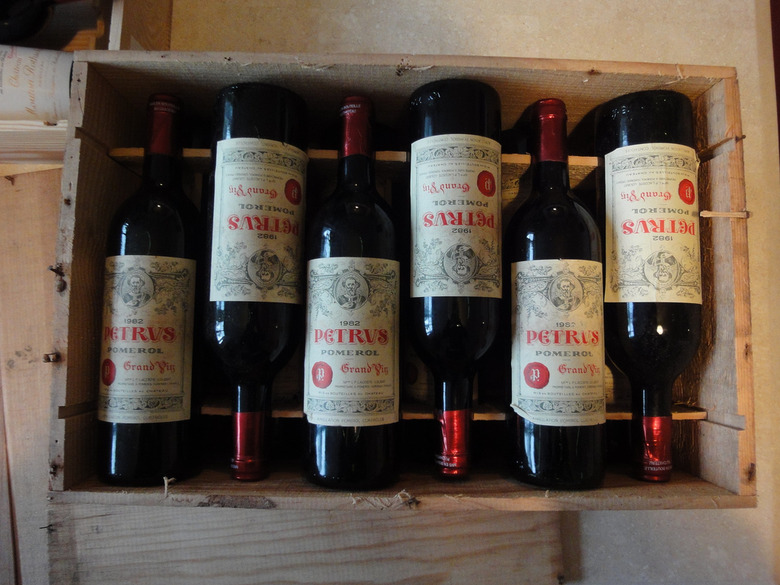 Wine critic Robert Parker was a big fan of Bordeaux's 1982 vintage. (Photo: Andrew Phillips/Fli
We may receive a commission on purchases made from links.
On the evening of Monday, March 21, 1983, Robert Parker went directly from John F. Kennedy International Airport in Queens to the Four Seasons on East 52nd Street in Manhattan. It was the night of the restaurant's California Barrel Tasting, the most influential annual event in American fine wine.
Critics would gather with winemakers, marketers, publicists and hospitality professionals to taste the very newest vintages from California's prime winemaking regions. Because Four Seasons owners Paul Kovi and Tom Margittai insisted guests swallow, not spit, the samples, the hours-long tasting invariably turned into a woozy, boozy bacchanalia full of gossip.
One particularly juicy bit of gossip circulating that night was that Parker had just returned from France, where he spent a week tasting the yet-unreleased 1982 vintage from Bordeaux, that nation's most vaunted winemaking area. People wanted to know: What did he think?
Parker, by that point, was the 35-year-old editor and writer of the Wine Advocate, a newsletter he had produced out of his home in suburban Baltimore since 1978. It made money — or at least enough for Parker to stick to his original plan of never accepting advertising — but not enough for him to quit his day job at the Farm Credits Bank.
Elin McCoy, who edited Parker's freelance pieces for Food & Wine (and would later pen an excellent biography of him), popped the question on everyone's mind regarding the '82 Bordeaux.
"Phenomenal," Parker replied. "They're great!"
Robert Finigan disagreed. Finigan was then the reigning wine critic in America. While the rumpled University of Maryland alumnus Parker did his newsletter part time, the Harvard-educated, nattily dressed Finigan worked on his Private Guide to Wines full time. He, too, of course, had tasted the '82 Bordeaux.
When McCoy introduced the two Roberts further on in the evening, the 39-year-old Finigan was aloof and cool to the younger man's enthusiasm for the latest Bordeaux. Finigan was disappointed by it, underwhelmed even, having found the wines "oafish" and too strong.
Parker was stunned. If Finigan writes that, he thought, he's got to be a fool.
Finigan did. Parker, for his part, raved about the '82 Bordeaux, which most critics at the time found good, even great in places — just not one of the best vintages of the century. That is what Parker called it, though, praising in Wine Advocate what he described as the '82 Bordeaux's "unbelievable lushness, richness and fat, fleshy character."
Bordeaux winemakers — who, truth be told, needed a hit after several so-so vintages, debt problems, a grape glut and a labeling scandal — embraced Parker, as did more California winemakers when they saw the reaction of the French. Finigan's star faded fast. Parker quit his day job.
And thus began the thunderbolt ascent of the world's most powerful wine critic — and one of the most enduring and relentlessly wrong storylines in American fine wine.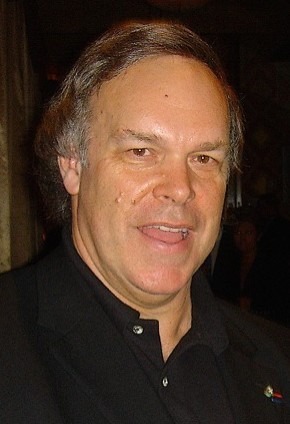 Noted wine critic Robert Parker. (Photo: winestem/Flickr.)
The storyline goes like this: Parker loved lush, heavy, strong wines to the near exclusion of thinner or more nuanced ones. Because he became the most powerful wine critic, he single-handedly bent the industry, including French winemakers, to his taste, and the U.S. marketplace followed. Parker is the reason that "fat, fleshy" wines are Americans' oenological tipples of choice. He is to credit — or, more often, to blame.
The cause, in fact, goes back much further than Parker and the so-called Parkerization effect — all the way back to the post–World War II work of the wine consultant and researcher Emile Peynaud. It was Peynaud, working out of Bordeaux, who transformed winemaking in his region, then the nation, then the world as his students, clients and ideas spread like vines.
What were his revolutionary techniques? Stuff that seems obvious today: keeping wineries and their materials, including oak barrels, consistently clean; harvesting grapes when they're ready to be harvested, not before; and, speaking of grapes, using the highest-quality ones available rather than cutting corners. "There was really one world for winemakers before Emile Peynaud, and another world after," the managing director of Chateau Margaux told The New York Times after Peynaud's death in 2004.
The wines that Peynaud's techniques spawned were near-uniformly — guess what? — lush, rich and strong. It was these wines that Parker tasted during his initial trips to France in the 1960s, when his Francophile girlfriend (and later wife) introduced him to fine wine.
That was the wine he fell in love with and, therefore, the wine that he exported to his readers beginning in the next decade. Parker was not the cause, but an effect. No Peynaud, no Parkerization.
It's entirely possible, too, that consumers would have gravitated toward the lusher, stronger wines Peynaud and his clients were producing without the critic's help. For proof, look no further than three other titanic beverages of postwar America.
The most popular store-bought brand of Starbucks coffee is the dark, deep French roast. The most popular craft beer style, hands down, is the bitter, heavy India pale ale (and it reached that zenith without the vast majority of craft brewers advertising — consumers came to IPAs on their own, largely). And the most popular of the recent craft spirits revival is the darkest, richest of whiskeys, bourbon.
It's not Parkerization. It's American.
This article was adapted from the upcoming book American Wine: A Coming-of-Age Story (Chicago Review Press), the first history of American fine wine, to be released in September. Get at the author on Twitter at @tomacitelli and on Facebook at AmericanWine.