When Food Network's Chopped judge Maneet Chauhan was planning the menu for her new restaurant, Chauhan Ale & Masala House in Nashville, Tennessee, she knew that beverage pairings would be a critical complement to her modern Indian gastropub cuisine. And not just because "ale" was part of the name of the restaurant.
"I was discussing our plans with my husband [Vivek Deora], and we got to talking about wine pairings," Chauhan recalls. "It can be a challenge with Indian food. Drinks are meant to accentuate the flavors of the spices, but people tend to pair sweet wines that negate the spice. Wine was never a part of our food culture growing up. It was beer."
Her first thought was to integrate Indian spices into the restaurant's innovative cocktail program, with drinks like the Mitha Garam, a novel blend of reposado tequila, ginger syrup, chile powder, ginger powder, mango pulp and thyme. But the "I" in that IPA you've been drinking stands for India, so Chauhan made the quite appropriate choice to spotlight beer pairings instead.
"Vivek and I started working on beer recipes in a friend's garage two years before we opened the restaurant. There were some extremely horrendous outcomes," she admits, "but also some fantastic beers." Recognizing that the output of a homebrew setup would not be sufficient to keep up with the anticipated demand, Chauhan began to canvass Middle Tennessee production brewers for a more sustainable solution.
"Brewers in Nashville weren't initially enthusiastic about the risk," says Chauhan. "Then I met Derrick Morse at Cool Springs Brewery, and the cauldron started boiling. We really connected quickly." Morse, a transplant from Colorado, where he cut his teeth as a brewer at Twisted Pine Brewing Co., had earned a reputation as a bit of a mad scientist during his tenure at Cool Springs. Never afraid to try something different, Morse took full advantage of the diminutive microbrewery system and the kitchen at Cool Springs to introduce bold flavors and unexpected ingredients in brews like a popular Mango IPA and his Coconut Brown Porter.
Chauhan and Morse agreed to work together to develop recipes to be brewed at Cool Springs and sold at the new restaurant. "The whole reason that Maneet and I have gotten along so well during the first year is our overwhelming desire to create flavor as opposed to just trying to conform to specific beer styles," says Morse. "Before the Industrial Revolution and the advent of stylistic rules, beer was always based on local terroir and food pairings."
After a year of their contract brewing affiliation, Chauhan and Morse have decided to take their relationship to the next level by partnering in a new venture, Mantra Artisan Ales. Together with their spouses and Morse's former assistant brewer at Cool Springs, Chauhan and Morse have made the leap to production brewers at the new facility. Fortunately, another Middle Tennessee brewery, Turtle Anarchy, had made the decision to move into bigger digs, so Mantra Artisan Ales has been able to back into the vacated Turtle's shell like a hermit crab.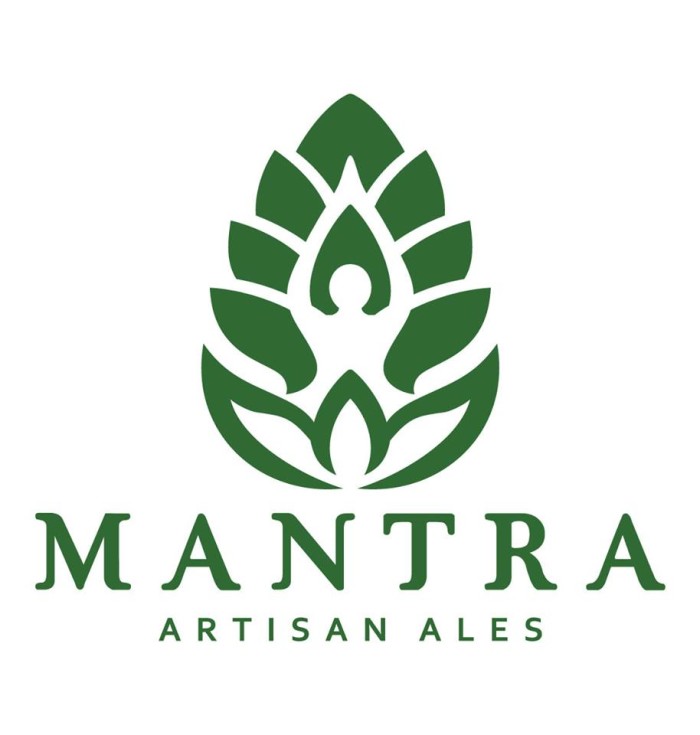 With a new 15-barrel brew system recently delivered to the brewery parking lot, Mantra is steadily filling out the upcoming calendar with its first releases. "We're not going to be a 'gateway beer,'" says Morse. "We want to take existing craft beer fans to a realm they may never have been before. We intend to compete with Wicked Weed, Bells, Tin Man and the other big boys in the way that we develop flavor."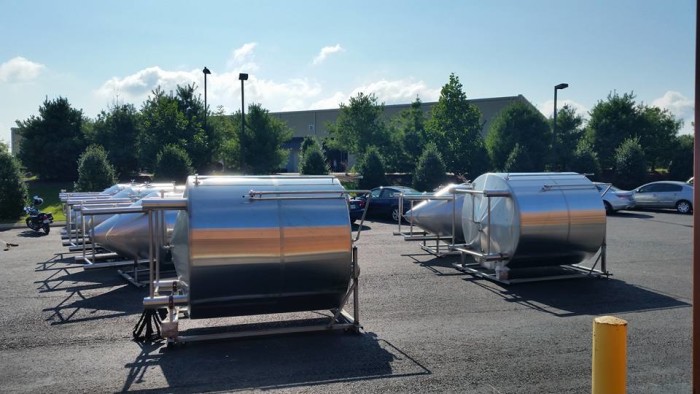 Once the company gets its new bottling line up and running, Mantra Artisan Ale's initial retail products will include a Saffron Cardamom IPA, a Sour Belgian Style Pale and a Sour Flanders Style Red. The Saffron Cardamom IPA has already passed initial market tests with flying colors by becoming far and away the most popular beer served in Chauhan's restaurant. Three other keg-only options will be a Milk Chai Stout currently served at Chauhan Ale & Masala House, a Belgian Style Wit/Saison Blend With Coriander and Bitter Orange Peel and a Belgian Style Amber. These draft products will be available in the brewery's taproom and for purchase at bars and restaurants, including Chauhan's Ale House.
"This is pretty much Vivek's baby," explains Chauhan. "He has always wanted to open a brewery. This project is a dream child of my husband and me. Both of us have been working for years on infusing spices and bold flavors into beer," she continues. "Our dream is finally coming to a delicious fruition, and we couldn't be more excited to partner with a scientific wizard like Derrick and our amazing team. The world needs to watch out for some extremely creative and intriguing beer!"
Unlike other celebrity chefs who open restaurants in flyover states like Tennessee and then are rarely seen in the kitchen again, Chauhan has set down permanent roots in Nashville. In fact, she gave birth to her new baby the very night that the new restaurant opened. (And you thought your own soft opening was hectic!) With plans to expand distribution of Mantra Artisan Ales across Tennessee and into North Carolina, Kentucky and Ohio in the first 18 months after the initial November release, it sounds like Chauhan, Morse and Mantra are in it for the long haul.