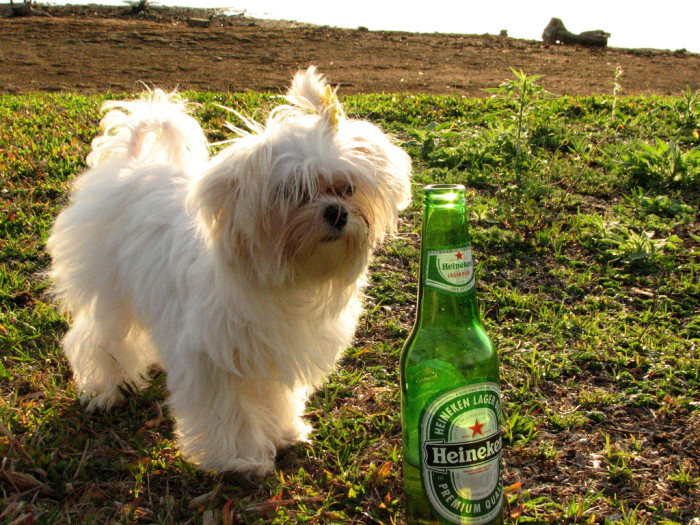 Dogs are said to be man's best friend, and what are best friends inclined to do? Share a pint or two, of course! Flat12 Bierwerks in Indianapolis has made that possible with their release of the city's first beer for dogs, according to the Indianapolis Star. The brewery launched the aptly named Flat12 Paws with a pet adoption and supply drive, naturally.
The "dog brew" — which sounds a bit like a yeasty soup — is free of alcohol and carbonation and made from meat trimmings, bones, carrots, potatoes and brewer's yeast. It simmers for three hours before it is blended with wort and kegged. The bones and trimmings are donated by Smoking Goose, the brewery's restaurant neighbor.
This isn't the world's first beer for dogs, however. Bowser Beer was released in 2007 with brews such as the Beefy Brown Ale and Cock-a-Doodle Brew. You really can't make this stuff up.
Flat12 Paws will be available on tap for $1 a bowl. Proceeds will go to local shelters. We can't think of a better way to end the dog days of summer than to enjoy a cold one with your best bud.