Just because the market is saturated with ripe tomatoes doesn't mean you have to make a variation on the same pasta dish every time. Harvest a veritable bounty of summer vegetables at their very ripest and most flavorful, then whip up your favorite new comfort food. All that crisp, flowering broccoli rabe? Stuffed shells. Too much eggplant? Knead it into pasta dough! Forty thousand zucchinis threatening to overthrow your garden's natural order? Put away the spaghetti sauce. We know exactly what to do.
"Maltagliati" means "badly cut" in Italian, and traditionally, the term was saved for the odd scraps of pasta left over after you've finished cutting the ravioli and other larger, fancier shaped pastas. They tend to be fairly large, flat and oddly shaped triangles that fold back on themselves on the plate.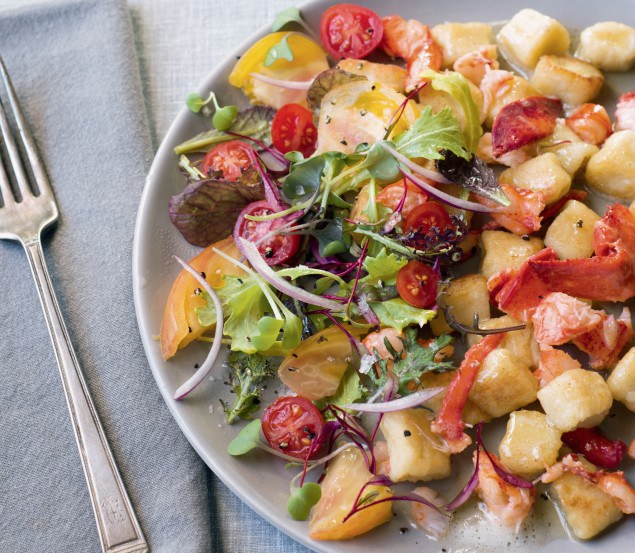 Start a day ahead of time, as the gnocchi actually turn out best if you make them, freeze them, then cook them from the frozen state.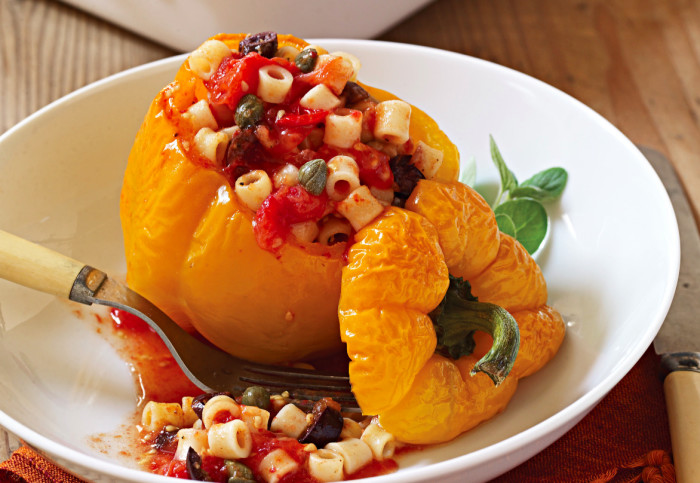 Capers, olives and anchovies are the Three Musketeers of southern Italian cooking. Here they are mixed with tomatoes and pasta and stuffed into sweet bell peppers before roasting. If the peppers are very large or if I am making these as part of an antipasto and want smaller portions, I cut the peppers in half lengthwise, scoop out the seeds, and stuff each half for smaller individual servings.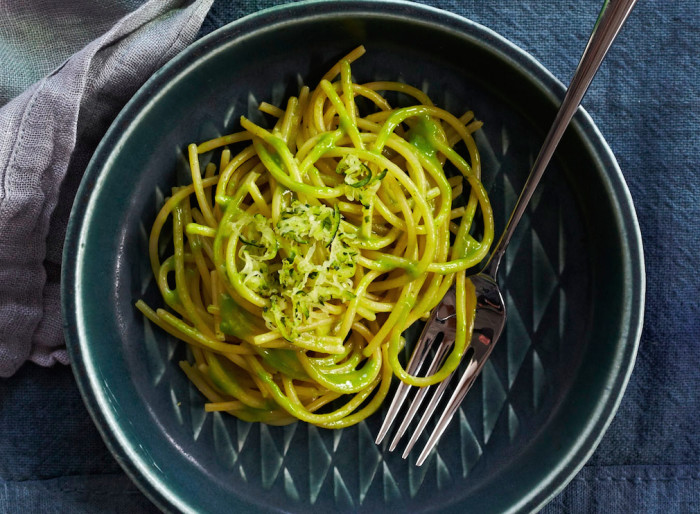 Zucchini does double duty here as both sauce and veggie. After it's grated, the zucchini releases lots of lovely green juice, which is used to cook the pasta, coating it in a glossy glaze. The crisp grated pieces are then tossed with hot pasta to complete the light, rich dish.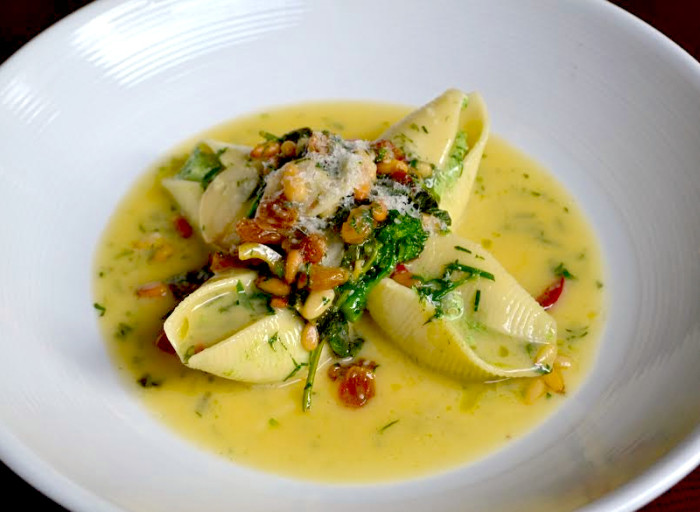 Harold Dieterle stuffs pasta shells with ricotta and serves them with a broccoli rabe pesto and sauce made with hot cherry peppers. "Being half-Italian, I grew up eating a lot of baked pasta dishes as a kid. I am always looking for modern ways to include them on new menus," says the winner of the first season of Top Chef.