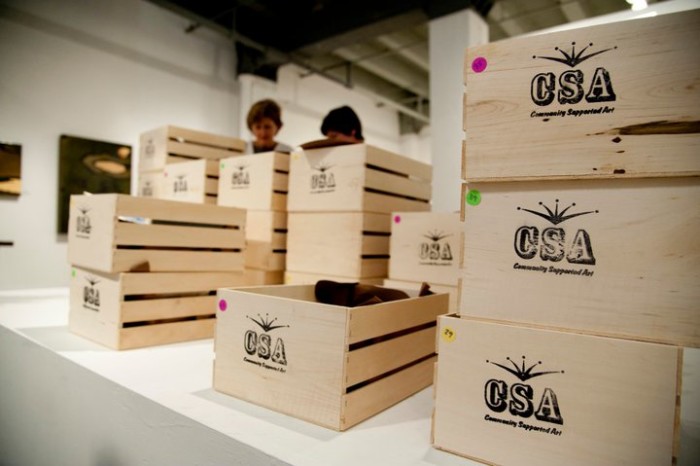 If you've ever strolled past your local park, coffee shop or house of worship and noticed boxes full of heirloom carrots, beets and radishes, then you've likely witnessed the bounties of the CSA, otherwise known as community-supported agriculture. It's easy to join: Members need only sign up to receive regular shares of fresh produce, straight from local farms. If you're already a member of one, you're probably hooked, and if you aren't a member, chances are you've tried to befriend someone who is (after all, that's a lot of potentially leftover kale we're talking about). That's because the benefits are universal: Farmers maintain a steady client base and can unload whatever seasonal goods they've harvested in a single sweep, and shareholders can bypass grocery store lines and perhaps even expand their culinary repertoire through new — and unprecedented for some — arrivals with each pickup.
Now, a group in Minnesota has decided to put a different spin on this popular food-distribution model. Only its version has little, if anything, to do with food. Organizers are calling it Community Supported Art, and it deals with artworks, not artichokes.
The 2010 launch of this alternative CSA program had two inspirations driving it: a need to connect the local arts community with people who would want to support it, and an appreciation for how the food scene was already managing a similar need. "We had the same conversation over and over again, which went something like, 'We should do something like a CSA, we should do something like a CSA,'" says Laura Zabel, executive director for the St. Paul-based Springboard for the Arts. "Finally, it became, 'Well, maybe we should just do that.'"
Zabel credits the traditional CSA model not only for its practical logistics, such as its self-sustaining abilities, but also for the values of connection and process it's able to instill within a community. "It goes beyond the transaction of 'You pay this, you get this,'" she explains. "CSAs build direct relationships between farmers and consumers, help people understand the process that goes into growing their foods and build community among the shareholders — and these are all elements that we tried to adopt."
After the success of the first year, Springboard for the Arts wanted to help plant other CSAs from coast to coast. In 2014, the organization launched Creative Exchange, a national platform that provides a toolkit to folks interested in starting a similar CSA in their own cities. The toolkit has helped build CSAs in more than 50 cities nationwide, and this year will see an increase in that number: Iowa City, Charleston and Appleton, Wisconsin, will begin programs this fall.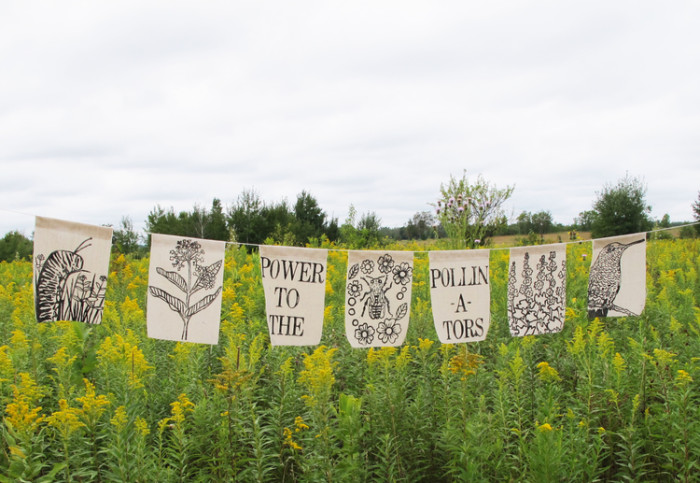 While anyone can start a CSA within his or her community, Creative Exchange cautions against one person trying to carry the entire load. "It doesn't have to be a large, complicated program, but it's a pretty heavy lift for one person to do on their own," says Zabel. As such, an array of art collectives, galleries and schools are often the ones to lead the cause, though a group of art-loving friends is just as encouraged to get involved.
Shareholders buy into the CSA at the beginning of a season, and several variables are left up to the community, including the number of artist-shareholder gatherings (dubbed pick-up parties), the number of featured artists and the price of a share, which depends on the market's size and demands. As an example, what might be $300 per season for nine pieces of art in Minneapolis translates to $400 for a season of 18 artworks in Denver. "That, for me, has been one of the most exciting parts — to see an idea adapted in a way that works from Lincoln, Nebraska, to Miami, and from Brooklyn to Denver," says Zabel. "These communities of different sizes, geographies and cultures can take the basic structure and idea and figure out how to make it authentic and meaningful for the people who live where they live."
Still, Creative Exchange asks those looking to launch a CSA to adhere to three core values: (1) to call it Community Supported Art to help people understand what it is, (2) to use the program to build a real relationship with their local community and (3) to use the money collected to pay the artists.
Those artists and their works can vary drastically between and within cities, as well. For instance, the program run by Pittsburgh's New Hazlett Theater is made up entirely of performance artists, so the artwork provided is all experience-based. Conversely, a program in Michigan is comprised of only craft artists. Zabel is particularly fond of the pieces that incorporate the program's initial impetus: food. One example is the "Power to the Pollinator" prayer flags created by Minneapolis-based artist and farmer Amy Rice. "I feel like the people who bought them were already familiar with the pollinator issue," says Rice. "Those people got to hang them in their gardens or homes, so hopefully there was some awareness that I helped with through art."
While it's rare that shareholders are disappointed in the artwork they receive, Creative Exchange reverts to the original model's framework to navigate such situations. "Like community-supported agriculture, we try to set up the expectation at the beginning that this is about an experience and trying new things," says Zabel. "It's less about 'this much money for this many objects' as it is about 'this much money for this shared, collective experience.'"
The benefits for the artists can be just as rich, thanks to an opportunity to develop long-lasting client relationships, to be unburdened by thoughts of what may or may not sell and to receive some reassurance that their work will be recognized. "As an artist, I make a lot of art, and I never really know where it's going to end up," says Rice. "It's nice to go into a project knowing that it has a home."