Spain's relatively recent rise to international wine stardom is not without good reason. The country, which has been making wine for millennia with a versatile range of indigenous grapes and unique terroirs, is known for its high-quality wine at an unbelievably affordable price point. More and more win -drinkers — and, quite notably, an increasing number of tourists — are taking interest in the country and its regions, particularly those in the northern area of Cariñena, two hours northeast of Madrid or west of Barcelona. This region is rich in Aragonese history, mouthwatering regional cuisine, and high-altitude Garnacha wines made in rocky soils. Here are our top three picks to check out on your next visit to the country (or your local wine store):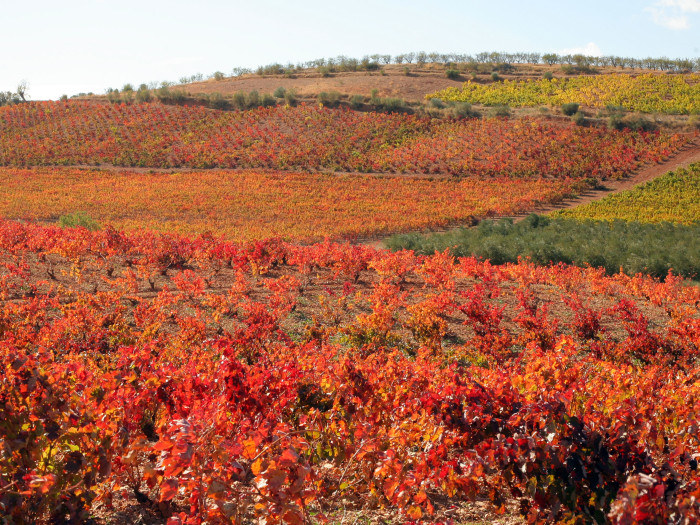 Bodegas San Valero
The oldest winery in Cariñena, Bodegas San Valero implements cutting-edge technology in its production of traditional wines. Walk through the stony soils of its vines, feel the local Cierzo high winds and taste its notable reds made from Garnacha and Cariñena grapes. Can't make it to Spain anytime soon? The winery's Monte Ducay is made from Cariñena grapes and is widely available in the States.
Grandes Vinos y Viñedos
Like most of the wineries in Cariñena, Grandes Vinos y Viñedos is rooted in the collective efforts of its citizens. It is the largest producer in the region, involving five distinct winery partners and producing very different styles and expressions of local wines. Head to this corner of Spain by opening a bottle of the Beso de Vino Garnacha Rosé and Old Vine Garnacha, found in major U.S. cities.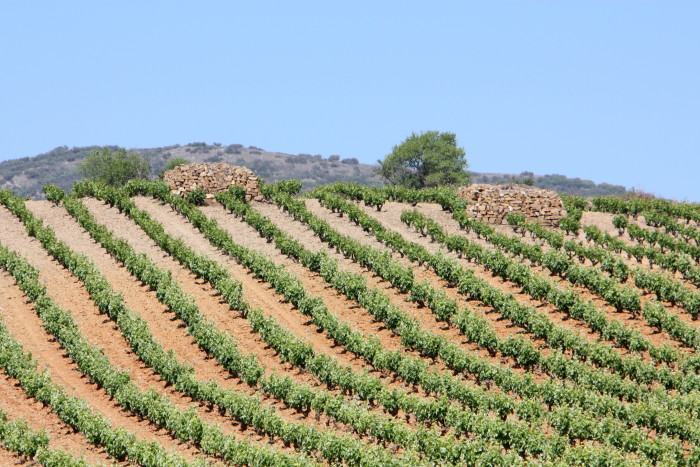 Bodegas Paniza
Located in the southern area of Cariñena at the foothills of the Sistema Ibérico Mountains, Paniza benefits from the highest altitude in the region and is known for its ancient vines. In fact, the flagship vineyard is 200 acres of plants from 50 to 110 years old! The winery's Viñas Viejas Garnacha, made from vines up to 100 years old, is especially representative of the quality fruit and desirable growing conditions.
Brought to you by our friends at D.O.P. Cariñena: