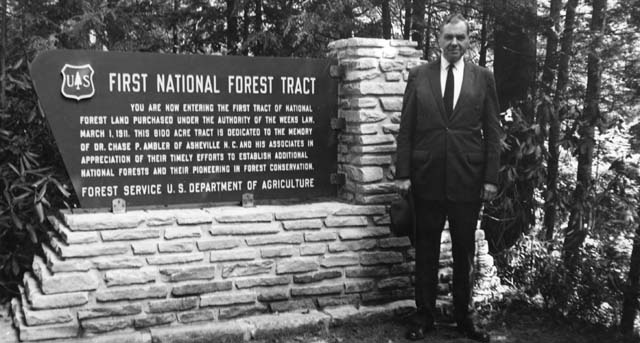 Ethically minded butcher Bryan Mayer founded Philadelphia's Kensington Quarters and helped develop a renowned butcher-training program at Brooklyn's Fleisher's. Today, he consults with farmers, chefs, butchers and anyone else who will listen. Normally, Mayer tackles a pressing issue facing both meat buyers and home cooks in his regular Ask Your Butcher column. This week, he takes a break from his usual subjects to reflect on an impactful weekend.
Long before Al Gore became a champion for our environment and long before the EPA was established with the principles of protecting human health and the environment, the Weeks Act was enacted through the efforts of Massachusetts congressman John W. Weeks and upheld by the tireless efforts of the Division of Forestry. Over 100 years — and a few name changes — later, the United States Forest Service, an agency of the United States Department of Agriculture (USDA), administers 154 national forests and 20 national grasslands, all encompassing over 193 million acres. Sure, the history of this agency has endured its share of controversy. But special interests and those who hold national values closely can agree that, in 1911, we knew that in order for this country to grow and prosper, we needed to protect the resources that sustained that growth. How, over 100 years later, have we forgotten so much?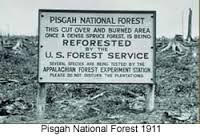 I spent this past weekend amongst friends and one of this nation's most wondrous beauties, the Finger Lakes. There are 11 of these lakes, but one of them is particularly remarkable for a few reasons. Skaneateles Lake has the distinction of being the highest of all the Finger Lakes and is — according to former secretary of state and New York governor and senator William Henry Seward — "the most beautiful body of water in the world." It is also home — for at least a few months of the year — to Ed Littlehales, a onetime employee of the Forest Service.
I have had the honor of knowing Ed since 2012. That's when friends of ours invited us up to their house on Lake Skaneateles. I say house, but these are more like cabins. All along the Finger Lakes there is now an encroachment of new, modern "functional" homes along the lakes. Slowly receding are the homes of the past that required you to invent your own fun. They have been replaced with the ability to connect, no matter where you are, and send off that carefully edited photo of an incredible sunset. Yes, I'm guilty of doing this as well. Have you checked my Instagram feed lately? Tucked in just three homes away and connected by a path of rocks and boards is where Ed spends his summers.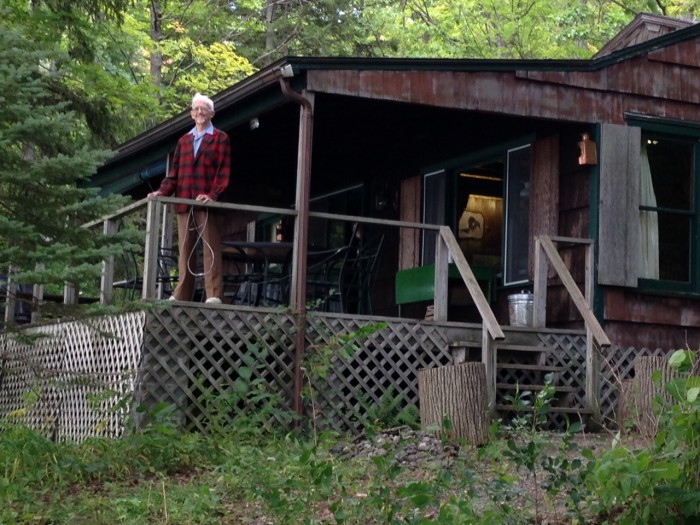 I say that I have the honor of knowing Ed, but let's be realistic here. Ed is 95 years old, makes a killer cocktail at noon and has had more than a brief acquaintance with the CIA. This man has lived more life than one could ever hope to live. How could I ever possibly know him? He begins a story with a deep breath and a sip of his cocktail — a special mix that he has pre-made for any and all occasions. He proceeds to rattle off dates, names, places, and I'm sure the location of one or two of the Infinity Gems as well. If you don't know a name, just say so and this will lead the conversation down a path that could rival the best Choose Your Own Adventure books, except you are not the protagonist and this is not second person. This is all first-person Ed!
He is patient and understanding of an ignorance that is borne of the access to too much information, with very little understanding of context or detail. It's all detail here. And that's the beauty of time spent in Ed's cabin. The details are what matters most. A host of friends sit around as Ed recounts stories: "Tell them about Venezuela," or "grazing cattle on lands owned by the Bureau of Land Management." There are my personal favorites: "Tell them about when the CIA…" Clearly, I like stories about the CIA.
I sip my cocktail and listen to Ed's stentorious voice boom throughout the cabin. And when it is time to leave, he says good-bye the same way he greets you: He looks you in the eye, grabs your hand, shakes it firmly and says, "Thank you."
No, Ed, thank you. Thank you for allowing me — us — a brief moment to live vicariously through you. Thank you for your service, generosity, stories, and, of course, thank you for cocktails at noon.
The objective for all this text would be pointless without disclosing the real reason we met at Ed's cabin this past weekend. Ed actually does have Internet access, and we were to view a video that had been made public by the U.S. Forest Service. It was produced and narrated by Ed in 1961 as a commemoration of the 50th anniversary of the Weeks Act.
I know I usually write about grilling techniques, burger blends and the best ways to roast chicken, and that is all important information you should have. But this is information that you should really have.
Below is the video that Ed produced and narrated. To him, education is paramount. "So few people know that our National Forests protect the headwaters of our streams and rivers. To me, [education] has been the most rewarding part of my career." The video is a tad grainy, but I think that just adds to it all. I've also included resources if you care to know more about the Weeks Act, the Forest Service or just general information about how this country once planned for a sustainable future.
Resources: