The Hard Truth About Hard Root Beer, The Niche Beverage Of Summer 2015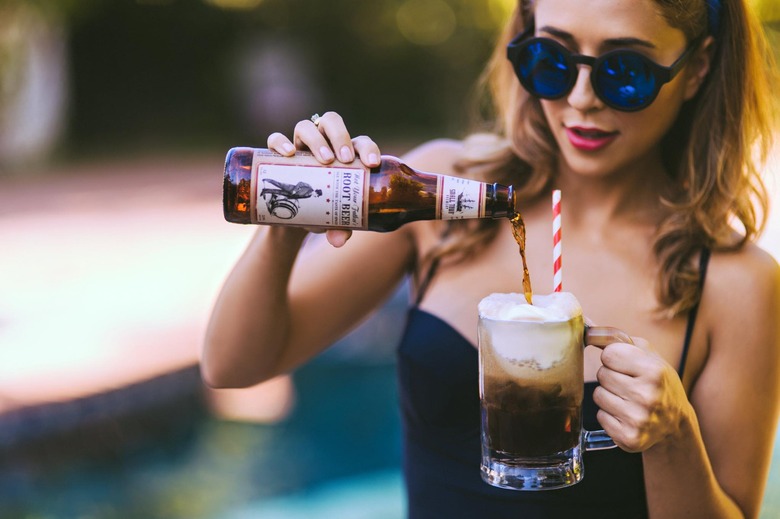 Not Your Father's Root Beer comes in different varieties ranging from 5.9 to 19.5 percent alcohol by volume — the makings of one potent float. (Photo courtesy of Small Tow
We may receive a commission on purchases made from links.
It's arguably the U.S. beer industry's biggest surprise hit of the year — and it hardly qualifies as beer. Not Your Father's Root Beer, a boozy spin on your favorite sassafras-flavored soda from childhood, racked up $7.2 million in sales through the first half of 2015, a figure that would rank it among the country's 30 top-selling craft beers, according to Fortune.
At first glance, this bottled "ale with the taste of spices" has all the markings of an indie upstart done good. But don't be fooled by the old-timey illustrations and the unmistakable words "Small Town Brewery" on the label. This high-octane fuel for adult ice cream floats comes with significant mainstream backing.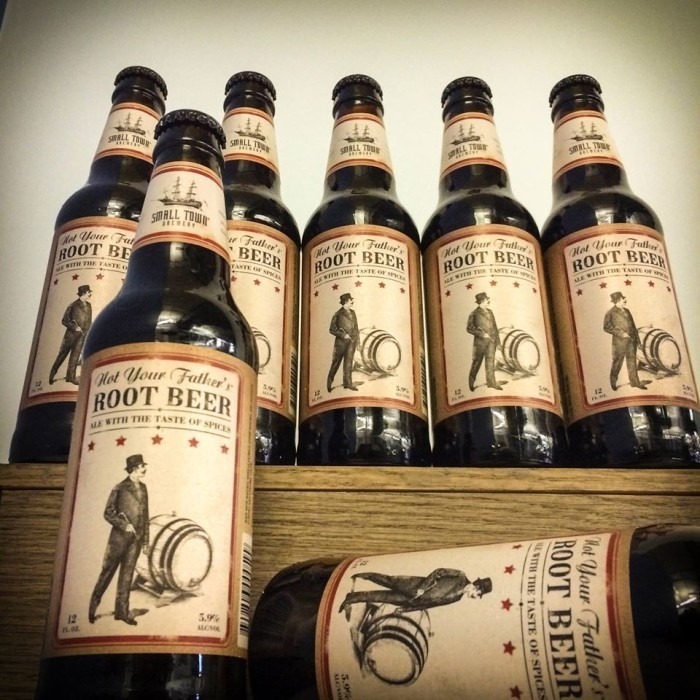 Not Your Father's Root Beer is linked to the makers of the dubious alcoholic energy drink Four Loko. (Photo courtesy of Small Town Brewery.)
Not Your Father's was ostensibly started by the improbably named Small Town Brewery out of, well, the small village of Wauconda, Illinois, about 45 miles northwest of Chicago (population: 13,000, give or take) — pretty modest-sounding roots, even for root beer. However, public records indicate that this small-scale operation is actually linked to the Chicago outfit behind Four Loko, the onetime alcoholic energy drink that is now primarily alcoholic. (You'll recall that the feds and various states did not care for the caffeine highs that the original Four Loko gave drinkers on top of the drunkenness; it disappeared in 2010 and later reappeared sans caffeine.)
Presently, principals at Pabst Brewing Co. own a major stake in Not Your Father's, and the boozy root beer is now made primarily in a La Crosse, Wisconsin, plant known mostly for its production of Mike's Hard Lemonade and Smirnoff Ice. Pabst also handles the distribution. This past June, Pabst announced a major push to roll out the hard root beer in all 50 states. The brand is already available in some 30 states and has been on draft in the Chicago area since at least 2013.
Whatever its iffy backstory, Not Your Father's has proven phenomenally popular, as Pabst's summer rollout and various high ratings on respected craft beer sites suggest. Users of the app Untappd have rated it an average of 4.19 stars out of 5, for instance, and various media reports have marveled at the popularity of Not Your Father's upon its many local debuts.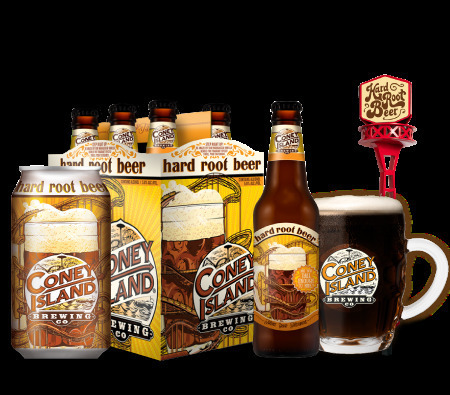 Photo courtesy of Coney Island Brewing
By itself, then, Not Your Father's Root Beer may be just the tip of a national hard root beer trend. It has already spawned at least one imitator: Coney Island Hard Root Beer. Coney Island Brewing Co. makes it (obviously), and the Boston Beer Co., the biggest craft brewer in America, controls Coney Island. See where this is going? The concern that made the Samuel Adams brand ubiquitous — and that produces Twisted Tea hard ice tea and Angry Orchard hard cider — should have no problem putting a Coney Island Root Beer in front of consumers across the land.
So what entered 2015 as a novelty act may exit it as a headliner. A handful of smaller operations have produced hard root beer in the past — the Sprecher Brewing Co., out of Wisconsin, introduced a hard root beer in 2013 — but none has ever reached as far as Not Your Father's and Coney Island. Are they worth the time and money? We tasted these hard root beers so you don't have to.
Not Your Father's Root BeerSmall Town Brewery, Wauconda, Ill.
Despite its "ale with the taste of spices" slogan, the only spice that really came through — and it came roaring through, beginning with the aroma — was vanilla. Other than that, Not Your Father's tasted curiously like your standard A&W. That is, despite its 5.9 percent alcohol by volume, we tasted only root beer and no alcohol. Keep this one away from the kids — it's practically candy! Also, the frothy head dissolved soda-like almost immediately after pouring, leaving Not Your Father's flat, the leftover carbonation a bit chalky rather than complementary. There are also limited-edition Not Your Father's Root Beers clocking in at 10.7 percent and a whopping 19.5 percent ABV; add a scoop of Breyer's and you have the makings of one seriously potent float.
Coney Island Hard Root BeerConey Island Brewing Co., Brooklyn, N.Y.
This hard root beer is technically a tad weaker, at 5.8 percent ABV, but it tastes almost exactly the same as Not Your Father's — in other words, it tastes pretty much like root beer and not like root beer with alcohol in it. The vanilla flavor and aftertaste punched through on this one as well, though Coney Island's kept its head a while longer. In that effervescent way, at least, the newcomer improves upon the original.
Tom Acitelli is the author of  The Audacity of Hops: The History of America's Craft Beer Revolution. His new book, American Wine: A Coming-of-Age Story, is available for preorder.