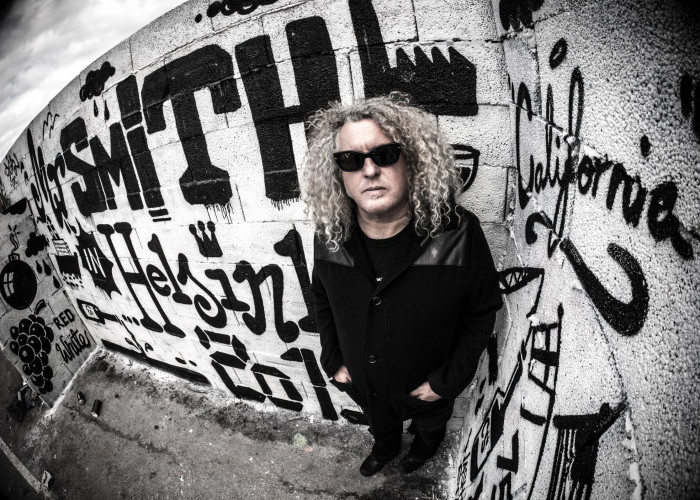 Seattle is taking off as a world-class locale, which makes the view from the brand-new Charles Smith Wines Jet City even more apt. Across from Boeing Field in the up-and-coming Georgetown neighborhood, Charles Smith's urban HQ looks out on busy airport runways. Behind that, Mt. Rainier looms in all its glory. Framed by a large bank of industrial casement windows, the classic panorama puts the award-winning winemaker in his rightful place among city icons.
"Georgetown is a bit rough and tumble," says Smith, who, with his shock of silvering curly hair, stands out, during a recent tour of the space. "It is really great to be here."
Since 2001, when he released 330 cases of his first Syrah, the former band and tour manager had been based in the Walla Walla Valley. A four-hour drive from Seattle — on a good day — the rural eastern part of the state is Washington's true wine country, with tasting rooms and tourists galore.
[See also: Charles Smith Is Bringing His Punk Rock Winemaking To Seattle]
"But a lot of people who visit Seattle just don't have time for that," explains Smith, who sources his grapes from several vineyards in the valley — about 2,800 devoted acres in all. He crunched the numbers and realized that Seattle wasn't much further than Walla Walla when it came to shipping. And Seattle was seriously booming.
The self-taught Smith, recently named global winemaker of the year by Wine Enthusiast, helms the largest independent winery in Washington — and the third largest overall. Many of his brands are household names, such as the Velvet Devil merlot, and he's lately developed more high-end offerings. And now Smith can add another distinction to his impressive CV. Jet City is the West Coast's biggest urban winery. And it's almost definitely the most attractive.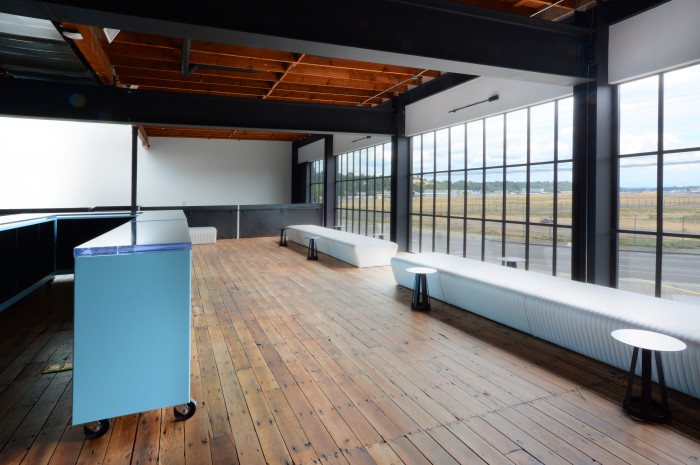 To rehab the 32,000-square-foot warehouse, a former Dr. Pepper factory, Smith tapped Seattle architect Tom Kundig of Olson Kundig. A palette of Scandi-inspired white and matte black complements rustic wood tones and industrial accents in Jet City's first-floor tasting room, which features windows offering a peek at the production floor. The huge oak and concrete fermentation vats make for impressive eye candy.
Upstairs, a private loft is sure to become one of Seattle's top spots to host parties. Nodding to early '60s aviation, the chic space features a long communal table with luxuriously wide white tufted banquettes.
Smith, who's as rock and roll as vintners get, points out that Jet City isn't a concert venue or restaurant, though there will be shows and food on occasion (including an invite-only VIP opening this Wednesday for about 500 guests, with a performance by rock and roll pioneer Jerry Lee Lewis). No matter. As long as there's wine left to pour, Charles Smith won't ever need a ploy to bring in the masses.
Jet City Winery
1136 S. Albro Pl.
Seattle, WA 98109
206-745-7456
charlessmithwines.com