I consider myself an advocate of all sandwiches: toasties, paninis, num pang, shawarma. In all its forms and derivations, the sandwich is the perfect portable food, a tasty encapsulation of bold experimentations in flavor and texture. I recently elevated my sandwich game to a new level when I discovered a contraption known as the jaffle iron.
The jaffle iron isn't new. Originating in Australia and New Zealand, the metal sandwich press has long been a staple in outdoor cooking and street food cuisine. It meets all the criteria of the best cooking tools: easy to use, multipurpose and when wielded by anyone with an imagination, able to deliver endlessly delicious results. The best versions are made of cast iron, which not only ensures even heat for an impeccable toast, but will last for decades with proper maintenance.
Essentially a hinged pie iron with long handles, the jaffle iron can help your creations rise above a standard grilled sandwich because it seals the bread slices together, forming a pocket. Imagine a Hot Pocket, but filled with high-quality ingredients — a haute pocket, if you will — and you've got a basic jaffle.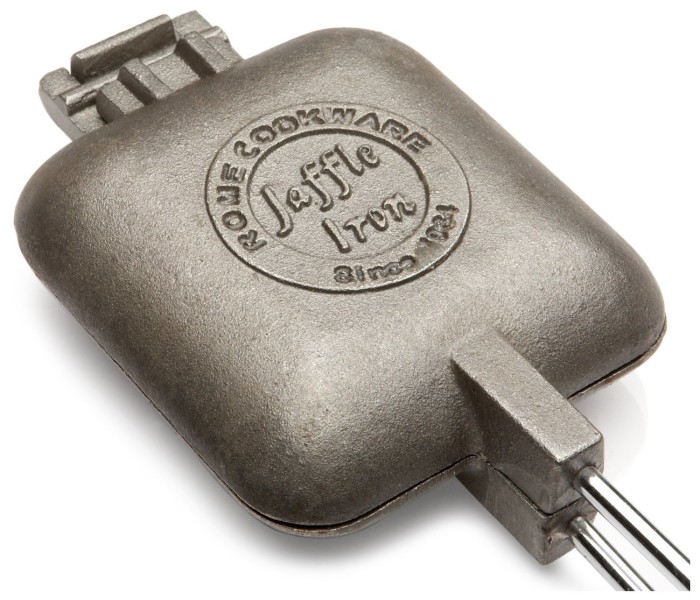 Rome Industries has been making cast-iron outdoor cookware for 50 years, and its iconic "classic square" is the company's best-selling jaffle iron model. When you think "jaffle," you think of this product. In terms of craftsmanship, Rome Industries' half-century of expertise shows: The cast-iron panels are precisely molded and align for a tight seal, the handles are just the right length for hovering over an open flame, and a smartly placed hook keeps the handles latched, meaning you don't have to maintain a death grip to keep the iron closed while it cooks.
Since I didn't have any camping trips planned, I stoked a large fire in the rooftop grill, poured an ambitious-sized vodka-lemonade and set out to make the perfect jaffle. Don't have a grill? No problem! The iron is versatile and can easily be used on a stovetop burner. It might not have the same atmosphere as leaning over a smoldering campfire, but it's perfectly serviceable.
To get my bearings, I ran through some classics, like turkey and brie and ham/bacon/cheddar. I flipped the iron after three or four minutes on each side and the result was a perfectly toasted, gooey sandwich pocket.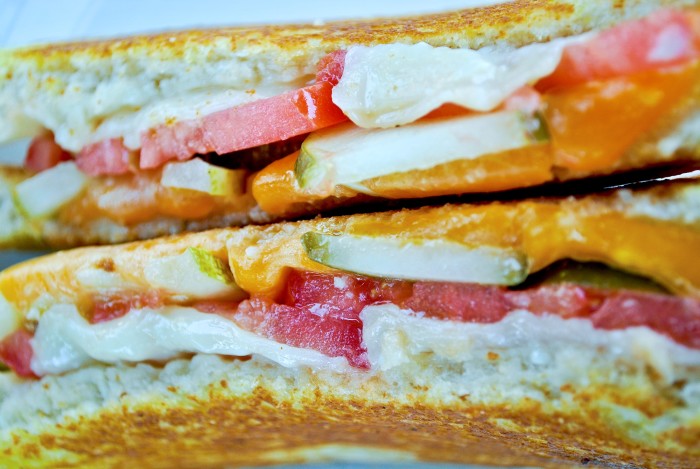 Using bread slices larger than the plates is key: When you close the iron, you want the edge to crimp off the excess bread to form a tightly sealed pocket. It's also important to grease the plates so that the jaffle slides out easily. And don't be afraid to overstuff. Cheese melts and vegetables (especially leafy greens like spinach and basil) cook down and reduce inside the iron.
Being gluten-averse, I tested out other options using different bread. Gluten-free bread isn't (nearly) as pliable, so some of those jaffles cracked and split open a little. Feeling adventurous, and desperate for a wheat-free alternative, I bought some frozen hash browns and mashed them into the plates, added some leftover Thai ground beef and basil leaves from rice bowl night as filling and made meat pies. Almost anything is possible: s'mores pies, breakfast pockets, stuffed puff pastry, spanakopita, crab rangoon — dishes that normally have no place in outdoor cooking are suddenly within reach. This gadget is a must for every sandwich enthusiast you've ever known. Even the one who lives in the woods.