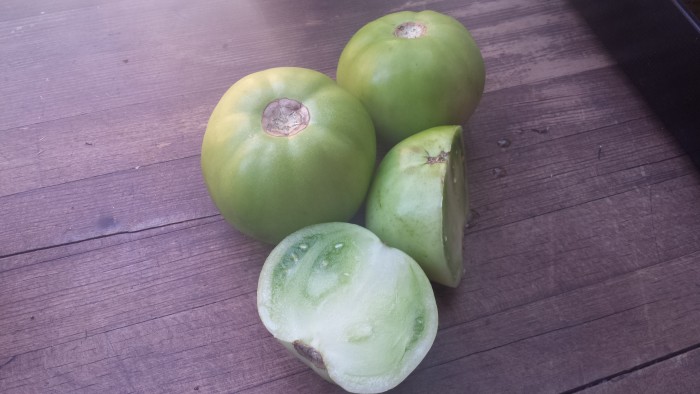 Though the last month of summer is upon us, don't start mourning just yet. After all, this is high time for growing and harvesting, and the farmers' market is brimming with ruby red tomatoes, golden yellow corn, emerald-hued leafy greens and bright orange peaches. No matter where you live, the bounty proves full, something chef Marcus Paslay of Clay Pigeon Food and Drink in Fort Worth, Texas, is more than happy about. "I am fully into summer right now," the chef says. "We are in the sweet spot when it's all still available and so abundant, which makes it easy." So while you can find plenty of delicious options right now, make your next visit to the market challenging by searching for heirloom corn, firm green tomatoes and tangy crème fraîche.
Bloody Butcher Corn
Most people don't realize just how many types of corn are out there, especially when you count heirloom varieties. One kind Paslay likes to work with this time of year is Bloody Butcher, with dark red kernels. "Not only does it have a different flavor, but with the contrast of color it gets people thinking about corn in a different way," the chef says. "It's not as sweet as you are used to with conventional corn. It has better earth tones, a lot more minerality and more of a starchy quality." Paslay soaks the red kernels overnight to remove some of the starch, then cooks it with their house-cured bacon, shallots and tomatoes to make a savory relish (recipe below) that pairs with seared scallops. Other ideas on how to use this corn: Toss some cooked, cooled kernels in a salad to make your dinner guests do a double take or add to a light summer soup for a stunning starchy kick. When you shop for it in the market, make sure you are getting fresh corn on the cob, not the dried variety. Oftentimes people use Bloody Butcher for ornamental purposes because it looks so pretty, but it's better for eating.
Crème Fraîche
You won't find fresh crème fraîche everywhere, but if you see a dairy farmer at your local market, make sure to ask for it. Crème fraîche has a buttermilk-like flavor and is thick enough for dipping fresh strawberries into or slathering on brioche. Paslay likes to make this condiment in the summer while the cows are producing the best milk. He takes cream and adds a little natural acid, lets it come up to room temperature and then ages it briefly. This allows it to thicken up and get that tangy flavor that works so well in desserts. "It's really good with fresh berries and not so sweet that it overpowers the fresh fruit." Fold it into a crêpe, top off a berry parfait or spread on a blini and eat it with caviar and smoked salmon.
Green Tomatoes
Why not try something new in your salad this month? Right now, next to your heirlooms and beefsteak varieties, there are green tomatoes, which offer a firmer, more tart experience. When shopping, make sure you don't get green tomatoes confused with heirloom emerald-shaded fruits, like the Green Zebra or Green Giant. A true green tomato is actually a normal red one that gets picked early, before the sugars that give the fruit its classic sweetness develop. "It's really tangy and great to pickle," says Paslay. "They are heartier and can hold up to that vinegar, and if you drop them in the fryer they won't come apart like a ripe tomato will." With that in mind, Paslay loves to make fried green tomatoes, a staple on his menu. Right now he also uses green tomatoes with fennel and leeks to whip up a light, seasonal ragu. The result is a pale green sauce that the chef says tastes just like summer. You can also play with this ingredient raw. For example, dice and toss into a salad, thinly slice and add to a grilled pizza with ricotta or make a bright salsa. Make sure you get tomatoes that are firm to the touch and don't have any yellowing.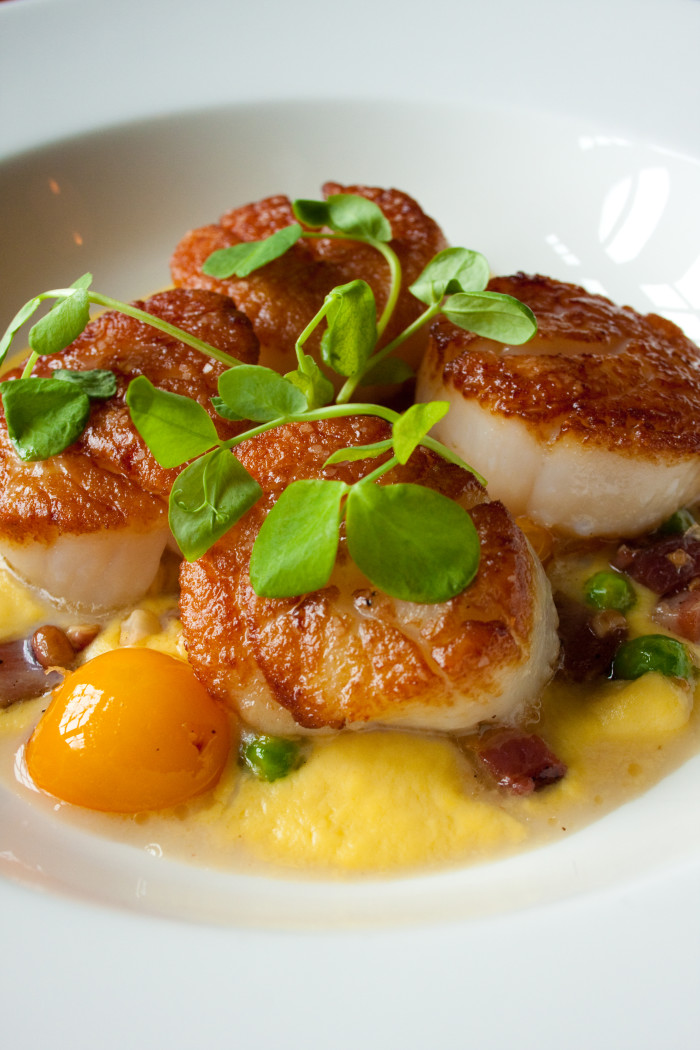 Heirloom Corn and Bacon Relish
Courtesy of chef Marcus Paslay, Clay Pigeon Food and Drink
Serves 4
Ingredients:
4 ounces bacon, medium dice
2 cup heirloom corn, shucked and taken off the cob
½ cup heirloom cherry tomato (though regular is fine to use)
¼ cup celery, small dice
1 teaspoon shallot, minced
1 teaspoon garlic, minced
1 tablespoon chopped parsley and thyme
Salt and pepper to taste
Directions:
In a sautée pan over medium-high heat, render out bacon until crispy, then strain and reserve the rendered fat.
Turn the heat up to high on the same pan, add remaining ingredients, and sauté until corn is just barely cooked.
Season with salt and pepper and serve.